Three Poems by Steffi Lang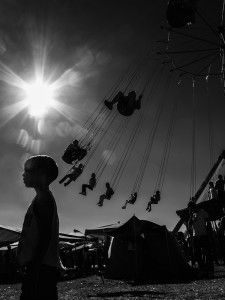 For Apollinaire
Minerva clatters in my head-
gouged eye, red pink
they all twist like sulfur tongues
I'm moon-bleached
caustic like a thrumming horde.
The moths swoop
flitter like grey ghost petals
flitter through the rooms
I've carved out of myself-
mangled hands I sucked.
Descent, blackberry mouth
rotting peach in my palms
bitter sugar, chasm-
disintegrate, disentangle-
phonetic conundrums
triad dissolution-what broke me then-
You pull the blue chord out of my arm
thin wire, sky blister blue.
it was touching my heart
detached, slick stuck tangle.
stick it inside, precise, incision
the world is wobbling here,
wobble clatter, syrup-pulp
slicked in amber-
rattle like tin
rattle like tin .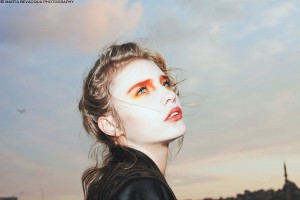 Where Saturn Scars
Suffix of spectral words-we,
wisp of sin, it is all disengaged
crumble like Saturn rust
phosphorous scar
saltwater blue mouths.
You are a lime flower
clipped in napalm dust-
kept alive in bloody water.
I am not substance
dilution, moon-lipped
saffron hair, static burn eyes
we move mouths but
there is a void inside of us-
parsed inflection
a ghost syntax of aquarium minds.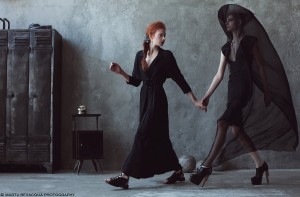 Sisters of Magnetic Rotations
She's tin-stitched butterfly-
quartz palms, blue ribbon,
calico ruffle and rose birch light.
You are Calypso unbound-
dark mangled oak, sappy slick
green glow star and numb.
Parasite light, succubus snare,
the brittle halcyon before Wormwood-
honeycomb eyes, phosphor waltz.
She is her own dancer-
caught in the eye of Arcturus-
violet seething, copper lisp
overture of silicon thought .
two to forgo the distance
between the dismantling and the augment
the avarice blue silence
blistering under aluminum gods.

Steffi Lang was previously a writing composition instructor and now studies English and Philosophy as a graduate student while writing her first novel. Her work attempts to find the intersecting points between myths and deconstructionist frameworks. More of her writing can be found at http://lunarviolet.tumblr.com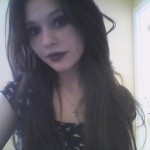 –Art by Marta Bevacqua
–Art by Alphan Yýlmazmaden
–Art by Seamus Travers