Seamus Travers – Artist Profile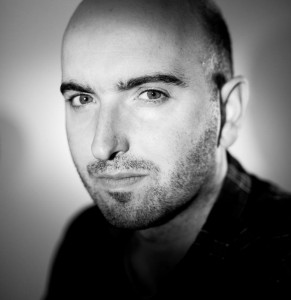 -Seamus Travers is an Irish-based street photographer, and while we did not use many of his photos–the ones that were used made a massive splash in our psyche. Seamus is an expert at catching the whimsy, seeing the humor in day to day life. His work comes strong and fast from his mind's eye and we're given a world filled with dancing women in gas masks and men in fake mustaches wearing bowler hats. 
Yet just as powerful are his moments of loneliness–we catch a woman gazing at the sea, or a man bundled against the cold walking the city. The character of Seamus' work is one of witty awareness.
–
–

Seamus has been generous enough to let us feature his photos; please be sure to visit his website, SeamusTravers.com, and also his deviantART and Tumblr profiles. Seamus sat down and answered some questions with us regarding ambitions, accomplishments, and everything in-between–please come back soon to see it!