Twelve Lines Running Across Our Bed by Danny Earl Simmons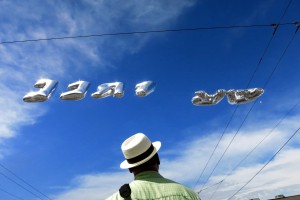 It's a gray-laced tennis shoe leaning on its mate
or a blinding beam of sunrise when walking at dawn.
Sometimes it's the once red fade of thin lips gone blue.
Stare at it. Watch it become God on Judgment Day,
Satan taking names at baby's First Communion.
Squint now for focus. See it blur into concrete
gray as the hair beneath a dye so black it's blue.
You wash its ashen feet with tears and perfumed oil.
Its room fills with bric-a-brac and the aroma
of your forever-and-ever-ago: cut grass, warm bread,
pancakes-and-bacon-and-hot-coffee mornings,
Brylcreem and aftershave, sheets needing cleansed.

Danny Earl Simmons currently resides in Lebanon, Oregon and is a member of the Lebanon Arts Council.He is also a friend of the Linn-Benton Community College Poetry Club and serves on the school's Poetry Advisory Committee. His poems have appeared in a variety of journals such as The Pedestal Magazine, The Main Street Rag, Chiron Review, IthacaLit, and San Pedro River Review. He is the author of a poetry chapbook entitled "The Allness of Everything" (Maverick Duck Press).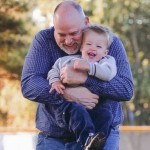 –Background Art by J Stimp
–Foreground Art by Thomas H