A Paper Trail by R.L. Black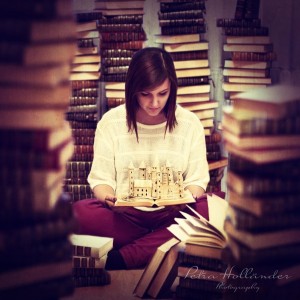 You were only doing what the fortune cookie said.
Don't hold onto your gift, the strip of paper had admonished. And it got you thinking. Thinking about life, and whether you had wasted yours on dead end jobs and superficial relationships. You wondered what your gift was, whether or not you had anything to offer the world. You thought about it so much your brain hurt.
You were still thinking about it when you saw that beautiful Olivetti typewriter in a pawn shop and it spoke to you. You'd gone in there to hock your wristwatch, the Swiss made, pink gold Doxa your grandpa gave you before he passed. Must have cost the old man a small fortune, but they only wanted to give you two hundred for it. You left with fifty bucks in your pocket, an Olivetti typewriter, and an idea.
You didn't make it to bed that night. You hammered the hours away, and for once you were glad to live alone. Nobody to pester you. Nobody to disturb. You drank beer and slammed words about a lost man and his six-day journey across the desert. When the sun came up, your fingers ached and your heart sighed, but five chapters of your first novel rested proudly on the kitchen table.
It wasn't the one that made you famous—another depressing decade would pass before you started pounding out best sellers; but you saved that story, hid the papers away in an old trunk in your attic. You forgot it was there when you bought that dream home in California.
The trunk will end up in a yard sale years from now, after you're gone. Some guy will fork over fifty dollars for it and he'll find those dry, dingy papers and recognize the name typed across the first page. Cooper Lair Manuscript Surfaces, the headlines will announce. He'll sell it to the highest bidder, a Chinese investor who made a fortune in restaurant chains and says he knew you when.

R.L. Black lives in Tennessee. She is EIC of Unbroken Journal and her own work has been published or is forthcoming in Freeze Frame Fiction, Maudlin House, Pidgeonholes, and others across the web. You can find out more about the author and her publications at rlblack.weebly.com.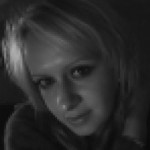 –Art by Petra
–Art by NiiCoLaZz