NiiCoLaZz – Artist Profile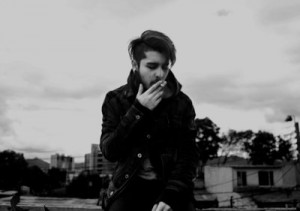 NiiCoLaZz has something very special–his photos are instantly recognizable and evoke frantic dreams of ultrasounds and the night and the regrets we share in the night. He uses light and shadows to play with emotions. Each photo in NiiCoLaZz body of work is a journey to a familiar emotion. His work takes you past the surface, pas the initial, past the skin into a subconscious understanding.
While all of NiiCoLaZz's photographs are unique and easily identifiable–they also belong to all of us in a very human way.The emotions are universal and provide us with glances into the depths of the human condition. Anyone viewing his work you can immediately identify them with their own lives, their own memories of fear, confusion, and anger. The stories NiiCoLaZz explores are both contemporary and timeless in their abstraction and really articulate the spirit of immediacy that Literary Orphans' aims for in fiction and poetry.  Please check out NiiCoLaZz's deviantART to follow his progress.
.
–

url clone | New Balance 247 "Castlerock" Buy Now , SneakerNews.com