Travels With Ivan by Jayne Martin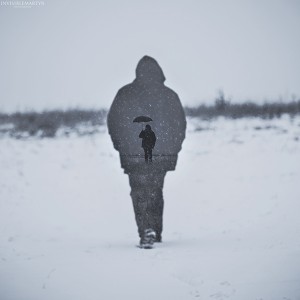 As Margot tossed him off the icy Austrian peak, she marveled at how he twirled in the updraft, and blew him a kiss as he disappeared from sight.
Ivan was a large man, half-again as wide as he was tall, while Margot was petite, the top of her head barely brushing against his nipple.  Placing one of his outsized hands gently under her bottom, he loved to lift her up and call her his "Thumbelina," as if it were she who was of unusual mass and not he.  Together they had traveled the world making memories at every destination, and she had promised to return him to the places he had loved most.
In his arms, she had felt safe, protected by the mighty fortress of his chest.  Now she carried him around in Baggies.

Jayne Martin's work has appeared in Boston Literary Magazine, Pure Slush, Midwestern Gothic, Hippocampus Magazine, and most recently on the #cnftweet page of Creative NonFiction Magazine.  Her book of humor essays, "Suitable for Giving: A Collection of Wit with a Side of Wry," is available on Amazon and Barnes & Noble.  Find her at injaynesworld.blogspot.com or on the back of a horse.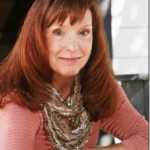 –Art by Joanna Jankowska