The Majestic Waves by Dakota Canon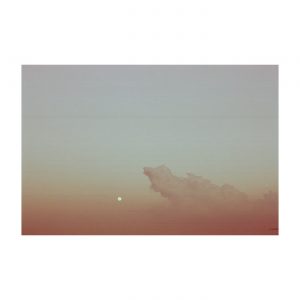 Juan decides when we move.
He doesn't like to wait for the others, 'til the harvest is done.
Move with people and soon they're gonna ask for favors.
We have no favors to spare.
No one does. We are dried up.
It's August now, and it hasn't rained since March.
We leave in the early morning, when the day is coolest and our escape goes unnoticed.
The Earth splits open on our trail, begging for water as if we are gods.
But water is hard to come by, and thirst leaves me cotton-mouthed sorry.
We are dried up, torpid in this heat.
At the new orchard, the incondite worker-shacks lean.
One against another.
An oversized house of cards fermenting in the sun.
The insides are ovens, hot enough
To bake clay into pans and roast the human soul.
We snip and harvest until my fingers cramp, my back seizes.
My thoughts turn botryoidal.
Grapes transmorgrify from sweet, round globes to bursting pustules of mildew and rot.
Sweat whisks off of Juan's naked shoulders.
We are dried up, shriveled to a raisin.
Back at the shacks
They have real showers
Not just wells
And picnic tables to eat outside.
If we finish harvesting in three days, the farmer will take us to the ocean.
On the third day, a bus carries us to the end of the world.
Everyone strips to dive off the edge.
Baptized anew spirit, we play until we tumble,
Carlos swashbuckling with tiny shell-blades, Maria twirling pirouettes,
A festoon across her collarbone, a garland in her hair.
I swim through the waves, and cry when the bus leaves.
And my tears turn water to wine.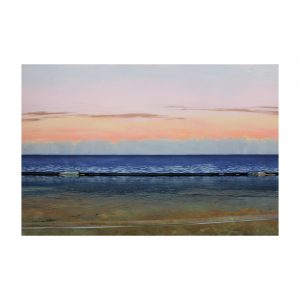 Dakota Canon would really like to finish her novel. An early draft of that novel, The Unmaking of Eden, reached the semi-finals of the AUTHORS.me YA Novel Contest. Shereceived a Highly Commended in the Manchester Fiction Prize and an Honorable Mention in the Writer's Digest Annual Short Story Contest. You can find her work inSeven Deadly Sins: A YA Anthology WRATH, Cold Creek Review, Microfiction Monday Magazine and elsewhere. Follow her on Twitter @DakotaCanon or on Facebook athttps://www.facebook.com/dakota.canon.author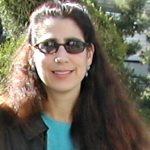 –Art by Piotr Kaczmarek