Swallows at Breakfast Time by Jack Little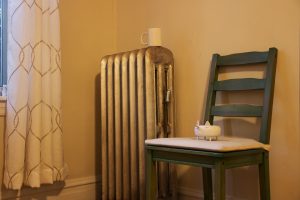 Toast pops brown and kettle steam condenses on my glasses.
An ambulance's siren howls outside and rushes between traffic
much like the swallows flitting between lamp posts and telephone wires
as if by some strange error these migrant birds got lost on their way.
Butter dribbles on my fingers as the flock fracks from right to left,
a gliding boomerang-like swing from roof to roof, a wave of freedom.
"This must be a good omen", I think to myself. I slurp over-strained tea
and the sirens evaporate below, a vague hope now nesting under eaves.

Jack Little (b. 1987) is a British-Mexican poet, editor and translator based in Mexico City. He is the author of 'Elsewhere' (Eyewear, 2015) and is the founding editor of The Ofi Press. He was poet in residence at The Heinrich Böll Cottage on Achill Island in the west of Ireland in July 2016. @JLittleMexico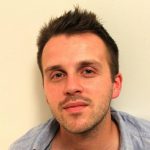 –Art by DML