Selections from "Spiegel" by Patrick Hurley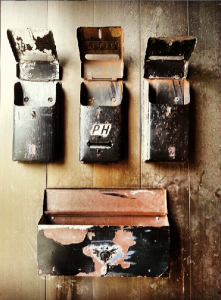 Selections from "Spiegel"
[11]
Memory anterior to motion triggered like rheumatism and rain. Midwestern walking in a university town. Thrift-store raincoat. Tattered black boots. A requiem on cassette. Indulgence in tangential thinking. Exploring near logic in non sequiturs. Visible breath traces reminders of something ineffable. Pencil sturdy enough to sketch temporal cusp in soft lead on slick paper. Disregarded or forgotten technologies return. There was a time for over-sized clothing. Steady rain and gradual accretion. Attraction to strange cities on cloudy days. Even behind windows ultraviolet reflections.

[12]
Pizzicato beginnings and the sinister squeak of strings sounding like birds of prey engaged in an exercise of cooperation. A cinematic swell shifts the senses from audio to video. What good is an eye for detail? To notice the turtleneck is stretched out and a hole is forming in the knee of the left denim trouser leg. Movement of the air is slight but measurable. Numbered movements too sounding similar like repetition. Superimposition in sequence. Flipbook. Illusion of forward motion.

[13]
Save the rapid low notes and lectures on genetics. Chalk letters and numbers traced on metal surfaces. Sound of laughter and a television smashing onto pavement. The white noise of distant traffic is punctuated by machine voices. In the midrange names sound as violent as ever. Announcements sound like lists of random items. Short message beamed from who knows where. Indecipherable.

Patrick Hurley taught writing and literature at various colleges for almost 20 years. Now he makes poems (and tends bar to pay the bills).
His work has appeared multiple times in The Adelaide Literary Review (where he was the top finalist for the 2017 Poetry Award and Adelaide Voices Literary Award for Poetry Finalist for 2018), The Alchemist Review, Clockwise Cat, Futures Trading, Eunoia, The Furious Gazelle, Poetry Pacific, The Quail Bell Magazine, Clementine Unbound, New Mystics, and Cough Syrup Magazine. New work is forthcoming from Chrome Baby.
He recently completed a long poetry project called walking. It was released by Adelaide Books January 2020 (Adelaide | Amazon).
https://www.patrickhurleypoet.com/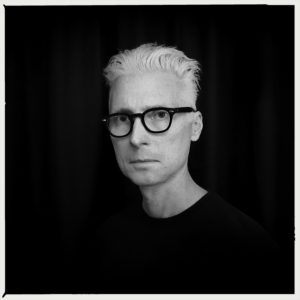 \

–Art by J. F. Chow — Artist Profile