The second husband
by Afric McGlinchey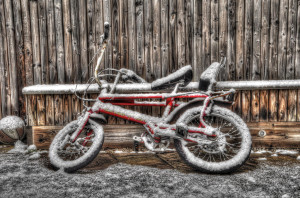 I had been startled into stillness by the disappearance of the first
who pedalled over the hill into Durrus – back to his first –
spinning long yarns of gossip in his wake
Then at the Sunday market this one was selling bread
with caraway seeds, the brush of his fingers in my palm
offering change
He fixed my window frames
found an old lawn-mower in the shed
unearthed a garden after years of neglect
ripened me until I found myself with child.
Three more followed,
locks on doors banned.
I found my eldest
unravelled up on St Gabriel's.
An anger that would lift rock
right out of the land.
Five mouths to feed.
I sent him to the shed.
He put up flour sacks for curtains.
Found a mattress rolled up in a corner.
Rattled open the window – I passed in his tray,
the violence of my rage shaking the salt cellar.
But kept speech for later,
patrolled the corridor
listened for tears, derangement,
called in to the post office,
supermarket, alert to gossip;
sent them to play in the park,
never in the garden.
They never asked.
I brush her hair, stroke her into silence,
tread water, knowing I will
visit him sooner or later.

Afric McGlinchey grew up in Ireland and Africa. A Pushcart nominee, she won the Northern Liberties poetry prize (USA) for 2012, and was highly commended and shortlisted in the 2012 Magma and Bridport competitions, among others. Afric won the Hennessy Emerging Poetry Award in 2011 and her début poetry collection, The lucky star of hidden things, was published in 2012 by Salmon.  She lives in West Cork, Ireland.  www.africmcglinchey.com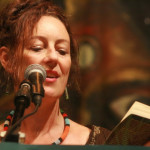 –Art by Zak Milofsky