Meanwhile in Romania by Claudia Serea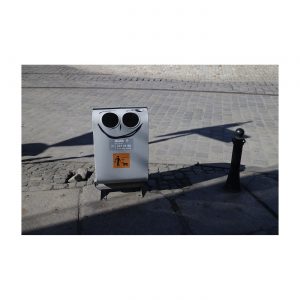 The Lord of Meanwhile meets me for dinner in a restaurant named The Snows of Yesteryear. An angel robot bicycles by the door, lighting up the plasma lamp in her head. She wears a golden gas mask and murmurs: "Follow me, please."
The bartender pours vanishing cocktails in our glasses. Waiters walk backwards, carrying trays they fill with food from the tables. Our server is named Snowden, and he recommends the fleeting duck confit and the fugitive caviar.
On the walls, cog insects open and close their stiff wings. Birds made of keys fly on the ceiling. Steel tulips bloom in corners, and the huge clock mechanism turns, turns, turns its hour and minute arms.
"What kind of place is this?" I ask. The Lord of Meanwhile smiles and doesn't say anything. We sip our vanishing year drinks. The robot angel returns and says:
"Time is a machine like any other."

Claudia Serea's poems and translations have appeared in Field, New Letters, 5 a.m., Meridian, Gravel, Prairie Schooner, and many others. An eight-time Pushcart Prize and four-time Best of the Net nominee, she is the author of Angels & Beasts (Phoenicia Publishing, 2012), A Dirt Road Hangs From the Sky (8th House Publishing, 2013), To Part Is to Die a Little (Cervena Barva Press, 2015) and Nothing Important Happened Today (Broadstone Books, 2016). Serea is a founding editor of National Translation Month, and she co-hosts The Williams Poetry Readings in Rutherford, NJ. Her latest project is Twoxism, a poetry-photography collaboration blog.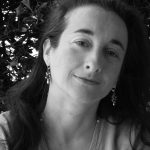 –Art by Piotr Kaczmarek