Maiden Voyage by Nate Maxson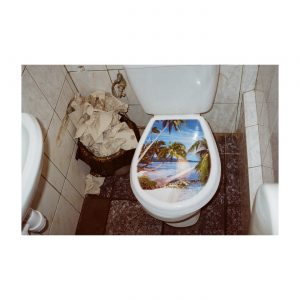 The SS Familiarity
Prowling the small world circles of hell and theme park gardens
With such fireworks to get us there
Like witches on broomsticks, you know
Like cartographers dividing the room down the middle
I am what's left behind
What gets left behind
Not dark but after-light
A floatation device
Launched into the night
Latitudes like the slow appearance of frown lines,
Crow's feet/ the glacier
Oh/ how I would dance my radiant weight across the water

Nate Maxson is a writer and performance artist. The author of several collections of poetry, he lives in Albuquerque, New Mexico. He discovered poetry as a youth the way other people might find drugs or religion and hasn't looked back since.


–Art by Piotr Kaczmarek