This Is What He Knows by Shaun Turner
Gene had marked his garden with a line of white spray paint. He had thrust a tobacco stick into each cave-like burrow. He had even bought the gas bombs from Creech's Market, told Olen Creech that he was gonna kill those sons-of-bitches before they took Iola's tuberoses.
Gene had been ready, willing to fill their nests with sulfur and carbon monoxide. Instead, he walked across his land with low-cast shoulders, put the gassers in his workshop—a rusted old bread truck he converted in the '60s.
Iola loved her tuberoses. He brought them to her when she was in the hospice, a handful from the garden cut and jammed into a blue Solo cup. She sat up, leaned over the bed-rail and wafted the scent toward her, like how Queen Elizabeth waved.
Iola's coffin, "the Provincial," was worth about an acre of good farmland. The funeral director, a fat man with moist pudgy hands, went on about its restful white velvet interiors and its rubber fail-safe decency liner. Gene had brought his son and daughter-in-law to talk to the people.
"If it's just provincial," Gene said to the sallow-faced funeral director, "It shouldn't cost so fucking much."
The coffin cost $8000, the embalming and funeral and burial and stone another $6000. If Iola were still alive, she would have mixed up a glass of orange Kool-Ade. They would have sat together in their aluminum camp chairs under the davenport, letting the scent of the tuberoses roll across them from the east.
After her internment service, Gene watched the workers.  As they covered the Provincial with shovelfuls of that loamy Kentucky dirt, and Gene was reminded of his own papaw's farm around the beginning of spring—that living soil. It began to dust the casket, dirtying the rich mahogany exterior and the brass-like transportation handles. His daughter-in-law and the ladies from church were holding a reception back home on the farm.
Gene wanted to plant a cluster of tuberoses on the mound over her body, but the cemetery wouldn't allow it. He imagined the plants would sustain life from her, and every fragrant bloom that only opened after dark would be a piece of her, fail-safe decency liner or not.
Gene put the sulpher bombs in his workshop and remembered the last time the farm had groundhogs—whistle-pigs, his papaw called them. Gene could still hear the sounds of burrowing, distant underneath the mulch.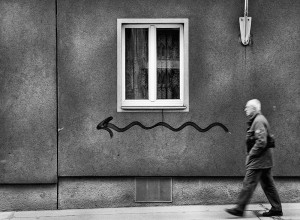 Shaun Turner writes in West Virginia, where he is fiction editor for Cheat River Review. His work can be found in Cleaver Magazine, Potluck Mag, Bartleby Snopes, and Word Riot, among others.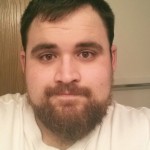 –Background Art by Charles Simms
–Foreground Art by Mario Mencacci