The Kinky Lover by Anna Bledsoe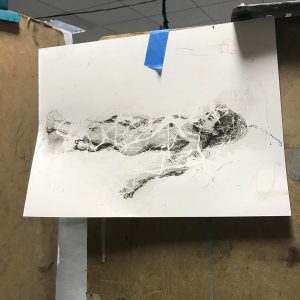 She is wearing a black satin dress the day I tell her
I want to wrap a belt around my neck like a
ribbon just to see how long it will take for the pain to
be too much. To the wandering eye her white slip is visible,
and in the moment, I get lost, captured by her sweet beauty
that she suddenly wears like a second layer of confidence.
We had only been going out a few weeks, when
I tell her that I want her to wrap a choker made
of flesh around my throat branding me. I want to
burn for days from the imprint she'll leave.
Her lip is clenched between her teeth, and I can't help
but to imagine a part of her body clenched around a part
of mine. I can't compare us to puzzle pieces fitting together
like the ones made for children, four pieces' maximum.
Because let's be honest we've had more partners than just four,
and each go around causes our edges to get more torn.
Like father like son, but my father desired the
feeling of cloth against his neck instead of
mother's manicured fingers. He told her that he
wanted to wrap her long blonde hair around his neck
like a thick, tighten scarf.
They laid there on the park's grass, the stars blended
together like angry lovers, and when he turned and looked
at her he swore he felt like a damn romance novel, and she
confided in him later that she had a moment where she waited
to feel the chill of the ring as he slid it up her finger.
My father's words that night caused my mother's throat
to tighten in a way that left her hungry with the need
to feel him pressed against her for the rest of her life.
My words leave a pretty girl with the desire for asphyxiation,
and the need to burn her fingerprints against my throat.

Anna Bledsoe is a proud graduate of Marshall University with B.A's in Psychology and Creative writing. She strives for uniqueness in her short fiction and poetry by using topics that would make her first-grade teacher blush. Her poems, "The Desired Fragrance" and "A Mother's Touch" was published in the 2015-2016 issue of the Red Mud Review.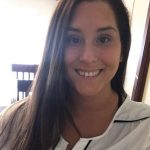 –Art by DML