Intercontinental by Mary Jean Murphy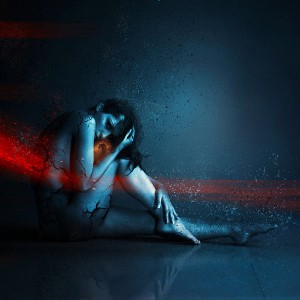 The martini's salty burn still crouched between her teeth, but Jane thought the man in the hotel bar's bathroom tasted like water.  He was, plainly put, refreshing.  That he had a girlfriend was everything; it didn't matter who was lying, or was he attractive with his pants around his ankles, or might someone walk in, not even the way her lips sank down when he reminded her they were just having fun.  She wanted to know this girlfriend.  With her stockings rolled down mid-thigh and palms bracing herself against the humming hand dryer, Jane remembered her first boyfriend: a cheater.  Back then, she thought she could draw the boyfriend home with fluttering lids and nails screaming down his chalky back, but when they finished, come slid down her thighs as he kicked her out of his Ford Explorer. All she felt was the rain and a trembling fear that someone, under cover of warped windows, watched her from above.

Mary Jean Murphy
completed her BFA in Dramatic Writing at NYU and is currently pursuing her MFA in Nonfiction Writing at Columbia University. She has given readings at the Baryshnikov Arts Center, The Kennedy Center for the Performing Arts, The Smithsonian National Portrait Gallery, and she is the recipient of a 2012 Jack Kent Cooke Graduate Arts Award. By day, she manages a martial arts school in Tribeca and takes long walks with her dog named Story. Find more of her work at
www.maryjeanmurphy.com
.

–Art by Barbara Florczyk