HOME ALONE by William DeGenaro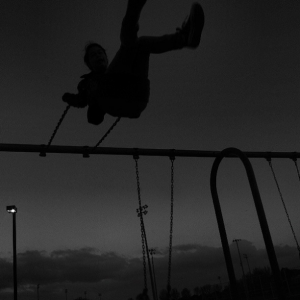 The first time I stayed home alone was
a misunderstanding. "I have to go to the
store. Is that okay?" I was playing solitaire
on a Saturday laying on the floor, thought
I meant we, ran upstairs for something. A
ball cap? Jacket maybe? Or some disposable trinket
or other that for a week or so
was my talisman until a new little artifact
came along? I skipped downstairs into a silent
rip in the space-time continuum. The tv
was off, no Vincent Price black-and-white
or Castle fright night throwback, my usual Saturday
fare, soundtracked my descent. Alone then, a confused
dog slinking from quiet room to quiet room.
A few tears came, acrid and caustic, the
kind of tears we cry just for ourselves.
Set back from the road behind a tavern
where you could still play the numbers, the
house disappeared under the weeping willows. Clouds, too,
blocked any natural light. And I was nowhere.
Let me always remember my moments of fear,
the eternal seconds and minutes when my heart
turned to gray and quaked, that I might
serve the anxious, the lonely, the little. Let
me remember forever and ever and ever, amen.

William DeGenaro is a teacher and writer based in Detroit, Michigan, a Fulbright Scholar, and a lover of cooking and travel. His poems have appeared in journals including "Teaching English in the Two-Year College", "Limestone", and "The Oatmeal". Follow on twitter: @bill_degenaro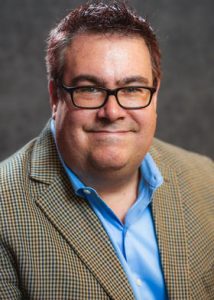 \

–Art by J. F. Chow — Artist Profile