Georgia Men by Will Yarbrough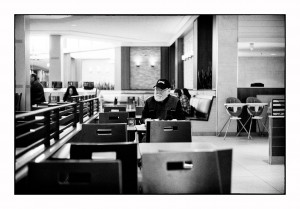 In Georgia men hunt near diners off the highway. Oakwood and Guff's Station–names that sound like real places but aren't. Before breakfast, they pack bullets into white, tiny boxes. "Kaw Liga" is playing on the radio. The sky bleached pink and warm. At home their wives are still sleeping. Women who play piano but can't memorize music; marry too early; give birth to beautiful, round sons.
The men march past blue chicory. Faces tan with sunstroke–scars mapping the Gulf War. They march until they reach a level clearing. Space white and empty of animals; wind frothing over leaves. They aim their rifles at the distance and fire with grace like thunder; like water trickling down a well.
Emptied, they gather around plastic tables. Waitresses hand out ashtrays and stack boots in the corner. Older women who never married or had children; stuck in their hometowns. It's these women that the men choose to tell their secrets–why they hide out in the woods. "I know it's selfish," they say, "But I feel stronger when I'm alone."

Will Yarbrough
is 24 years old and lives in Paoli, Pennsylvania. His fiction has appeared in
Smokelong Quarterly, Oblong, Right Hand Pointing, Squalorly
, and other literary magazines. He is still waiting for Pavement to get back together. You can reach him at
wyarbrough23@gmail.com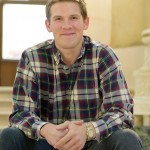 –Art by Jan Rockar
–Art by Plamen Stoev
–Art by Joel Hohner