Plamen Stoev – Artist Profile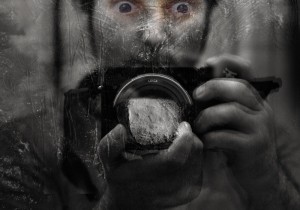 Each photograph in Plame'n Stoev's collection is deliberate and intentional; it strikes one that you don't view her stories, so much as you read them. Each image opens up into a fantastic story of it's own, making you question and wonder and ponder the thought behind the lens. More also, it's impossible not to take in the vivid settings and backgrounds; be it a the beauty of a lush forest, or the personality of a morning kitchen.
Please take a look at Plamen Stoev's deviantART page.
.
.-

1.What sparked your interest in photography, and when did you know you would pursue being an artist?
I have graduated Painting and the visual arts have always been part of my life since I was much younger. I started being more interested in photography about 10 years ago.
2. What other artists and art forms have influenced you and your work?
The works of Egon Schiele, Vasil Stoev, Claude Monet and Vincent Van Gogh have influenced me, about the art forms: impressionism and secession.
3. Can you describe your current artistic process, habits, techniques you have formed?
My current interests are in recovering the photo-film and vintage cameras. I also explore the new digital technologies and the possibilities they offer.
4. Is storytelling important in your photography?
In my opinion as an artist, the storytelling is always important, but in fact the story is what the conscious and unconscious of the beholder sees in it.
5. What are some of your favorite books, poems, authors?
I'm keen on science fiction and satire. I do like the works of Stanisław Lem, Strugatsky brothers, Ray Bradbury, Isaac Asimov, Petar Bobev, Arthur Clarke, Alexander Belyaev …
6. Can you put into words the way you have evolved over time as a photographer?
In the beginning I started to experiment, to explore the opportunities of the photography but later I founded out that I have become very much involved into this field of visual art.
7. Where do you turn for motivation and new sources of inspiration?
In everyday life, literally – I find inspiration everywhere as in my wife, the way she moves, in her lips, in homeless people on the street, in interesting fruits or young girl walking down the rainy street. . . Art is always around if one has the eye to see it.
8. Discuss the role of community and gallery showings, etc to your growth as an artist.
The environment is always a very important factor in artist's life and work. I need to communicate with people who have common interests as mine. As most people of art I seek others that have similar inspirations and I find them in real life as well as through web communication.
9. What do you think is more important for your craft: passion, dedication, or raw talent and can you elaborate on why?
Honestly, for me the process of creation is most important. If you need a recipe, I would put it this way: inspiration + a lot of work, and some raw talent helps too.
10. What is a project, or theme you are currently working on, or something that is currently taking your attention, that you are aiming to explore in your work?
Currently I'm involved in a new project dedicated to a nonprofit cause in my country. A new foundation in the field of opera was created. That organization is called after the name of Boris Hristov who was a Bulgarian opera singer, considered all around the world to have been one of the greatest basses of the 20-th century. My work is to create new image and to make popular opera singing and the work of our famous artist among the new generation trough the power of photography and graphic design.