First Mama, Papa and Arminta Anointed Me with Oil by Jan Stout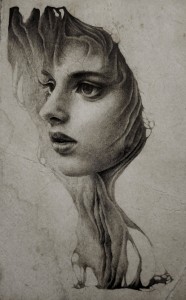 Photographs freeze life and entomb truths in tiny pine coffins floating beneath fetid water. You, dear sister, whisper from your chained-wrist hospital bed that this captured moment crushes the mold. How is it possible you've forgotten? This was the last photo Mama took when she said goodbye. Can't you remember her slapping the moment into your open palm, calling it your love letter? Here, look. See the sassiness in our scowls and thrust hips, me in Papa's cracked aviators, my hands wrapped around the Cabbage Patch doll you rescued when he said he was leaving, slammed the back door and buried her deep in the neighbor's trash? Our scowls and hips are not our boldness or anger or sorrow but the orphans we became. Look hard, darling, you'll see the splayed nerve endings. How funny I'm the one wearing oversize sunglasses. There, look, on my face, can't you see Mama's passion for scoundrel lovers who hold young inquisitive hands over flames? I know you see Papa's vengeance when you look into your own eyes. You reminded me of him, precious sister, when you snatched the doll from my grasp, ran to the seawall and dangled her aloft by one leg, lingering, taunting me, before saying goodbye. You savored my baptism (and for this Papa would have kissed you, probably on the lips). Pity that you did not pull me from the water in time. I know Mama and Papa would have you save me and start all of it anew.

Jan Elman Stout is a native Chicagoan who lives with her family in Washington, D.C. She is a flash fiction and short story writer and is currently working on a novel.  She is a member of the international writer's network WordTango. This is her first publication.
.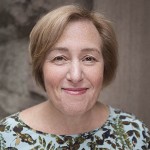 –Art by Menerva Tau