The Contortionist has Damaged Taste Buds by Jennifer MacBain-Stephens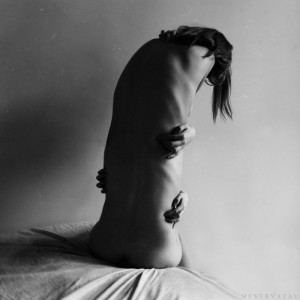 She cannot taste well.
It was a stovetop accident
when she was a child.
She won't talk about it.
She bends and twists.
She is a brunette spider.
Her feet touch the walls and
ceiling in like eight
different places.
Her favorite pose is back
on the floor, legs over
neck and head.
Her spine covets non-elusive hardness.
The sky's the limit when you
are always hungry.
Stretch to heaven, reach for the bind,
pull limbs apart, not knowing
what "enough" is.
Having never tasted strawberries with
crème fraiche, strong black coffee,
salty prosciutto over cold melon.
Having never pushed back from
the table and said,
Ahhhhh, that hit the spot.
Now I will rest on my laurels.
Her laurels, always rove,
search,             hold.
Applause.
Repeat.

Jennifer MacBain-Stephens went to NYU's Tisch School of the Arts and currently lives in the DC area with her family.  Recent chapbooks are forthcoming from Dancing Girl Press, Crisis Chronicles Pressand Shirt Pocket Press. Her first full length poetry collection is forthcoming from Lucky Bastard Press.  Recent work can be seen / is forthcoming at, Pretty Owl Poetry, Gargoyle, Jet Fuel Review, glitterMOB,, So to Speak, Otis Nebula, Freezeray, Entropy, Right Hand Pointing, and .  For more, visit: http://jennifermacbainstephens.wordpress.com/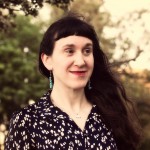 –Art by Menerva Tau