Chernobyl's red carpet
by Marius Surleac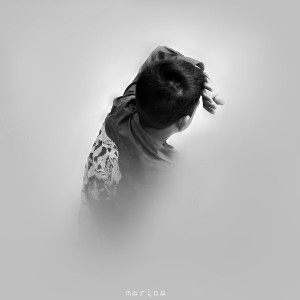 we are Chernobyl's children empowering with
immaculate blooms through biosphere's crux
we grow as sovereigns glooming the most when
we ripen like a grape in the sunlight
when the rain falls beyond the rainbows
we saw this coming, above
like a wind with detailed shape & groans
so touching & so smooth shading
our dreams with a bark from our
tree of elders
we saw butterflies saying no, to the cocoon,
immersed in the psychedelic legions of maggots
drinking dew drops on top of the filaments
we snaked under the throwaway seals
decades ago
our fears still shone in the dark
seconds ago
& each index dives in obituaries
at the fountain of youth

Marius Surleac was born in Vaslui, Romania. He is a physicist and doing a PhD in Bioinformatics.

He publishes poetry in journals like Pif Magazine, MadHat Lit, Prick of the Spindle (forthcoming), Poetry Bus (forthcoming), Miracle, NTM, Pure Coincidence (forthcoming), 94 Creations, Posit (forthcoming), The Strip, The Ofi Press, Bare Fiction, Dear Sir, Mad Swirl, Uut, Poetry Super Highway, and others.

He published his first poetry book "Zeppelin Jack" at Herg Benet publishing house, in 2011.
He translates into Romanian, poetry by Marc Vincenz, Valzhyna Mort, Fady Joudah, Peycho Kanev and Julie O'Yang.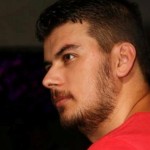 –Art by Marina Ćorić