The Art of Having Loss by Carol Lynn Stevenson Grellas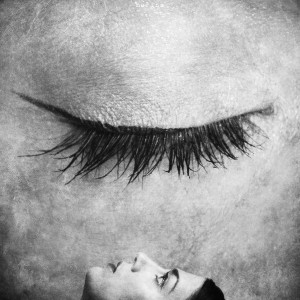 The Art of Having Loss
As a child, death came to my window,
held its hands beyond my faith in tomorrow
two branches at a time. Knocking against
glass, it whispered its passing goodbyes
in an unbearable flurry that's never ended
Sometimes I hold a single leaf to the sky,
test the winds' strength, my fingers wrapped
so tight around the twig they throb to numbness.
Love is like that.
I lost a baby once. Its tiny heart pumped
for a brief while inside my belly. To fall
asleep I counted breaths instead of sheep
until there was only stillness, my body
refusing to do the work for both of us,
emptied of life and yet I prayed
for another chance.
Love is like that.
There's no disguising your unfaithfulness
it becomes trapped within your  eyes
each time you  gaze my way. Of being
with you or without, either one requires
a mourning  of sorts and my own self
doubt which keeps me hanging on
to nothing and everything at once.
Love is like that.
Parable of the Couple
When you were close to dying
all I thought of was the horror
of being  left behind.  My life
paused the second your leaving
set in.  And though we've moved through
those hapless days I still can't look
at you without remembering what it was
to know that kind of sorrow.
Last night I dreamt of the afterlife;
freed to a dwelling of empty heavens.
You and me, crisscrossed bodies
overlaid in air, amidst a starry spectacle−
turning towards infinity, beyond this place,
past the inconceivable.  For a few short hours,
pardoned the daily uncertainty of life;
this is the aftershock  of grieving, of fearing
that kind of pain. You have ruined me
in ways I can't explain.
Behind, After, Next
In my dream I'm wearing my nightgown;
handkerchief yellow, the light twinkling
through magnolia trees, you, reaching through
eternity, one finger
wrapped with forget-me-not
ribbons I tied long ago in double-knots
and the scent of peaches we shared
at breakfast in the shape of tiny
moons drenched in milk…
I remember running past houses,
someone's hand squeezing my wrist,
the sun's punishing heat and the sound
of bare feet against blacktop,
the word death being explained
as I lagged behind my mother's
hurried pace,
and the need to disbelieve bad things
happen in a world once full of grace,
how I couldn't bear the thought of never seeing
you again. Even now,
every time my hair moves with the wind, I wait
for a second to feel your fingers brush
across my forehead.

Carol Lynn Stevenson Grellas is a six-time Pushcart nominee and Best of the Net nominee. She is the recent winner of the Red Ochre Press Chapbook contest with her manuscript "Before I Go to Sleep". She has authored several chapbooks along with her latest full-length collection of poems: "Hasty Notes in No Particular Order",  published by The Aldrich Press. Her work has appeared in a wide variety of online and print magazines including: The Yale Journal for Humanities in Medicine, Able Muse, and War, Literature and the Arts. According to family lore she is a direct descendent of Robert Louis Stevenson.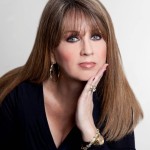 –Art by Marina Ćorić