Writing for God
by Pamela Ramos Langley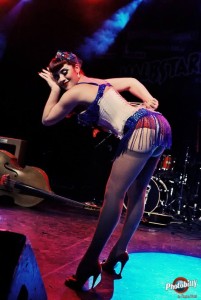 Here's how they distill themselves in the flyers they've posted at area churches, sandwich shops and certain coffee houses:
We Write for God (NOT for the lukewarm in Spirit, the politically correct, or the complacent Christian).
They meet the second Tuesday of every month so as not to interfere with weekend services or Wednesday evening Bible study. They meet at the chain diner on Ivy Street, settling into the gold vinyl mega-booth at the southeast corner, oblivious to the belly-up cockroach deteriorating behind the dusty wooden blinds. Once everyone arrives, the waitress (familiar with the routine) stops by with a pot of java, reduced to a bottomless black from too much time on the warming plate. The members doctor up their coffee, setting the chunky beige mugs down mindfully to avoid staining their coveted manuscripts.
A long-time member greets a new recruit, leaning in and grabbing her limp hand from her side, patting the back of it like it's a baby he's burping.
"Bless you for coming and praise Jesus, a new lamb for our fold. Are you joining us from Calvary Chapel, Cornerstone or …?"
"Oh, well we've just moved to the area, and I've been attending the Unitarian Church in old town," she says, her face wide and hopeful.
Behind her, skeptical glances are exchanged. (Probably not a good fit, isn't that the church with the lesbian minister?) She was personally invited by a red-faced Rachel, who misconstrued the meaning of the Christian fish on her "co-exist" bumper sticker when she struck up a conversation in the Lowe's parking lot.
The newcomer, Sarah, wedges herself into a spot between Jonathon and Desiree. Jonathon owns Warriors for Christ, a newly opened Christian clothing store with the motto, "Put on the whole armor of GOD that you may be able to stand against the wiles of the devil" (from Ephesians 6). The group learns he's just had a devotional piece published in The Lighthouse, and has started a blog called A Gladiator for God: My Fight for Righteousness. Jonathon wears a black T-shirt from his store featuring a graphic of a sword plunging through the center of a crown of thorns that drips with the blood of the Savior.
Jonathon has worried a pea-sized callous onto the top inside joint of his thumb, gouging it with the thick nail of his middle finger from nerves, because he is a sinner. The self-inflicted, focused pain diffuses the tyranny of his incessant desire for porn, and memories of the days when he stalked the gay districts with his crew to find heads to pummel. Oh, that heady breath of terror.
The members share miracles such as: God writes through a subject unaware, the sanctioned poetry of worship flowing as if the writer's hand is possessed—and how God's direct participation is only realized upon the author's re-reading the verse. Or a dream reveals an inspired missive which the writer conveys in a cautionary parable. The group agrees: We are vessels through which God's intentions flow!
A spontaneous interruption for prayer ensues, chins tucked to chests heaving with gravity, humid hands joined up. The newcomer feels Jonathon caressing her, rubbing his rough fingertips into the proffered webs between her fingers. She stiffens and lifts her head. His eyes are rolling behind the lids, he's lost in praise.
During a pause when only the drone of each member's devotion reverberates around the table, the waitress—who recognizes this as her queue—reappears with more coffee, refreshing the tepid cups. She knows some of the members from the Cornerstone Church (the one off I-15 with the neon lit-sign) which she attends. She eyeballs Jonathon and gives his shoulder a surreptitious squeeze when she tips at the waist to pour his refill.
Desiree is an original member who once ignored the way of the Lord. She belongs to every available LinkedIn writing group where she posts continual comments solidifying her commitment, no her zeal, to write always with and for God. In the forum called Inspired Writers, Desiree says, "My passion to write is all for the Lord … I am such a mess, a sinkhole. He saves me from all my trials and issues, praise Jesus." To demonstrate her devotion, she slides up her sleeve and reveals her new NOTW tattoo crafted by Nathan over at Inspirational Ink on Ynez Rd. She traces the Gothic scribe and explains to a bewildered Sarah that it stands for "Not of this World."
Sarah shifts on the gummy vinyl and knows she won't share the poems she brought, since they celebrate the sublime ecstasy she experiences, for example, when her space between is visited by her lover's skilled tongue.
Another member shares his story. It's about an all-American, all-state quarterback who—though Adonis-like and carnal—knows God most keenly in his refusal of his girlfriend's fervent invitations. He will wait for his reward, the end.
Sarah flips her sheets over and draws them toward her, checking her watch as she does. She wonders what crossed message she must have given Rachel, and wishes she were seated at the end of the booth.
Next, a profanity-scrubbed story about an addict with an over-dosed needle poised at the crease of her inner-elbow, who suddenly recognizes her savior Jesus Christ weeping there in the variations of color and texture of her own skin. So she tosses the needle for good this time, turning her life to worship and evangelism.
A group member, Keith, dabs a moist eye with a stiff napkin and with a froggy voice says he gets it. He used all sorts of drugs through high school and college, and drank whiskey in the morning and knew lust with strangers and was on such a vacant, secular path, until he straightened out through the glory of God when he met a woman who showed him The Way. This woman is now his obedient wife, to whom he has directed all his cultivated impulse for discipline.
Rachel bolts up, her arms thrust to the ceiling, and affirms Keith's righteousness. Keith sways and babbles as the Holy Spirit grips him with meaning determined by the will of God. The group bows again in prayer to rejoice for Keith, and all the various prodigal sons and daughters who find their way back to the Christian flock.
Amen. All things are possible through Jesus Christ.
Rachel turns to Sarah and asks her to share a poem. Sarah knows it is time for her exit. She doesn't write for God, but rather through the lens of her humanity—relishing the cracks, the pitfalls, the raw ardor of living. Sarah pauses to assess each set of zealous eyes turned to her without autonomous vision. She takes a final gulp of acrid coffee, gathers up her pages with shaky hands, and asks Desiree to scoot aside and let her out. She later wishes she hadn't, but as she walks away she flips the hushed booth the bird without looking back.
Rachel gulps, saying that Sarah had seemed to glow in the receding light of the mid-week sunset, and there was the Christian fish on her car. Keith considers how he'd fix Sarah if she were his wife or daughter, Jonathon feels a vivid pulse in his groin, and Desiree scratches her festering tattoo swallowing a chunk of amassing uncertainty.
The waitress returns to the table, asks if anyone would like anything else and lays down the check.

Pamela Ramos Langley lives in an exurb of So Cal, where she parts drapes to reveal an operative Oz, then tells others about it. Her work has been published or is forthcoming in Drunk Monkeys, The Writing Disorder, The Story Shack, Hippocampus, The Santa Fe Literary Review, and elsewhere. She edits the fiction section at Drunk Monkeys, hosts a blog at langleywrite.com, and fantasizes that she's progressing from aspiring to emerging.

–Art by Bostjan Tacol