Vending Machine Dialectic by Andrew Hubbard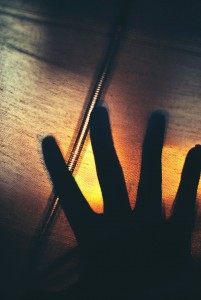 It's late morning on a typically awful workday—
Have you ever spent a year
Denying the medical claims
Of people who are old, sick, and broke?
I am standing at a vending machine
The size of a barn door
Discreetly lit, fully stocked, faintly insolent.
I'm thinking:
"Nothing with a shelf life of twelve years
Can possibly be good for you."
A young woman passes behind me
Reflected in the machine's plexiglass face.
Our eyes meet for a half second
And we do the instant evaluation
Everybody does, whether they admit it or not.
Mine says:
"That's the most beautiful woman I've ever seen."
It's as clear to her
As hers is to me:
"He's too old,
Too fat,
Too married."
There is pain,
There is resignation.
And the machine sneers at me:
"What's it going to be schmuck—
Peanut butter cup or chocolate bar?"
I lean my head so long
Against the plexiglass
It leaves a sweat stain
And finally say:
"Peanut Butter Cup.
Definitely."

Andrew Hubbard was born and raised in a coastal Maine fishing village.  He earned degrees in English and Creative Writing from Dartmouth College and Columbia University, respectively. For most of his career he has worked as Director of Training for major financial institutions, creating and delivering Sales, Management, and Technical training for user groups of up to 4,000. He has had four prose books published, and his fifth book, a collection of poetry, was published in 2014 by Interactive Press. He is a casual student of cooking and wine, a former martial arts instructor and competitive weight lifter, a collector of edged weapons, and a licensed handgun instructor.  He lives in rural Indiana with his family, two Siberian Huskies, and a demon cat.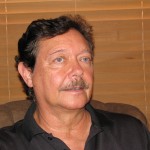 –Art by Kaia Pieters