Diana Cretu – Artist Profile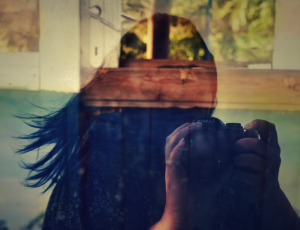 Diana Cretu's photography is like catching a glimpse of deer in the forest–the perfect moment in time left stationary for us to view eternally. She is a master with photography and a name any art-conscious individual will want to know. Her images constantly push your previous-held beliefs of what is possible with the camera. Driven by instinctual impulses–Cretu's images capture the essence of a moment. Whether it's a flower refracted in dozens of beads of water–or the stiff movement of a dress moving through the fabled Romanian countryside, the viewer of her photography is given a look into the everyday magic that happens all around us yet is so often forgotten by our blundering routines, often scaring the proverbial deer away before we ever have the opportunity to enjoy it. She is self-publishing a photography book of some of her work, due out soon–be sure to pick this one up.

We are thrilled to showcase Cretu's beautiful photographic style with our readers in this edition of Literary Orphans and encourage everyone to become followers of her work online.  To see more of her portfolio or contact Cretu professionally, please visit her official photography Facebook, her deviantART profile, or e-mail here at this link.
Diana also did a wonderful Q&A with us, answering a few questions regarding her photography and inspiration, which you can read here, in her interview with Literary Orphans.