Twin Sisters by Toti O'Brien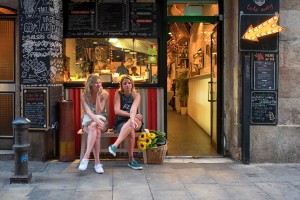 She is the tightrope
I tread unbalanced.
Blade of danger
vertigo of nostalgia
scream
of impossibility.
Though I possess
for potential exchange
the same cheap coin
she keeps in her palm.
The crone
gave me my share.
I also can summon winds
master rain
move underground tides.
Never will. I am
the back of the mirror
the broken side.

Toti O'Brien is the Italian Accordionist with the Irish Last Name. She was born in Rome then moved to Los Angeles, where she makes a living as a self-employed artist, performing musician and professional dancer. Her work has most recently appeared in Sandy River Review, Colorado Boulevard, Typehouse Magazine, and Biostories.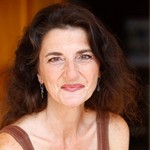 –Foreground Art and 2nd Background Photograph by Xavier (abstrkt.ch)
–1st Background Photograph by Nicu Buculei