Three Poems by Jeremiah Walton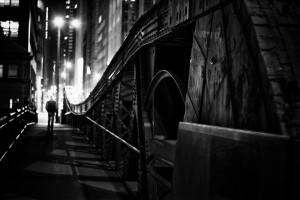 AMERICAN ROMANS
This must be the end of somebody's empire
Telling dreams to those who nod their head excitedly
but are more eager lust than passion eyes
wishing to leech fuck any asshole
shitting in proximity.
I send a proxy everytime
I am scheduled to address the public.
4 AM
4 am walks
swallow lamp posts.
Sticking forks in light sockets
hoping to shock lightening bugs under flesh awake.
Talking ugly harmonica
trying to remember good from bad
Walk out the door with the worst intent
of coping's necessary evils.
Clouds gather
smoke in lungs in sky.
Angels star disgrace.
Angels gather for funeral
link hands,
link fingers.
Full Moon
dead Moon.
The Sun inside dead
Solar light
finally hitting home.
Worst intentions manifest as baseball bat.
Fighting my own dead oak.
LANTERN JAWS
There was a new vision in poetry
Ordinary was a gorgeous dress on the woman of straight fantasies
or the perfect cock in the hands of homosexuals.
You can teach children to count with my ribs
Belly clenches farts of nothing for calories.
I've been cutting myself beneath the skin
I'm going through the motions with poetic knives
Can't bring myself two excrete anything worthwhile
I is the vowel I will burn even if innocent
Fuck Nostrovia, I don't need a cheer to get drunk
Molly raped me of emotion
concoction of serotonin spiked
like a naive stripper's drink.
Nobody's a nobody
but this nobody is an idiot.
Enter age
and older girls want to suck his dick to feel younger
The harlots of poetry drooled on the lines
and broke my pencil(s).
I can't get blood pumping to my dick
let alone through my heart.
Read poetry like a 30 second bible
Rub splooge on a toilet seat
leave an ass print
and chuckle while glasses and cigars, punk songs and needles,
contemplate their confused mess
the backed up broken joints
beauty is lack luster until
blood.
Until blood.
Until the lantern of jaw.
Blood, blue, red, black, yellow
kerosene of the soul.
Bending to spit
up tobacco lung
on avenues of sunshine
I walk away
scaling between
apathy and desperation
and chuckling at
cobwebs

Jeremiah Walton graduated high school spring, 2013, and hit the road hitchhiking the following fall. Jeremiah is founder of Nostrovia! Poetry, and works intimately with UndergroundBooks. Books & Shovels, a traveling bookstore station wagon he's moving into, is launching at the 2014 NYC Poetry Festival at the end of July.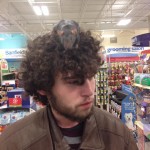 –Art by Charles Simms