Stay Green, Ponyboy by B. Diehl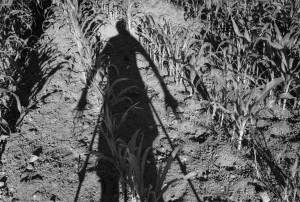 Another temporary job ––
6 days a week for 5 months.
This time, I'm
in a 27-acre greenhouse
with cement floors
and sloped ceilings of glass.
On a normal workweek,
the ratio of good
to bad days is 0 to 5.
The heat must be making
me delirious ––
because I keep thinking,
THE HOURS HERE
ARE SO DULL
YOU COULD SAFELY
BUTTER BREAD
WITH THEM!
I don't know what that means.
This poem is not about butter.
But it's about buttercups ––
also daisies, lavenders,
geraniums, Oriental lilies, etc.
This scenery would be rad
if I were one of those poets
who give a damn about plants.
I am not
Mary Oliver.
Plants are depressing.
Plants die. Flowers
shrivel and fall to the ground.
Even my girlfriend
thinks flowers are dumb ––
except for salvia flowers.
I'm scanning barcodes
on pots of salvia as I speak.
If I didn't have anxiety,
I'd try grinding some up
and smoking it
on my lunch break.
Yeah.
I am not
Jack Kerouac.
I'm going to steal
some salvia leaves
for my girlfriend,
but I'll wait
until the boss is watching.

B. Diehl is the author of the poetry collection Zeller's Alley (White Gorilla Press, 2016). His work has been published by Hobart, BOAAT Press,FLAPPERHOUSE, Words Dance, and other venues. When he is not writing, you can usually find him at home, hanging out with his cats and/or feeding his social media addiction.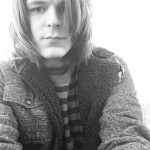 –Art by Milton G. (Paradise Found)