Room 27: Withdrawal Symptoms, Moist and Deadly by Peter Marra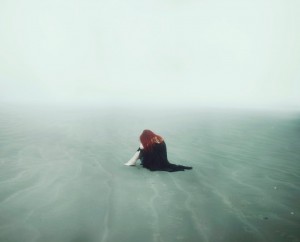 observations of
crimes. the machines
are pumping fast.
the highway is breathing. the  gas fumes ignited
we're traveling on the rubber slide
(drawn and quartered)
look inside the house.
the creatures stare at each
other as they touch lightly.
moist secrets that we can't see. the logic of pornography.
this door burns
just by my touch
a gentle cleansing – it's gone.
wildfires under her lungs
as the voices under the stairs
emitted raspy sounds.
enjoy the fetish of car crash victims
the breath is drawn
crawling hands knead her round and round
diabolical massage and the convulsion is at first loud
(now quiet).
shows/
hallucinations.
vintage rage. a country colt. strap down.
ride along the highway. blur, shadows;
watch the women play.
you can't go out.
high screeching voices.
their victim limps away while
they hold and tear apart
the brain they have stolen.
sitting down, they laugh then go home to watch TV.
she can't. it's unavailable because
this sitcom has been canceled.
shows/
gorgeous nails and feet
better to rip and tread
remember the smell so faint so deadly
ooze of color
a tender swirl
shows/
a charcoal sketch of her image was presented to her
she stared blankly as she said,
"please bathe me.
I am so dirty."

Peter Marra's writings explore alienation, addiction, the functions and misuses of love, the curse of secrets, victimization and assorted obsessions. He has had over 200 poems published either in print or online in over 25 journals. His latest published work is approximate lovers (downtown materialaktion) published by Bone Orchard  Press. An e-chapbook,  peep-o-rama (Hammer and Anvil Books) is available as a Kindle Edition at Amazon. Peter has recently completed a new poetry collection Vanished Faces (a performance of occult infections) to be published in 2017 by Writing Knights Press.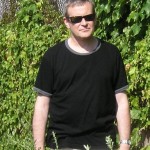 –Art by Kaia Pieters