Notes on How a Woman's Frame Doesn't Break by Ashley Mares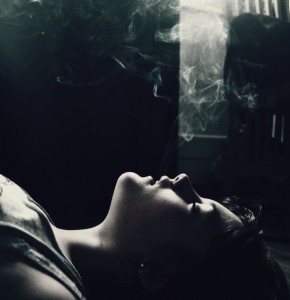 By disturbing secrets within my bones.
By feeling them burrow in my skin as I grew.
By knowing a daughter's beauty is birthed from her mother's bones.
By my curves being carved from her prayers.
By these prayers beckoning a young girl to lay her soul to rest.
By resting like blackbirds rest in tree branches during the rain.
By unfurling their wings like a heart swollen with existence.
By growing from words that web small tendons together like honeycombs.
By running my fingernails across my skin just to check if my nerves are awake.
By draping my arms around my waist.
By flexing the biceps that hold my body in.
By knowing you can't mend broken skin with a needle and thread.
By praying without ceasing.
By loving without ceasing.
By knowing my body breathes without ceasing.
By listening to my pulse that reminds me of birds composing.
By humming along to the rhythm.
By letting my body love what it loves.

Ashley Mares
' poetry has appeared or is forthcoming in 
Absinthe Poetry Review, Dirty Chai, Hermeneutic Chaos, Whiskey Island, White Stag, 
and others. She is currently completing her J.D. in Monterey, Ca, where she lives with her husband. Read more of her poetry at 
ashleymarespoetry.wordpress.com
 and follow her
@ash_mares2
.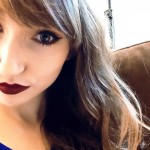 –Art by Kaia Pieters