Missing by DS Levy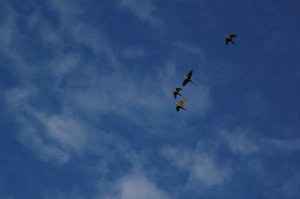 The man in the car who's been creeping along my street pulls over to the curb with his window down. He wants to know if I've seen his dog. He flashes a photo of an old black lab, crusty eyes, grizzled mane. Beau, he says. Missing two whole days. The man says the dog's hind legs shake when he gets tired, that when he went out the other night to do his business he got spooked and slipped under the fence. He tells me he and the dog have been through a lot. He raised the dog from a pup. He says the dog sleeps right there in the bed with him.
I walk up and down the neighborhood streets. The old black lab has been missing two days, and I think the owner should put up signs, check the shelters, organize a search party. I wonder what will happen if the dog is not found, what will the owner do then? I wonder if he'll find a replacement dog before the memory of his old one has grown cold. Two days. Not such a long time unless you're missing someone. Two days, two weeks, two months, two years. I want to tell the man it's not this day he'll remember, but the day when he reaches out and realizes the cold, empty space is all his now.

DS Levy's work has appeared in New Flash Fiction Review, Little Fiction, the Alaska Quarterly Review, Columbia, South Dakota Review, Brevity, The Pinch, and others. Her chapbook of flash fiction, A Binary Heart, was published by Finishing Line Press.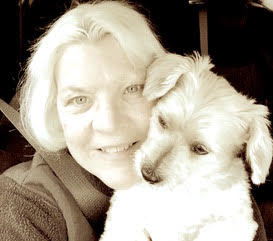 –Art by Dom Crossley — Artist Profile