Michela Riva – Photographer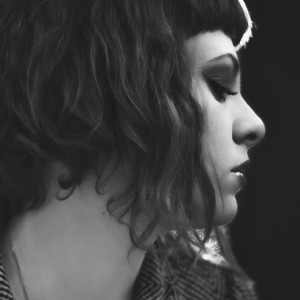 The photography of Michela Riva is like curling up with a delightful mystery.  As a photographer based in Italy, much of Michela's work captures her travels throughout Europe and conveys the magic of seeing a legendary place for the very first time.  It is the true mark of any great artist to transform an everyday place or person into something larger than life and Michela leaves no detail unfinished.  There is a richness in her imagery that drips in color and texture and adds a certain amount of majesty not only to the places but the elaborate portraits she designs.  Sultry and beautiful, the women she portrays embody a sexual confidence that many of the stories in this issue evoke.
The models in her portraits are strong and unique, yet feminine, and grapple with issues of sex, violence, and self identity.  Using a variety of settings, she is able to carefully craft a scene to depict the two favorite flavors of bygone eras: romance and intrigue.  In Photoshop Michela is able to bring out the features of her subjects in perfect balance.  In her final renderings we're given a glimpse into the way Michela truly sees the world, as a lush environment where anything is possible.  Her style is vibrant, intensely passionate and shows such a wide versatility of her talents and interests as a photographer of the world.  Always enchanting, the stories in her photos express the glamour that is only possible in an exploration of magical realism.
We are very honored to share with our readers so many of Michela's photos in this edition of Literary Orphans and encourage everyone to become followers of her work online.  To see more of her portfolio or contact her professionally, please visit Michela's personal website, MichelaRiva.com, or her deviantART profile.
Michela was also kind enough to answer a few questions regarding her photography and inspiration, which you can read here, in her interview with Literary Orphans