Mansion by Kurt Baumeister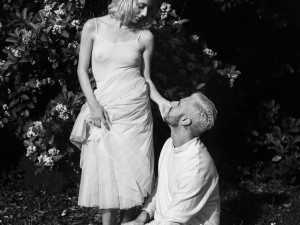 This mansion
is lonely, unlovely
filled with drafts and cries
weak fires in our nights
the burning face of the present
consumes memories
rules my thoughts.
We have come to know
this melancholy too well
have come to love
lacking anything else.
I know sadness could be broken
by the gentlest breeze
but I fear any wind
would stoke these flames
until nothing would remain
but a skeleton of embers
to bear our love's weight.

Kurt Baumeister has written for Salon, Electric Literature, The Weeklings, The Nervous Breakdown, The Rumpus, The Good Men Project, and others. An Emerson MFA and Contributing Editor with The Weeklings, his monthly Review Microbrew column is published by The Nervous Breakdown. Baumeister's debut novel, a satirical thriller entitled Pax Americana, will be published by Stalking Horse Press in early 2017. Find him on Facebook, Twitter, or at www.kurtbaumeister.com.

–Art by Ashley Holloway
Authentic Nike Sneakers | Nike Dunk High & Low – March 2010 Releases , Gov