Man Found Dead in Tree by William Miller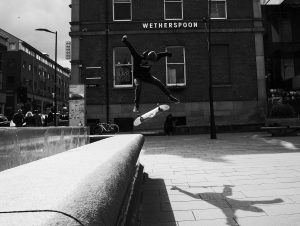 Just a kid in the neighborhood
then a strange young man,
he never spoke to anyone,
only to himself. He was always
looking up, watched hawks
that slowly circled
for pigeons or mice.
One morning, when everyone
was at work or in school,
he climbed a live oak older
than the cracked sidewalks,
the city itself.
And somewhere between
the weeds and sky, he touched
a live wire in the leaves.
They said he died instantly,
but who really knew.
No one else died climbing
that tree, reached above
the rooftops, broken chimneys,
tried to touch the sun.

William Miller is the author of seven collections of poetry.  His most recent, The Crow Flew Between Us, is forthcoming from Aldrich Books.  His poems have appeared in many places, including The Penn Review, The American Poetry Review, Shenandoah, Priairie Schooner and West Branch.  He lives and writes in the French Quarter of New Orleans.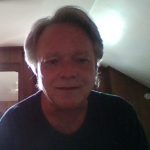 –Foreground Art by Steven Gray
–Background Art by Giuseppe Milo