Loose Ends & The Grappling
by Charlotte Hamrick
Loose Ends
She waited an indecent amount
of time in a world where consideration
used to matter called
~Planet Earth~
still inhabited by (as far as she knew)
humans with the ability to reason, who
could understand that a question expects
an answer,  even the most obtuse
human could relate to her feeling
of being pushed down
and down
and down
his to-do list until tomorrow
or tomorrow
or tomorrow
as she waited for an answer while
his IP address skipped all over
the damn internet. Finally
she decided to forward him this:
Regarding the question I emailed
to you several times, please reply by
checking one of the following:
__ yes
__ no
__ I don't know
__ Fuck off

The Grappling
Loneliness grappled with my heart,
until you.
Random rides in taxicabs, city lights
reflecting through the windows onto
your face like kaleidoscope stars,
the bridge blue and silver
in the moonlight. Seamy strip joints
and bad bar karaoke became a cure
for insomnia,
later –
pink Jiyūka petals
dropping onto sheets rumpled
with love-play.
Your whispered words breath-warmed
my ear the morning of
your departure, my orchid lips
pressed into your shoulder, eyes
softened with certainty damming
threatening tears.
The grappling in my heart slowed
in that moment.
These are the first of our memories
together,
our arms sealed the pact.

Charlotte Hamrick's work has appeared in several literary journals (which she still finds amazing) and is forthcoming in Camroc Press Review, Connotation Press, Blue Fifth Review, and elsewhere. She lives in New Orleans with her husband and a menagerie of furry children where every single day inspires her creativity. You can find her at zouxzoux.wordpress.com.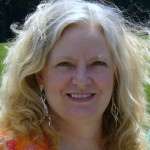 –Art by Denis Olivier
Nike air jordan Sneakers | adidas kids singapore shop directory list in india UV GY3438 Release Date – SBD