Little Red Riding Hood Remembers by Emily Tuttle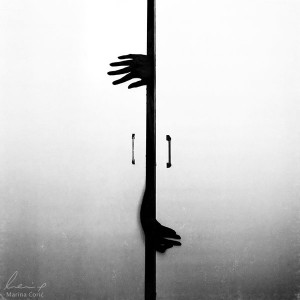 What if
instead of the wolf eating her,
she had eaten the wolf?
Unhinged her jaw, wrapped tight
around his muzzle,
and gulped, bit by bit
until he was so far down
it was like wearing her—
a little girl suit,
fur underneath skin, warm
and deliciously smooth.
But, no—
she must be eaten,
must wait patiently
in the heat of his chest
for the axe,
and hope that, in the rescuing,
she is not chopped.
When I first saw you, black eyes
staring down my chest like you were
butchering a lamb,
I knew I must devour you
first.
I smiled and shed my cape, just to feel you—
around me and inside me,
with me and within me,
all at once, supporting my bones
and feasting on my lungs.

Emily Tuttle is a graduate of the University of Maryland College Park, where she was editor of two on-campus journals and editorial assistant at Poet Lore for two years. She has been awarded the Jimenez-Porter Literary Prize for Poetry. Previously, she has been published in District Lit, Blotterature, the Doctor TJ Eckleburg Review, and Sigma Tau Delta's Rectangle, among others.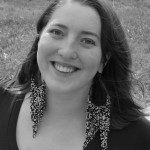 –Art by Marina Ćorić