Linguistics by Samantha Terrell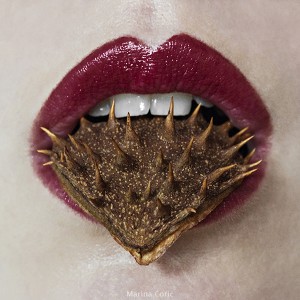 A nearby baby cries, my heart's nerves
Reach out longingly
To console her,
Then retract,
Resuming the practical.
He jumped up
To help an elderly man who's falling. I'm relieved
Though my own actions got stuck;
Words are caught in,
Bits of dried-lip skin.
An Hispanic
Couple doesn't dare cross the cop
Who gave them a ticket,
Though it's obvious
They were not at fault.
She pats
The politician
On his pompous back
For accolades
Received (and only given, it seems) by the vain.
Alas,
My monolingual tongue's
Great muscle-mass
Made brittle, stiff, is broken, doesn't speak.
But my multilingual heart rarely fails to listen, see.

Samantha Terrell is a contemporary American poet from the Midwest (U.S.A.), whose work emphasizes emotional integrity and social justice. Her poetry has been published in a multitude of in-print and online chapbooks, journals, and e-zines including: Algebra of Owls, Anti-Heroin Chic, Dissident Voice, DoveTales, the Ebola Chapbook, Knot Magazine, and others. Her e-books can be found on Smashwords.com and her first in-print book, Diffusing the Tick-Tock, is forthcoming from Local Gems Press (Long Island, NY). Find more information at: http://poetrybysamantha.weebly.com/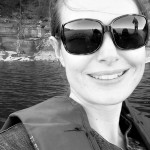 –Art by Marina Ćorić