I SAT IN A LOBBY FULL OF CRIMINAL RACCOONS
by J. Scott Bugher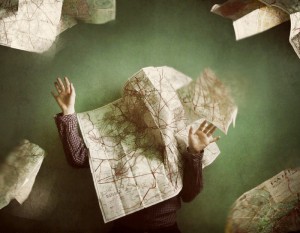 I SAT IN A LOBBY FULL OF CRIMINAL RACCOONS WITH SWOLLEN CHEEKS OF PRESCRIPTION TOBACCO SPITTING ROPES OF AMBER INTO RED STUDDED CONDOMS DESIGNED AND PATENTED BY TIMOTHY LEARY. 

For David Tomaloff
The one to my left twitched in each leg, chest hair matted and tangled by blood clots and miles of loose wire. To my right, the other who kept tugging at my sleeve, repeating the words, "my mother forecasts weather for Channel 8 News, ya dig?" Still, on the floor, sat another who flipped through a pile of comics, extracting Garfield's face with Caucasian wads of Silly Putty and salt.
The ceilings were made of vending machine parts, smiling with infinite rows of Paydays and Kit Kats, and walls of loudspeakers played floppy disk music composed and warranted by Texas Instruments. I was thirty years old then, humming along.
Alarm clock blare cut the sound. I heard a woman call ten oh three. A man wearing intimate lace and cobwebs reached out for my ticket. He stuffed the note then deep into the left side cup of a titless bra. The man then clutched my neck—twisted my truss rod to face a featureless box from which retracted a door made of plywood and black thump.
A conveyor belt pulled me through the door, down into a room where lay three naked women walking on their hands in circles around a toilet—full of RCA cables and VHS copies of films rejected by Sundance—and they were talking to each other, a discussion about politicians they'd fuck in an irritating drawl.
John Kerry if he'd cut his hair.
Donald Rumsfeld if he didn't blow people up.
Dennis Kucinich if he didn't already have a smoking hot wife.
What year is this, I thought.
I turned to face a man wearing a T-shirt with the letters S-T-E-V-E embroidered across the chest of it. S-T-E-V-E placed his large right hand over my mouth, told me never—ever—to call him Steve. Steve said he goes by Bam-Bam.
Steve wasn't trying to be funny. Bam-Bam was the next thing I said.
He asked my name.
I told him Scott.
Why are you here?
To see Dr. Woodbury.
Court mandate?
No.
Narcotics?
No.
Suicidal?
Not this time.
Then what?
I'm lonely.
He wrote down some notes and asked me if I had ever seen Beetlejuice.
He must have been upset by my answer.

–Story by J. Scott Bugher Adidas footwear | Nike Air Max 270 – Deine Größe bis zu 70% günstiger