Family by Marion de Booy Wentzien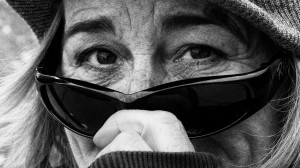 After our mother died, life sort of collapsed around us. She hadn't been a good mother. She drank, did drugs, picked up men who beat her. Still we knew her. Knew when to hide, and when to lie on her bed and chat.
Often I'd go outside at night. Look at the zillion stars and wished she'd die. Now she had. Shot by boyfriend. I was ten, Nicky seven.
"Rosie!" Nicky's face was as pale as his white-blond hair. "Call someone. Make them do something."
"Who? Do what?" We had no father. Mom had an older sister who lived in a nearby city. We'd never met her. Mom always said they hated each other.
"Let's wait." I said when I could speak without crying.
We cuddled together that night.
In the morning, Mom still lay on a blood-soaked pillow, her eyes rolled up, mouth open. The curtains were closed. Everything smelled like blood, whisky and dead cigarette butts.
I found her ripped address book in the chipped, blue dresser and called our aunt.
Over the next day, time slowed down but sometimes slipped by fast. Aunt May was nothing like Mom. She was short, solid, with a deep bossy voice. She even ordered the cops around.
Later in the motel we watched her unpack. A bottle of gin lay on top of her clothes. "Boy, do I need a drink," she said. "Rosie, get the glass from the bathroom."
Finally! Something familiar.

Marion de Booy Wentzien received the PEN Fiction Award, New Letters Literary Award. Her stories have appeared in Seventeen, The San Francisco Chronicle, Scholastic Books, Story, The Quotable, Prime Number, Sonora Review, Extract(s), Drafthorse, Red Fez, Solstice, ROAR, Spry and other literary journals.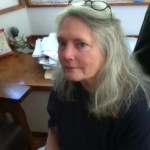 –Art by Charles Simms