1 Man, 65,987 Screws by Jay Gershwin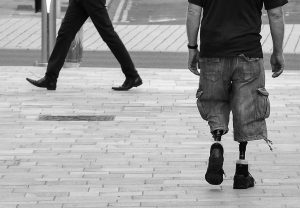 My uncle came home from the war held together by 65,987 screws.
He'd been blown up in Iraq. One step in the wrong pothole and his arms and legs had flown off his body. "I guess that's it for Wilcox," his sergeant had said.
But he was still alive. A surgeon reassembled him with screws.
When he made a surprise visit to our family barbecue that summer, his kids began sobbing when they saw him. He looked as if he had millions of body piercings, but really they were screws holding him together.
"Let's go," he told me.
I drove along the backroads with my uncle rattling beside me. "I'm going to have myself disassembled," he said.
I urged him to reconsider. "You can write a memoir. Go back to school." But he refused to listen.
A few weeks later, we heard the news: My uncle had been disassembled at a hardware store. His money went to my father, but the screws went to me: a box of 65,987 screws with the message: "Build something."
Aside from the wood and the electrical wiring, there's no real difference from the man who went to war and the house I ended up building in the woods. Most men disappear without a trace. But my uncle with his pine doors and wall-sized windows will always be waiting for us up in the mountains, his head brushing the clouds.

Jay Gershwin is the author of three novels. You can get a FREE copy of his new novel, Poor Man's Autumn, here: http://www.amazon.com/dp/B01AYCJJ8W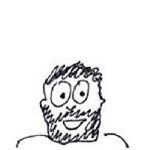 –Foreground Art by Steven Gray
–Background Art by Giuseppe Milo