Two Poems
by Shauna Osborn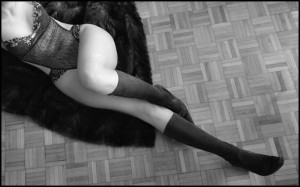 Dishwater
cups
mugs &
coffee spoons
. . . . . .  placid plastic
. . . . . .  translucent glass
. . . . . .  & stoneware
. . . . . . . . . . . .  inhabited by
. . . . . . . . . . . .  nymphs with
. . . . . . . . . . . .  mid level concerns
. . . . . .  . . . . . .  . . . . . .  like waste management
. . . . . .  . . . . . .  . . . . . .  & cozy kitchen crannies
. . . . . .  . . . . . .  furry nymphs a hundred
. . . . . .  . . . . . .  shades of brown &
. . . . . .  . . . . . .  green dancing in
. . . . . .  . . . . . .  short delicate spirals
. . . . . .  . . . . . .  . . . .  wishing the charm
. . . . . .  . . . . . .  . . . .  would wear off
. . . . . .  . . . . . .  . . . .  the golden finish chip
. . . . . .  . . . . . .  . . . .  or tarnish & the
. . . . . .  . . . . . .  . . . .  metal liquefy
. . . . . .  . . . . . .  . . . .  into a thousand tiny ships sailing
. . . . . .  . . . . . .  . . . .  due east watching
. . . . . .  . . . . . .  . . . .  naval fleets pierced
. . . . . .  . . . . . .  . . . .  by hardened shredded cheddar
. . . . . .  . . . . . .  . . . .  & green grape seeds
. . . . . .  . . . . . .  . . . .    . . . . . . the captain lost in a stare
. . . . . .  . . . . . .  . . . .    . . . . . . thinking what the hell's the difference
. . . . . .  . . . . . .  . . . .    . . . . . . between a cup & mug anyway
. . . . . .  . . . . . .  . . . .    . . . . . . calling for the deck hands'
. . . . . .  . . . . . .  . . . .    . . . . . . wanting to forget his post
. . . . . .  . . . . . .  . . . .    . . . . . . to lose himself inside a large
. . . . . .  . . . . . .  . . . .    . . . . . . citrus scented soap bubble
. . . . . .  . . . . . .  . . . .    . . . . . . to be surrounded by
. . . . . .  . . . . . .  . . . .    . . . . . . ethereal oscillating
. . . . . .  . . . . . .  . . . .    . . . . . . pastels of
. . . . . .  . . . . . .  . . . .    . . . . . . yellow
. . . . . .  . . . . . .  . . . .    . . . . . . pink
. . . . . .  . . . . . .  . . . .    . . . . . . & blue

Tom Robbins And The Film Covered Penis
I was drunk & he was kind of cute,
so I took him home. When I
woke up, there was a pile of dirty
condoms on my dresser
stacked neatly in a pyramid, their
wrappers building a fence around
the base of my thrift store lamp.
I thought if I got up,
pretended to get dressed,
he'd get the hint.
He didn't move.
I told him I had a meeting to get to.
He said he'd wait for me to get back.
I didn't know what to do–so I left.
Walked around the park, smoking &
watching the boys play chess for two hours.
I came back to find the guy painting
my walls with a shit green tinted brush.
I asked if he was planning to move in.
He said not really.
Then I asked him who the fuck he thought he was.
He answered Tom Robbins.
————————-
I woke up to a purple ceiling &
gold lamé curtains. Indecipherable shapes
& words were all over my bedroom walls
in dry mud. Tom was in the kitchen,
eating raw meat from a freezer bag.
I asked him if he had a job–
something else he should be doing.
He said he writes books,
asked if I'd read them.
I told him to fuck off & went back to bed.
————————–
Woke up this time to strange smells.
He was making designs on my carpet with a
bottle of bleach. I had to get out of there.
I went to the library so I could see what the
lunatic's about. Found three books: Skinny Legs And All,
Even Cowgirls Get The Blues, Still Life Of A Woodpecker.
I look for pictures of the author.
That son of a bitch wasn't lying.
—————————–
Couldn't read much of the books–
walking cans of pork and beans,
talking vibrators. Craziness.
I decide to go back home. I open
the door to find all my videos
smashed. Tom tore out the film
to wrap around a large paper maché
penis he built while I was gone.
He said it was the one thing
the place was missing.
I told him his books sucked ass,
the sex–awful. He gave me the finger.
I threw the penis out the window.
He ran downstairs to retrieve it.
I locked the door & started hurling
the broken plastic film cases at him
from the window. He screams up that
he was going to leave anyway because
I was all out of Raisin Bran & good beer.

Shauna Osborn is a Comanche/German mestiza who works as an instructor, wordsmith, and community organizer in Albuquerque, New Mexico. Recently, she received a National Poetry Award from the New York Public Library and the Native Writer Award from Taos Summer Writers' Conference.

–Art by Diana Cretu