Plucking out Worms by Laura Panopoulos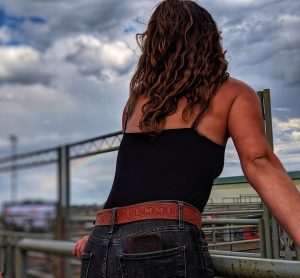 First there was a garden.
Isn't there always a garden in the beginning?
Wing-things, cats prowling, thick green vines climbing up a wire fence.
My favourite bit of garden was the cherry tree; the dark juicy flesh hanging like severed limbs.
My older sister would pluck the cherries off, pulling them in half with her fingers, digging the worms out with her nails. Handing me the sweet, sticky fruit.
She'd never hurt the worms,
Just flick them into the garden somewhere.
At night we'd go inside to sleep surrounded by walls that held all the fears of a haunted house.
The walls always closed in like the plastic playground tunnels at fast food restaurants.
Only a little clear window, streaked with fingerprints for the parents to watch the kids getting trampled.
The oxygen always felt thick in those tunnels. Heavy, sweaty.
At times my older sister taunted me, as siblings do.
Testing my reaction; checking if I was really there at all.
She'd suck in, her ribcage protruding and fit herself behind the pull out couch.
"Come try" she'd squeal as she contorted her body.
I feared she'd get stuck – her organs squashed to sandwich meat.
My older sister told me about the mummy in the hall closet upstairs.
The closet with the thin tall door where it lived, wrapped up in bloody bandages behind the bath towels and extra toilet paper.
And then there were those porcelain dolls in frilly dresses that sat on the top shelf of my desk, staring down with milky eyes that watched as I changed from clothes to pajamas.
I'd do my best to please them, pour their tea at the temperature they preferred, brush their hair without tugging, but they'd steal lead pencils from my backpack, holding them as spears to my neck, whispering threats of murder.
I'll never forget the one in the wedding dress – white satin against twisted crimson lips.
I now only look at brides from behind potted palms, blending in as much as possible so they don't see me. If they notice me I turn and run.
I wrote a letter to Mum and she put the dolls in the attic.
They only wanted to murder me more after that.
My older sister let me climb into bed with her then, protect me from it all – the mummy in the closet, the dolls. Even from her own menacing ribcage.
She would've plucked those ribs from under her skin if she could have – made a bone broth for me, fed it to me from her small palm. Made me brave.
When I slept in my own room, it would be on the rose-coloured carpet.
I could see under the bed that way. Better to know what's hidden.
Even dust bunnies are made of mites.
Eventually we left the garden and the house with the thin hall closet and rose coloured carpet, moved to Papu's house, Grandad's, on the other end of the city. The living room dim with heavy curtains and tasselled lamps decorated with dust. Scraping metal chairs on orange and cream linoleum flooring. Tasteless peas for dinner, dry roasted chicken.
Little feet in satin slippers, worn to go down those cold basement stairs.
Down there, colourful canaries in cages tweeting.
We'd count them. Name them.
Yell up to Papu "The eggs are cracking!"
I keep finding eggs – cracking, cracking. Cracked.
All I ever wanted was these wing-things, these slimy worms, these baby birds – all to be okay, all to find their way.
But I keep coming back to fruit with worms inside. I feel the worms wriggling in my mouth and swallow anyway. Maybe I need to find my sister again, ask her to pluck them out.
And then the mummy in the closet, the ever-watching dolls.
Don't they need to be saved too? I try to help them, I do.

Canadian-born Laura Panopoulos has been published in Occasus Literary Journal and currently runs the monthly spoken word event Silver Words Poetry. She has performed throughout Tasmania at events such as: Slamduggery, Write Here Write Now – Summer Series, Huon Valley Storyteller's Cup, Australian Poetry Slam State Finals and Party in the Paddock. Laura has an Honours BA from The University of Western Ontario and BEd from Vancouver Island University. She currently resides in Hobart, Tasmania.

–Art by Mick McClelland