Cooking For One by Jennifer Worrell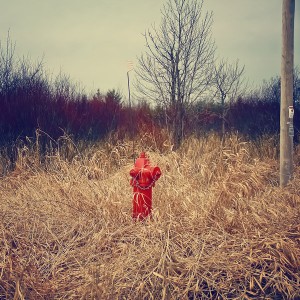 You made this recipe a thousand times. He never said a bad word about it. But there was always a predictable grunt and a bit of forced patter as though eating this meal was a chore he'd promised to do and forgot.
Heat oil in large saucepan. Add onions and jalapeños; cook and stir until browned.
You smile, briefly, remembering the time you neglected to turn on the exhaust hood and the onion fumes made him tear up something fierce. How you giggled and called him a wuss. But then he made sure you never did that again, afterwards triumphant that now you had something in common.
Add chorizo; cook 6 to 8 minutes or until browned, stirring to separate meat.
There was always some crack about Mexicans here. But that time you forgot the chorizo you realized you preferred the slurs to the silence.
Stir in beans, diced tomatoes and red wine. Simmer 15 minutes.
You stare into the pot until your glasses fog up. What a waste to open a new goddamn bottle of wine for one quarter cup you couldn't taste anyway after all that time on the heat. Wine is for finishing fine dishes, not your goddamn chili. And the beans…the diatribe about the superiority of dried beans was so intense you didn't dare flinch. The pot went dry and you added water. You just didn't think. He slammed his fist on the counter just inches from your hand, then stormed out of the kitchen with the rest of the wine.
If dried beans were so much better, how come he never noticed when you slipped in canned, destroying the labels so he wouldn't catch on? You do it again this time, fingers tangling up trying to peel them off—quick! quick!—flipping the burner grate so you can wipe away the evidence without scorching yourself.
Twelve minutes more. You set the empties on the log out back where dead trees stand hunchbacked and Swiss cheesed and pick up the rusting shotgun he'd abandoned against a stump. "Damn thing keeps jamming," he'd said, waving it like an accusatory finger before chucking it there. He hadn't bothered to take the shells out, just slammed into the house for a rifle to better miss his targets with. But you congratulated him on his precision anyway, then took the rifle to the cans yourself after he started snoring, so when he came to in the morning he'd have proof.
You want to get rid of that shotgun but decide to leave it there in case his whore ever turns him loose. You aim it and a cold rush goes through your belly and pings your heart, ricocheting down your arm until it tingles in your elbow. It's a warm summer day but that wintry chill is the most refreshing thing you've felt in a long time. The only reason you don't pull the trigger is the fear a corroded mechanism will blow up in your face.
You smell something that makes the hair stand up on the back of your neck. You recognize the scent, the fear that morphs into premonition. Long fingers of smoke rake the windows. You run into the house and see he still hasn't come home and your stomach swings between relief and pining and back again on a pendulum you can't reach.
You weren't simmering a goddamn thing.
It could still be salvaged. Just add water again. He'll never know you did it. Or more wine. Wine's acidic; it would eat through the black—what did he call it?—fond—and you still had plenty left.
You hold the bottle tight by the neck, preparing to drown the lot. The smoke alarm's having a tantrum but otherwise it's quiet. You decide you can endure the noise. You know you're too far away for the neighbors to hear.
So you sit under the thickening haze and drink the wine instead.

Jennifer Worrell is the Assistant to the Dean of Libraries at a private university. In decent weather, you can find her banging away (sometimes muttering profanity) in her "office": a lawn chair pulled up to a cement wall with a truncated view of Sears (yes, Sears) Tower. Her fiction has been published in 72 Hours of Insanity: Anthology of the Games, vol. 2 and Foliate Oak Literary Magazine. She's working on her first novel. You can follow her unchecked blatherings on Facebook (@JenniferWorrellWriter) and Twitter (@PieLadyChicago).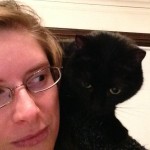 –Background & Foreground Photography by Jon Damaschke