2011 has been a strange year for music. After 2010, the year of the big statement album, 2011's emphasis on small gestures and re-purposing sounds from past eras could be seen as a bit of a letdown. To see 2011 through such a lens, however, would be pretty daft. Based on the lists we received that contributed to this, The Fiddleback's master year end list for 2011, music fans had a lot to be excited about; we received over thirty lists and across those lists, votes were registered for over 200 albums. In other words, it isn't that 2011 was a down year for music—it was just diffuse.
Of course, the timing of this list resulted in a few potential exclusions. It's difficult to imagine this list without Drake's Take Care had our deadline been extended another week or two (as it was, Take Care just missed the thirty spot by a few points), and I suspect Kate Bush's 50 Words for Snow might have made an appearance as well. And let's not forget that we're still waiting on albums from The Roots, Common, and The Black Keys, among others. So, as with most lists, ours' isn't a definitive record of 2011, but it is a nice snapshot of what everyone was excited about as the year started winding down. Thank you to everyone who sent lists, and a special thanks to Jessica Blackstock and Gregory Brown who sent capsule reviews that you will read below. Also, thanks to everyone for reading, and to Jeff Simpson for keeping us big, burly lumberjacks (and Flota) around.
–The Music Editors


30 | Oneohtrix Point Never | Replica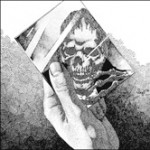 Daniel Lopatin has had a busy year. In addition to collaborating with Joel Ford on the exceptional Ford & Lopatin LP Channel Pressure (which missed making our list by a hair), he also found the time to release Replica, the follow-up to his Oneohtrix Point Never project's 2010 stunner, Returnal. With Replica, Lopatin is back to working with droning textures and sliced up samples, resulting in what is his most engaging work to date. Built around 80's advertisements and melding lo-fi, new age murk with chopped rhythms and the occasional haunting melody, Replica is at turns jarring and contemplative, aggressively minimal and overflowing with ideas. Most of all, though, Replica is a thoughtful expansion of the Oneohtrix Point Never sound, deepening the project's sense of wonder and mystery while adding a new and surprising sense of playfulness. —James Brubaker



29 | Adele | 21
The synthesized beats, crazy costumes, and diva like antics of some of Adele's contemporaries all seem like a giant joke when placed next to the woman who took a break up and her bitchin' pipes and produced the most soulful, passionate and bestselling album of the year. —Jessica Blackstock
28 | Washed Out | Within and Without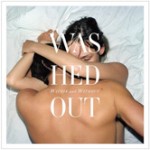 When chillwave (or whatever we're going to call it) started to break a couple of years ago, it was easy to dismiss the blissed-out tones, gauzy production, and wistful melodies as a pleasant but passing indie-pop fad. But in 2011, something strange began to happen—chillwave artists started building their sounds. At the forefront of this evolution—somewhat surprisingly, as his previous output was a bit spotty—was Washed Out's Ernest Greene. On Within and Without, Greene manages to maintain the sexy, sun-drenched dreaminess of his previous output, while introducing richer, fuller production and more engaging melodies. Greene's efforts certainly paid off; Within and Without is indisputably more than a fad—it's a sophisticated and emotionally rewarding pop album that is capable of conjuring humid summer nights, even with winter upon us. —James Brubaker


27 | Shabazz Palaces | Black Up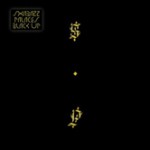 It's a shame that Shabazz Palace's Black Up was mostly drowned out of the hip hop conversation this year by the deafening roar surrounding Tyler, the Creator, Kanye West and Jay Z, and more recently, Drake. But, while most people were arguing about Tyler's dysfunction, celebrating the bold excess of Jay and Ye, or crying along with Drake, Shabazz Palaces were buried in there somewhere, a whisper in the mix. Anyone who listened close enough was rewarded—Black Up is a daring, impressive hip hop album that finds Ishmael Butler dropping smart rhymes over woozy, abstract beats. Each song on Black Up works as a deconstruction of hip hop—these songs pull hip hop convention apart, reduce it to its component parts, and then put it all back together in surprising, new ways. Bummer as it is, I'm not surprised that Shabazz Palaces' experimental brand of hip hop never found an equivalent audience to its mainstream contemporaries; Black Up sounds more like an exciting future than the humdrum now, and we aren't quite ready for the future. —James Brubaker


26 | Lykke Li | Wounded Rhymes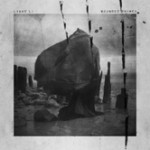 From the outset Lykke Li demands attention. The sound on Wounded Rhymes starts big with opening drums and, almost instantly, Li comes in and grabs you with her voice. Her voice is interesting, but not particularly remarkable. It is the authenticity in her voice that makes you curious for more. Li runs the emotional gamut exploring lost love, commitment, sadness, and prostitution, and makes no apologies for what she feels. That authenticity drives the record and Li's soundscapes match her emotions, creating an interesting journey for anyone who is willing to venture off with her. —Jessica Blackstock


25 | Toro y Moi |Underneath the Pine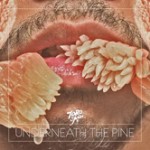 After the success of 2010's trippy, lo-fi Causers of This, Toro y Moi's Chazwick Bundick decided to raise the stakes and put out a polished, brilliantly produced pop record. On Underneath the Pine, Bundick achieves a lush synthesis of styles and sounds that all blend seamlessly together into one of the year's quirkier, more upbeat albums. But to simply describe the album as quirky and upbeat does it an injustice—Bundick's mixture of sixties-style pop, psychedelic textures, and dance floor beats are both fun and elegant, a real testament to the possibility of mixed-genre pop. —James Brubaker


24| Other Lives | Tamer Animals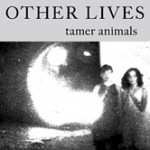 According to drinkify.org, "The Other Lives" is 8 oz. bottled water and 8 oz. Coke combined in a highball glass. I have no idea what that means about their opinion of the band, nor why anyone would bother watering down soda. If Other Lives is anything, it's not watered down, especially not on the sweeping opus that is Tamer Animals. If you're paying attention, you know the burly lumberjacks here at the Fiddleback are high on these guys and gal from the Sooner State. You should be too. —Joshua Cross


23| Colin Stetson | New History Warfare vol. 2: Judges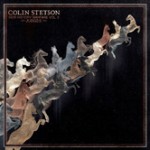 Colin Stetson's second entry in his New History Warfare series finds him once again exploring the depths of circular breathing as well as the percussive capabilities of various reed instruments. Each track was recorded live in the studio without overdubs. In the hands of an artist lesser than Stetson, this may appear gimmicky. Thankfully, he is an adept enough musician to pull it off. The result is inventive, virtuoso avant-pop–Anthony Braxton by way of Radiohead's Kid A. Guest vocals by Laurie Anderson and Shara Worden (My Brightest Diamond) contribute to the record's air of mystery. —Brian Flota


22 | Thundercat | The Golden Age of Apocalypse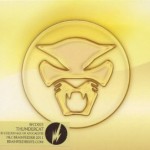 Thundercat's Stephen Bruner has some serious chops. Bruner's bass playing is so impressive, in fact, that it's easy to forget about the songs that house his performances. Forgetting about the songs, though, is a mistake. The reason Thundercat's The Golden Age of Apocalypse works so well is because Bruner roots the album in seventies jazz rock fusion. While many people—our own Brian Float included—aren't big fans of George Duke or Jaco Pastorious, Bruner brings enough ethereal experimentation and raw talent into the mix that those tired sounds become fresh again. —James Brubaker


21 | Tim Hecker | Ravedeath, 1972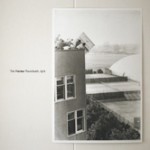 With Ravedeath, 1972, Tim Hecker continues to develop his unsettling brand of ambient music. Airy piano motifs are frozen over with moderate layers of guitar dross, mossy feedback, and barely present backing vocals. This ominous collection of seemingly directionless sounds manages to haunt the listener, not frighten. It is the aural equivalent of paying a visit to a long-abandoned house nestled beside an ice-covered lake on an overcast afternoon. —Brian Flota



20 | The Weeknd | House of Balloons
With House of Balloons, The Weeknd launched a sneak attack on pop music. The album finds Abel Tesfaye subversively twisting R'n'B convention to produce a series of slow jams that move beyond surface-level crooning and cut to the dark, desperate heart of desire. That this heart is riddled with drugs and drink, and the needs driven by the heart are compulsive and self-destructive, only heightens the dark, haunted drama permeating the album's songs. And, while House of Balloons uses R'n'B as a starting point, these songs' appropriation of elements from dubstep and industrial music, not to mention its darker-than-the-average-pop-album narratives, make the collection an exquisite, voyeuristic exploration of how it feels to hit rock-bottom. —James Brubaker


19| Julianna Barwick | The Magic Place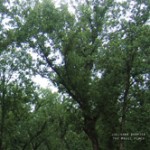 The fact that Julianna Barwick's The Magic Place was released within a few months of Grouper's double-sized A I A collection illustrates an exciting growing interest by female artists in ambient, minimal, drone-like approaches to recording, a terrain typically dominated by male performers. Her vocal arrangements are haunting, ethereal, resulting in an aesthetic not too dissimilar from the music found on Slowdive's final album, Pygmalion. Barwick's music relies on carefully manicured and developed loops. Each track builds wonderfully, layering bass and percussion upon their piano and chorale foundation. This is slow-gaze at its finest. —Brian Flota


18 | TV on the Radio | Nine Types of Light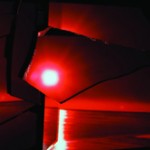 TV on the Radio return to Earth with Nine Types of Light, the follow-up to the sleek, infectious, murky electro-funk of Dear Science. The newer effort retains the high production value of Dear Science, but forsakes some of its pep. Still, there is plenty to like here. "No Future Shock" builds nicely with its fusion of jagged rhythm guitars and off-kilter horn charts, while "New Cannonball Blues" is a more mature take on their earlier sound. Overall, the ten songs on Nine Types of Light result in a meditative and cosmopolitan record. —Brian Flota


17| Panda Bear | Tomboy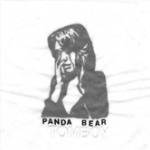 If Brian Wilson had been born in our generation, had come up through the drugs and music scene of the 1980s and 1990s rather than the 1960s, I think he would be Panda Bear. I mean that in the most flattering way possible to both men. Much like Animal Collective did two years ago on Merriweather Post Pavilion, here Panda Bear takes the experimental music he cut his teeth on and makes it more appealing to the masses by blending in melodies and pop sensibilities that would make even Wilson smile. —Joshua Cross


16| Atlas Sound | Parallax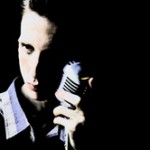 Every year Bradford Cox releases one of the top records, either with Deerhunter or his solo project Atlas Sound. Parallax represents a major step forward from 2009's Logos, which had several notable songs but relied heavily on guest spots and never felt quite coherent. Parallax (which means a seeming difference in position when an object is viewed from different angles) proves a more consistent single image and seems to be a truer solo effort that demonstrates still more of Cox's brilliance. —Joshua Cross


15| Kurt Vile | Smoke Ring for My Halo
Fuzzy like a memory, Kurt Vile writes his songs with the devil on his shoulder. Introspective and lonely, Smoke Ring for My Halo is focused inward, but every now and then Vile cracks the door a bit, letting the listener follow along as his expounds upon his scattered visions of the past and life on his couch. With a nice balance between lo-fi and polished production, Smoke Ring veers and meanders, ultimately creating a sense of sonic-logic that moves Vile's mumbles from incoherent to poignant. —Andrew Terhune


14 | Real Estate | Days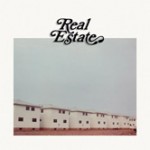 There was very little sunny about Sunny Day Real Estate. But on Days, Real Estate (no relation to SDRE) basks in plenty of sunny days and the happiness of simplicity. The melodic twinkling guitar lines seem somehow both completely familiar and stunningly original. The band manages to maintain their identifiable production and sound on yet another new record on a new label while growing and evolving into an ever better version of themselves. —Joshua Cross


13 | EMA | Past Life Martyred Saints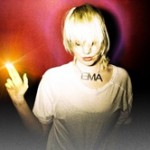 There is no pretense to be found on Erika M. Anderson's debut album. Her vocals and lyrics are raw and honest. The fact that she does this without ever making it feel fake is a feat in and of itself. Add to it Anderson's keen ability to play with sound, sometimes gritty and loud, sometimes completely void with nothing but vocals, and you get an album that draws you in and then lingers around long after it ends. —Jessica Blackstock


12 | Girls | Father, Son, Holy Ghost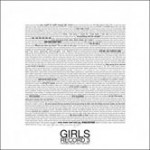 There is something about Girls' second LP, Father, Son, Holy Ghost that feels utterly easy and effortless. Ranging from upbeat pop numbers, dripping with seventies pop radio flourishes, to epic, acoustic torch songs, Girls' Christopher Ownes seems to have arrived at a successful formula for making songs that sound both familiar and fresh. But more importantly, the songs on Father, Son, Holy Ghost stick. Owens' compositions feel timeless and essential, the types of songs that give the impression of long-lasting relevance. Such a claim might seem aggressively bold considering these songs initially come off as self-involved and even schmaltzy at times. It's easy to appreciate the traditional pop/rock sheen dripping from every moment of Father, Son, Holy Ghost, but the album's lyrics confront us with our culture's narcissism, elevating the album to something more than just a well-crafted pop album—it's a challenge to pop-form, itself. —James Brubaker


11 | Fucked Up | David Comes to Life
While David Comes to Life is an overly-ambitious quasi-rock opera overstuffed in both concept and execution, Fucked Up manage to somehow pull off their grandiose vision with a masterpiece in four acts. Each song hums along with crisp and melodic guitar riffs carefully balanced with vocalist Damian Abraham's aggressively sincere growl, allowing each song to take off like an anthem. Fucked Up have created something that remains all at once complicated and yet clear. Beautiful and fearless, David Comes to Life is a fucking monster. —Andrew Terhune


10 | Tom Waits | Bad as Me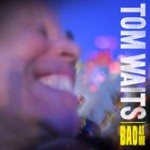 There is no one as bad as Tom Waits. On his first album of new material since 2004's Real Gone, Waits' voice-of-God booms its way through each track of Bad As Me, creating a bluesy romper stomper that never lets up. Bad As Me is a tricky record that wants to give you a hug one minute then stick you with a shiv the next. Decades into his career, Waits is still creating some of the most profound and alluring music around and Bad As Me is a continuation of that genius. —Andrew Terhune


09 | Radiohead | King of Limbs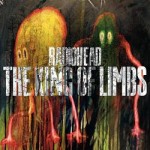 It shouldn't be a surprise that Radiohead created another in a long line of masterpieces. With The King of Limbs, Radiohead continues to subvert expectations. Many loyalists were expecting a sequel to In Rainbows, but The King of Limbs is something even further down the rabbithole. There will always be conversations about how to approach Radiohead, but there's no real approach necessary, other than to simply listen. One day we might all be singing along to Thom Yorke humming over a flatline; but for now we've got the gorgeous The King of Limbs. Sit back and just listen. —Andrew Terhune


08| PJ Harvey | Let England Shake
Let England Shake is PJ Harvey's most inspired record to date. It's not hard to call this album "political," but it's more than that. Harvey has created a collection of tunes that evoke the feelings and anxieties of the past long decade of war and death. But the subject matter never weighs the music down one bit. Delicately layered and full of swagger, this album swings, keeping your head on a constant nod. —Andrew Terhune


07 | James Blake | James Blake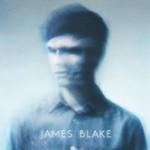 Who knew the year's most soulful album would come from a twenty-three-year-old white boy from Jolly Old England? If you're trying to "set the mood," Blake's debut full-length is the album for you. Like Marvin Gaye or Barry White before him, James Blake is guaranteed to help a generation of men get laid. But what makes Blake's work truly stand out is the way it transcends its soul roots and effortlessly blends in elements of dubstep and trip hop. —Joshua Cross


06 | M83 | Hurry Up We're Dreaming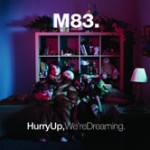 Naive? Yes. Idealistic? Absolutely. But, these complaints against M83's new album are too easy to muster during these gravely serious times. Hurry Up, We're Dreaming's collective imperative to actualize the possibilities that dreams and "naval gazing" afford us is perhaps more a wakeup call than a return to slumber. Hurry Up boldly announces what I suspect many have been waiting for all along: the possibility that the waking world could be radically different than it is now. That said, the album's stand out track "Steve McQueen" proudly serves as the anthem for Anthony Gonzalez's call to collective awakening. Whether that means starting a revolution on the steps of Wall Street, or merely from your bedroom, it's clear that we can all wake up "stronger than ever." This is the message and the album I've been waiting for all year- I'm sure
I'm not alone. —Greg Brown


05 | Destroyer | Kaputt

Kaputt kicked off 2011 with a surprise. Dan Bejar, the king of drawn-out indie folk ballads and anthems, an artist whose work always seemed to aspire to be Dylan's "Desolation Row," released an album of beautiful pop songs steeped in the tradition of late seventies and early eighties radio pop. By layering his songs with retro keyboards, backing vocals, saxophones, and trumpets, Bejar opened up his songwriting in ways both unexpected and thrilling. As I mentioned in my initial review of Kaputt back in February, Bejar lets the music function as a setting for stories about contemporary adults faced with alienation and longing. The slick production gives the songs a sense of grown up-ness, which only makes the actions and attitudes of Bejar's characters that much more surprising. The end result comes off as a critique of the excesses with which Bejar is working—of retro, adult contemporary pop, and those contemporary adults. But rather than openly critiquing the sounds or the characters inhabiting those sounds, Bejar embraces them both, treating them with a rare empathy that other songwriters would do well to study. Add to this mix Bejar's stunning vocal performance—certainly one of the year's best—and an astonishing sense of unity, and Kaputt is a force to be reckoned with. Much was made in 2011 about the number of albums and bands mining previous decades for aesthetic resonance. While some dismiss the trend as easy nostalgia, Bejar's work exemplifies, better than anyone else's, why the re-appropriation of past-sounds can be so effective—we've taken the old songs for granted and treated them as jokes for so long that it has become too easy to forget how those sounds can signify entrancing worlds of memory simply by hinting at what came before. It is because of Bejar's willingness to build songs out of the past for the present, and the fairness and reverence he affords these sounds, that Kaputt isn't just a nice album—no, Kaputt is a masterpiece. –James Brubaker


04 | Jay Z and Kanye West | Watch the Throne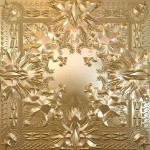 The careers of Jay-Z and Kanye West have long been intertwined. West's big break came when he produced "Izzo (H.O.V.A.)" on Jay-Z's immensely popular album The Blueprint. Within five years, West was a hip-hop superstar, as deft at creating great records as he was at creating controversy. In the years since, Jay-Z "retired" from the rap game (and subsequently un-retired), instead focusing the bulk of his attention on his wildly successful entrepreneurial ventures. Watch the Throne finds professor and mentor at different stages of their careers. Last year, West won unanimous praise for his masterpiece My Beautiful Dark Twisted Fantasy, a sophisticated pop album loaded with almost embarrassingly self-aware raps. Meanwhile, Jay-Z's rap career has taken a back burner to his various business ventures, though 2009's The Blueprint 3 produced a couple of blockbuster hits.
Records like Watch the Throne rarely work. Just think of Jay-Z's tame collaborations with R. Kelly and Linkin Park. However, because of their history together, Kanye West and Jay-Z have a clear advantage. Watch the Throne is a grower. The album's weakest tracks are all at the beginning, as if the two hip-hop titans are feeling themselves out. West's beats lack the ambitiousness of MBDTF. Things start to get interesting around "Otis." The track is not entirely successful, as it makes the obligatory 2011 reference to "swagger" and its Otis Redding samples leave the listener wanting to listen to him rather than Jay-Z and Kanye West. It is, nonetheless, an inventive piece of sampling. From here on out, though, the record is quite intriguing. "Gotta Have It" provides a revealing look at how these two icons view fatherhood. Tracks like "Live My Life," "Why I Love You," and "Murder to Excellence" up the production ante and consider the place of the "1%" self-educated African American in a world dominated by (as one of the managers says in the classic rap mockumentary Fear of a Black Hat) "crinkly old white people money." The last half of the album is a fairly provocative assessment of the State of African American culture in Barack Obama's America (especially "Made in America"). Hova and 'Ye are deft enough on Watch the Throne to realize that rapping about the streets with as much wealth as they have will get them nowhere with their fan base. As such, they rap about what they know about now, and pull it off with the cocksure bravado and wit that only these two legends could. —Brian Flota


03 | St. Vincent | Strange Mercy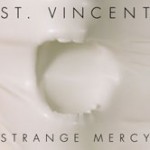 Strange Mercy is, without question, St. Vincent's best album to date. The opener, "Chloe in the Afternoon," fuses a wide array of intriguing elements that telegraph where the album goes over its eleven tracks. Annie Clark's generally smooth vocals are now more erratic and unpredictable, recalling late-1990s Björk. The ebbs and flows of her arrangements also harken back to 1990s-era Radiohead at times, especially the codas to many of the songs here, which are thoroughly riveting. She manages to transcend these forebears by combining her distinctive guitar playing with textured synth effects, carefully layered vocals, and the occasional dubstep beat. She is also able to shed the skin of her past associations with The Polyphonic Spree and Sufjan Stevens, whose influence was still forcefully retained on her previous effort, Actor.
An element that is retained from her previous album, though, is her lyrical preoccupation with performativity. Songs like "Cheerleader" and "Surgeon" are similarly preoccupied with societal roles. The album's most stunning moment appears on "Northern Lights," whose dizzying concluding moments are as rapturous as any music made over the past ten years. The song, about the ephemerality of youth, is an onomatopoeic expression of its central metaphor and title. Escapism is another lyrical theme that reveals itself on numbers like "Surgeon," the aforementioned "Northern Lights," and "Champagne Year." On the latter number, Clark proclaims, "I make a living telling people what they want to hear." It's a defining line on the album, as she mocks the raison d'être of most musicians, including herself, once again illustrating her lyrical fascination with the performance of societally-appointed roles. In short, Strange Mercy is a provocative, well-executed album that is daring without being alienating. St. Vincent has announced her arrival as a formidable artist to be reckoned with for the foreseeable future. —Brian Flota


02 | Fleet Foxes | Helplessness Blues

In the title track to Helplessness Blues, Robin Pecknold sings about how he was raised to think he was "somehow unique, like a snowflake"; but now that he's grown up, he would rather be a "functioning cog in some great machinery." Neither lyric is original; in fact, both rely heavily on metaphors that are a little too familiar. However, their combination is wholly unexpected, especially from a band of bearded folksters who sing about working orchards and ruffling collies' fur, and that makes the sentiment refreshing.
In some ways, the brilliance of Helplessness Blues is equally as obvious and unexpected as these lyrics. After the success of the band's eponymous debut, it would have been easy to expect a sophomore slump. It would have been easy to expect more of the same, the exact same songs packaged under different titles. While this album certainly does not reinvent the band's sound, it is a new album from start to finish. Pecknold and company do not merely rely on their previously earned laurels. They rely instead on their impeccable songwriting to create a second masterful album full of fresh takes on their proven formula. This should be one of our truest measures of a band's success. —Joshua Cross


01 | Bon Iver | Bon Iver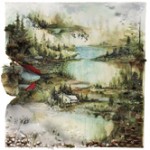 In my initial review of this album back in July, I said that Bon Iver was another beautiful, lingering musical experience. That experience is still lingering. Bon Iver is not and will never be For Emma, Forever Ago. But how could it be? Singer/songwriter Justin Vernon did the smart thing and took that snowy cabin sound a step further, creating a beautifully unconventional record that ultimately evolved and expanded his vision of how a song can be constructed. Bon Iver is a different type of masterwork altogether. The layered melodies and ambitious musical movements feel epic in scope and the sounds created build upon each other in a way that makes each song stand tall like a tower. The album continues to feel warm and familiar listen after listen, as it builds upon its own momentum, creating an atmosphere that invites the listener in to move along with the mood of the music. Here, Vernon shows a bit of his sunny side and at times dips into his inner-soul singer. Each track is pushed to its limits with each instrument layered in a way that fills in any gap, eliminating the need for silence. And that's what this album does best – the little surprises and the small gestures that build into one grand statement. Bon Iver is a glorious next step for a brilliant songwriter and quite simply a wonderful album. If For Emma was the Winter, then Bon Iver is the Spring. —Andrew Terhune