This issue
Dirty Beaches, Drifters / Love is the Devil
Colin Stetson, New History Warfare Vol. 3: To See More Light
Daft Punk, Random Access Memories
Thee Oh Sees, Floating Coffin
James Blake, Overgrown
Dirty Beaches | Drifters / Love is the Devil
Zoo Music
by Brian Flota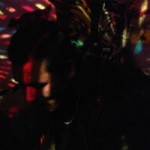 The latest project by Alex Zhang Hungtai, the brains behind Dirty Beaches, is a bifurcated effort that explores the same structure found on David Bowie's experimental pop-rock classics Low (1977) and "Heroes" (1977). The tracks on the first half of the album, dubbed Drifters, appropriately enough, all feature Hungtai's minimal compositions and breath-y, Alan Vega-inspired vocals, while those on the second half, Love is the Devil, are instrumentals that, for the most part, explore a variety of moods and ambient textures. The result is one of the most rewarding and challenging releases of the year so far.
While some listeners may be turned off by Dirty Beaches' lo-fi sensibilities, keep in mind that the effect is not scuzzy, but rather hazy, like the oceanic swirls of non-filtered cigarette smoke that billowed from the mouths of femme fatales in 1940s film noir. Though some of the influences (most notably Suicide, Les Rallizes Dénudés, and Phil Spector) from Dirty Beaches' previous album, Badlands (2011), are still present, a whole new landscape of references has entered the fray. The most notable advance is found on "Mirage Hall," which seems like its music was drawn from a low-budget 1980s action-thriller, its synthesized hand-claps and spare staccato bass figures conjuring up a world where an undercover cop's identity has been discovered by a paranoid, volatile coke dealer. It would not surprise me if Hungtai became obsessed with the Nicholas Winding Refn film Drive (2011) during the album's composition process. Like that film, the album, especially Drifters, has no temporal or familial roots, and beneath its edgy, aloof exterior lays the potential for extreme violence. Even the song titles hint at this ("Night Walk," "I Dream in Neon," and "This is Not My City," for example).
Love is the Devil is even more compelling. The Eno-Bowie comparisons hinted at in the first sentence of this review are explicit here, as Hungtai deftly blends atmospheric keyboards—the kind given to teenagers as Xmas presents in the 1980s only to be found in dusty attics five years later—with subtle, arpeggiated guitar picking. Though generally placid, a few of the numbers, such as "Landscapes in the Mist," "Greyhounds at Night," and "Woman," are a bit more unsettling. Hungtai even deploys string arrangements on several of these oddly moving pieces. The end result is, in some ways, more satisfying than Low or "Heroes". I say this because I always felt that the ambient portions of those two albums sounded like exercises, a sort of "let's see what happens" experiment rather than a wholehearted attempt to integrate these exciting new pop possibilities with the more traditional rock material on their respective Side Ones. On Drifters / Love is the Devil, Dirty Beaches have successfully wed these two approaches into a single, sprawling cohesive unit that is equal parts lovely, disquieting, vertiginous, and meditative, one that appeals more to the heart than to the intellect.
Colin Stetson | New History Warfare Vol. 3: To See More Light
Constellation
by James Brubaker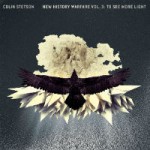 The credits for Colin Stetson's New History Warfare Vol. 3: To See More Light, want us to know one thing above all others—"All songs . . . recorded live without overdubs or loops by Colin Stetson." As if to further drive this point home, when crediting Justin Vernon's impressively versatile contributions to the album, we're told, "Vocals performed and recorded as overdubs." And, while I'm a bit disappointed that Justin Vernon hasn't figured out a way to match Stetson's ridiculous level of talent by learning how to harmonize with himself in real time, I'm glad that those specific descriptions of the recording process are present in the album's credits. That information is important, here, because, as on Stetson's previous entries in his New History Warfare trilogy, part of the fun on To See More Light is listening to Stetson's remarkable performances and knowing that they are real.
I don't want to harp on this too much, because Stetson's legendary chops are the obvious story here, but what the man does with circular breathing, manipulation of overtones, and multiphonics is stunning, stunning, stunning. This cannot be emphasized enough: Stetson is—to not-quite quote a much loved phrase from the game Cards Against Humanity—a motherfucking sorcerer.
So okay, then. Now that we've gotten that business out of the way, let's talk about why Stetson's virtuosity doesn't come across as self-indulgent wanking, and how To See More Light actually improves upon its predecessor, 2011's Judges. The most notable difference between the two albums is structural—Judges took its shape from songs built almost like vignettes; each piece on Judges was rooted in a single idea, or a simple series of ideas. As such, Stetson's miraculous saxophone work played out in direct fashion, with each technique and idea existing in an odd sort of isolation. That approach worked well for Judges, resulting in an album that, despite its noisier moments, felt contemplative and, drawing on the album's sub-title, judicial. That album also drew on spoken word and soulfully sung vocals from Laurie Anderson, and Shara Worden, respectively, to convey an analytical, soulful tone that complimented and complicated Stetson's performances. On To See More Light, after a brief opening track which finds Stetson playing a busy series of trills and arpeggios (or something) beneath Vernon's gorgeous vocals, the album plunges into a series of more complicated, messier, and darker compositions.
"High Above a Grey Green Sea," plays like some sort of dark ambient composition, with the almost-atonal thrum of Stetson's saxophone accompanies by his own haunted voice, rising as a wail from his guts. "Brute" is probably (and fact-check me if I'm wrong) the world's first ever gloom metal song for solo saxophone and barking folk singer, with Vernon really stretching to show us something we haven't heard from him before. And album closer, "Part of Me Apart From You," again finds Stetson's guttural moans accompanying his own wild saxophone work in what might be the rawest, non-metal performance of the bunch, his horn's harmonics bleeding into and out of themselves and each other in gritty fashion while Stetson's voice mutates from choral-esque and pure to distorted and full of desperate yearning.
Of course, the real show-stopper here is the fifteen minute title-track, which opens with distant sax bleats, morphs into a arpeggiated callisthenic workout, then bursts into an explosion of discordant tones, before settling into some serious heavy shit that we might as well call drone metal. The song's movements all build on one another toward the composition's gut-wrenching conclusion, driven by more of Stetson's vocals, this time low moans grinding atop a disjointed, industrial inspired breakdown. To this end, "To See More Light" tells us some pretty important things about To See More Light, and about Stetson's work as a whole: first, Stetson can get away with showing off his chops because he is always using them in the service of building tension and moving his compositions to big, explosive emotional payoffs; second, To See More Light, like its title track, is an album about catharsis, about building tension to a breaking point then finding release, and maybe even beauty within songs, between songs, and ultimately between albums as To See More Light is the third act in a trilogy; and third, To See More Light is Stetson's most satisfying work to date because of the added complexity to the saxophonist's compositions and arrangements—as powerful an album as Judges was, nothing on it comes close to the sheer audacity of "To See More Light," (nor the sheer beauty of that song's follow-up, "This Bed of Shattered Bone," which features a gruff, soulful vocal from Vernon).
After Judges was released in 2011, I wasn't exactly sure where Colin Stetson could go next. As much as I loved that album, I worried that Stetson's saxophone chops were too much of the story and once everyone got used to those chops there wouldn't be anything left to get excited about. Thankfully, with To See More Light, Stetson grew his sound by complicating his ideas and providing a more dramatic and emotional record in the process. To See More Light also does a nice job of recontextualizing Stetson's earlier New History Warfare volumes by making them part of a musical narrative—Judges isn't just an album from a horn player with massive chops anymore, it's the reflective calm before the cathartic storm that is To See More Light. With his New History Warfare trilogy, then, Stetson has made a major work that is innovative and thrilling, and will probably end up being more influential than any of us have yet to realize. Of course, what did you expect from a motherfucking sorcerer?
Daft Punk | Random Access Memories
Columbia
by David Branstetter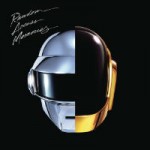 I started writing this review well before actually hearing Daft Punk's Random Access Memories. In fact my enthusiasm for this record spins from a 15 second SNL clip popularized in a 10 minute loop on YouTube. I simply could not get enough of the infectious single's "Get Lucky" loop. Then when the Coachella ad became available it was quickly remixed with the original clip and passed off as the complete song. The clip introduced us to Pharell's gorgeous harmonies, which propelled Daft Punk's "Get Lucky" into an unforgettable track. Yeah—a track of which I had heard one minute and couldn't get enough of.
This same kind of thing happened in 2010 when the Tron: Legacy soundtrack sprouted up. People were clamoring for new Daft Punk and creating their own versions of songs based around snippets of music featured in the trailers. Daft Punk has a reputation of bringing their work to a whole other level with each release. Fans react so enthusiastically to their music because of this. In fact when Human After All, the bands third full length record, leaked in 2005 fans suspected that the new Daft Punk wasn't really Daft Punk at all but in actuality an elaborate hoax. In comparison to their second album, Discovery, these new songs sounded haphazard, lazy, and too repetitive. That reputation was latter put to rest when these new songs were effortlessly blended with their older material during their 2007 concerts, featured on the album Alive 2007.
So, it's been 8 years since a proper follow up to Human After All and it looks like were getting not only a great album but perhaps an instant classic. Daft Punk went back to their roots and enlisted the help of dance legends to mechanically produce the sounds on this record. And it shows. The music is textured, lively, bouncy and most of all has an extra helping of soul. The irony is not lost on me when I consider that two guys dressed in robots suits are doing something more human that anything I can hear on a top 40 station today.
That being said the album just doesn't have the "umph" that is typical of every other Daft Punk release. The songs are well recorded and the arrangements make them sound like honest-to-goodness 70's dance records, so if you're expecting club favorites like "One More Time" you can forget it.  The beauty of the record is that it fully embraces "MUSIC" as a whole and not just the niche classification of electronic dance music. It signals that Daft Punk is growing and evolving and that they feel comfortable enough to distance themselves from what had initially made them popular. The opening track, "Give Life Back to Music", aims to do just what it title promises, which perfectly captures the record's mood.
There are a number of great tunes on Random Access Memories, namely "Giorgio by Moroder," in which Moroder recalls his career. It's a way for the completely impersonal robotic facade of Daft Punk to share even more humanity. The way the track ebbs and flows into different genres and simultaneously embraces all of Daft Punk's strong suits really works well.
"Instant Crush" begins with a fairly middle-of-the-road guitar riff. It's only when the muted guitar reaches its first real hook that it feels like cotton candy melting in your mouth. As it returns to its pre-hook verse we patiently savor each musical tease until, at last, the track pushes through an extended keytar solo and back to its sugary sweet chorus.
The mid-tempo "Lose yourself to Dance" revels in its funky groove. It's when the robot voice instructs us that "Everybody's dancing on the floor Getting ready for more" that the track really starts to open up. Some of the changes in Daft Punk's style feel more natural when the robot voices chime in. It's one of the few stylistic links from previous records that remains intact.
"Touch" is an 8 minute epic that begins with another robot voice questioning it's humanity, leading to an Andrew Lloyd Webber type melody that segues into pure disco and a jazzy romp that eventually cascades into a 60s sing along, complete with a "Day in the life" orchestral crescendo (a subtle message that the Robots were striving for a classic album, something that could be remembered for decades).
Some of the songs on this record are so big that you'd swear you were hearing a different band. The opening of "Beyond" sounds completely out of touch of what you'd expect on a Daft Punk record, but somehow it works.
One of my favorite tracks is the slickly produced "Doin' it Right." A track that sounds like a perfect blend of late 60s Beach Boys and Daft Punk. It doesn't work on paper but it sounds gorgeous through the headphones. Panda Bear's contribution can't be understated.
Random Access Memories closes with the track "Contact," which pulls together synthesizers, fantastic drumming, and various sound effects to propel the track into outer space.
This album will take a while to adjust to, but it's totally worth the effort. For those who are feeling alienated about the direction on this record, just wait until your hear these hooks remixed in a live setting. Better yet give it about 10 listens and then try to go to sleep without some kind of robotic voice repeating endlessly in your head.
Thee Oh Sees | Floating Coffin
Castle Face Records
by Brian Flota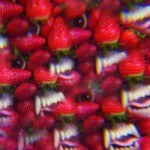 Indie rock these days can be a cruel place for a band like Thee Oh Sees, as they actually place their emphasis on "rock" rather than Radiohead-inspired audio manipulation. For nearly fifteen years, the group, ostensibly a vehicle for frontman John Dwyer, have peddled a kind of scuzzy, lo-fi psychedelic rock. Once Dwyer devoted his energy full time to Thee Oh Sees in 2005, the group began to deliver rough but catchy numbers like "It Killed Mom" from their 2007 release Sucks Blood. After signing with In the Red Records in 2009, the group began to generate slicker productions with increased tempos. In 2011, they released their most fully-realized record to date in Carrion Crawler / The Dream EP. Supposedly recorded live in the studio in five days, the driving numbers on the album seem to emanate from the group with reckless ease. As the interest in lo-fi and shitgaze began to subside, Thee Oh Sees found a way to make their presence known by polishing up their sound and delivering a catchy brand of music that infused elements of psych, surf-rock, and rockabilly. Nobody really sounded like them despite the familiarity of the musical styles they played around with.
If you were a fan of Carrion Crawler / The Dream EP, chances are you will also enjoy their latest release, Floating Coffiin. The songs remain punchy and the band remains tight. Numbers such as "Toe Cutter/Thumb Blaster" and "Tunnel Time" are as good as anything they've done. What immediately strikes me about this album is that the group appear to be stuck in a bit of a holding pattern. The songs here are slightly more complex compositionally. However, this results in sometimes forced playing and unconvincing singing. When you are a group as prolific as Thee Oh Sees (who have put out four full-length albums since 2011), this type of thing is bound to happen. With Floating Coffin, they have produced an album that uniformly rocks in their distinct fashion, and for that they should be commended. The problem is that few of the numbers on the album will stick with the listener after the record is over.
The National | Trouble Will Find Me
4AD
by James Brubaker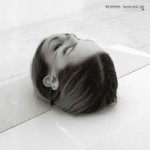 There was something about The National's last album, 2010's High Violet, that felt needlessly self-important and melodramatic. While I don't dislike that album, I rarely return to it, in large part because the big, booming production feels a bit heavy handed, and Matt Berninger's usually wry, self-deprecating lyrics are missing much of their characteristic humor: "I was afraid I'd eat your brains/'Cause I'm evil," from High Violet's "Conversation 16," while mildly amusing, I guess, just doesn't quite kick like, "I'm a perfect piece of ass/Like every Californian," from Alligator's "All the Wine."
As it happens, after High Violet I'd gotten kind of bored with The National to the point that I wasn't really looking forward to Trouble Will Find Me, the band's latest album. Even my initial listens to the band's latest were a little bit tainted by its predecessor—while I was immediately taken with The Nationals' return to more direct song structures and more visceral production, I found myself actively avoiding Berninger's lyrics just because, after High Violet, his voice just sounded mopey and melodramatic. In fact, it wasn't until I sat down to write this review that I started reading through some of Berninger's lyrics on Trouble Will Find Me, and found that his wry humor is in full force, here, making the album an all-around enjoyable, if not exactly revelatory entry in The National's discography.
On "Don't Swallow the Cap," a typically Berninger-ian rumination on desperation and alienation, Berninger sings, "I have only two emotions/Careful fear and dead devotion," a line that points to his protagonist's dysfunction, but does so with a level of absurd specificity making the line both humorous and deeply affecting to the point that, at that point, it's difficult not to invest in the character. When, in the song's final third, Berninger sings, "When they ask me what do I see/I say a bright white beautiful heaven hanging over me" as the song's arrangement is stripped down, the subtle warmth and humor adds a surprising pathos to the song, and by the time the protagonist is congratulating himself for playing Let it Be and/or Nevermind on the jukebox, it doesn't matter how self-indulgent the bastard is, Berninger has nailed the details, and made his protagonist real. Whatever was missing from High Violet is back, and The National are much better off for it.
Of course, not every song reaches the heights of "Don's Swallow the Cap." "Fireproof" is dull, its lyrics vague and banal; album closer "Hard to Find," despite its kind-of-cool nod to Violent Femmes' "Kiss Off," feels inert; and "Slipped" might be the least interesting song of The National's career. These songs excepted, though, The National are in fine form for Trouble Will Find Me, thanks in no small part to the taut, lively performances of the brothers Dessner and Devendorf, as well as, and perhaps more importantly, to Beringer's reinvigorated songwriting and his impressive use of pointed, one-liners.
When Berninger sings, "I'm secretly in love with/Everyone that I grew up with" on "Demons,"  "God loves everyone/Don't remind me" on "Graceless," or, my personal favorite, "You didn't see me, I was falling apart/I was a white girl in a crowd of white girls in a part," he's letting us inside his characters in a way that makes those characters compelling and interesting by imbuing them with a perfectly flawed humanity. This has always been The National's secret strength, the thing that set them apart from their contemporaries. When Berninger's eye for detail and his sharp wit hit a bit of a lull on High Violet, its absence was noticeable, but difficult to identify. Now that Berninger's work has returned to form—at times even surpassing his earlier heights—on Trouble Will Find Me, I'm reminded why I ever cared about The National to begin with.
James Blake | Overgrown
Atlas Records
by Brian Flota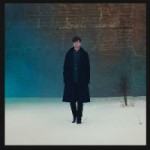 When James Blake first burst upon the scene in 2010 and 2011, he was greeted with lots of hype. His distinct Hall and Oates-by-way-of-Kid A approach to dubstep was a breath of fresh air, generating music that was at once both artsy and geared towards the masses. His critically acclaimed, self-titled debut album was a big hit in his native England and charted in the United States. The record's minimal combination of piano and glitchy beats, anchored by Blake's Pop Idol-ready vocals, yielded one of 2011's most interesting albums. But would this approach lead to a stylistic dead-end?
Based on the success of his latest effort, Overgrown, the answer is–fortunately–no! While I appreciated James Blake when it was released, its sparse instrumentation and harsh beats became tedious to me after repeated listens. With Overgrown, his approach is less radical, or, rather, stark, but that doesn't mean it's all that more accessible. Off-kilter dub step beats have been replaced by slower, trance-like dance beats, pianos are often replaced with keyboards, and Blake subdues the aspects of his vocal style that dangerously veer into Chris Martin and David Gray territory. The result is a more dynamic sound, which seems like an odd statement to make considering how downright ambient and downbeat the record is at times.
What I like so much about Overgrown is that Blake has found a way to build his songs slowly. They often culminate in rather placid crescendos (see "Overgrown," "Voyeur," and "Retrograde"). His songwriting has grown more complex, yet has retained its concision (none of the songs pass the five-minute mark). Overgrown does manifest elements of James Blake on tracks like "Digital Lion," but the beats are less severe and tinny. And unlike its predecessor, this new album boasts one stunning surprise: "Take a Fall for Me," which features the inimitable RZA of the Wu-Tang Clan. While this may initially seem like a strange pairing, the RZA's rap suitably matches Blake's almost environmental musical backdrop. The RZA even throws in some English colloquialisms for good measure while remaining true to his own flow and vision. While Overgrown is a little too laconic for my listening sensibility, it does represent a refinement of and an improvement upon his earlier aesthetic, suggesting that James Blake has a great future ahead of him.