by James Brubaker and Joshua Cross
James Brubaker

Tyler, the Creator | Goblin
Label: XL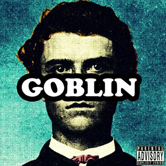 I need to preface this review with a warning: you're probably going to read some fucked up things here. I've considered writing around some of the more controversial aspects of Tyler, the Creator's much discussed album Goblin, but I fear to do so would do a disservice to both young Tyler's art, and the fundamental issues at stake with the producer/emcee's subject matter. So before we go on, know that you'll probably read some excerpted lyrics about extremely unpleasant things. I bring this up now because there seem to be three common responses to young Tyler Okonma's album—some critics are quick to dismiss the work of Tyler and his crew (OFWGKTA, which stands for Odd Future Wolf Gang Kills Them All) because of its ultra-violent, misogynistic, and homophobic content. Others acknowledge the problems of said lyrics and decide to look past it. Others, still, want to ignore Tyler and his crew all together.
None of these approaches to Tyler, the Creator's album read as satisfactory to me. The first group, the moral critics, are troubling for reading the text too literally. In their estimation, Okonma is neither smart nor talented enough to be using his violent, hateful rhetoric to make a point. The second group, the apologists we'll call them, fail by disregarding the clearly troubling lyrical content altogether and focusing instead on the daring, next-level production, and high energy performances (both valid points in their own right). And of course, then, there is the third approach which, while coming from a virtuous and understandable place, wants to cover-up the conversation completely.
So how do we approach Tyler, the Creator's Goblin? Personally, I read the album as a failed version of A Clockwork Orange. The album's thematic center revolves around Tyler's visit with his "therapist" who is constantly questioning the young MC's anti-social attitudes and fantasies. Structurally speaking, then, Goblin has a lot in common with Pink Floyd's The Wall. Okonma takes his narrative so far as to actually gun down the rest of Odd Future at the end of the eight minute long posse cut, "Window," before breaking down, screaming, and baring something that might even be a soul as the album runs out. The album's structure—not to mention its numerous clunky and often disingenuous disclaimers such as "Hey, don't do anything I say in this song, it's fucking fiction"—then, indicates that Goblin is intended to be read, at least in part, as an exploration of a youth culture obsessed with violence and sex—a post-internet, post-Playstation depiction of maladjusted adolescent rage that finds its central character lashing out against society, not for any real, or good reason, but because he's fucked up, a product of pop culture and, more disturbing, a perhaps all-too-honest representation of the darker corners of our collective unconscious. It is to this end that I invoke A Clockwork Orange. Tyler and Odd Future's imagined exploits are nothing if not ultra-violent, and the protagonist's total breakdown at the end of the album isn't that far removed from Alex's reprogramming at the novel's conclusion. One of Tyler's smart moves on Goblin, one of the things that help us to read the album this way, arrives in glimpses into the life of Tyler, the Real Kid—in which he longs for a normal dating life on "Her" ("I want the cheesey dates at the movies /the stupid walks at the beach, and sharing straws in a cup/I never had that"), regretting lost family connections on "Nightmare," ("Feel like I missed my little brother growing up/Feel like my little brother missed his brother growing up") or getting pissed about the absence of his real-life friend (and Odd Future all-star) Earl Sweatshirt on "Golden" ("Niggers saying 'Free Earl' without even knowing him/See, they're missing the new album, I'm missing my only friend."). What Tyler is trying to pull off, it seems, is a self-portrait of sorts—a dark, deranged self-portrait of a normal, vulnerable, terrified kid with an ugly imagination and suicidal tendencies. In this context, and if this reading holds, all of the ugly shit Okonma raps about, while not excused, at least makes sense (some of the time).
And that's what the album needs to do, though it is only sometimes successful. I'm not here to excuse Okonma's lyrical excursions in which he makes such horrific exclamations as "rape a pregnant bitch and tell my friends I had a threesome," and "I fuck bitches with no permission/. . . and brag about the actions in a rhyming pattern matter/And proceed to sit her down when I go splatter in her chatterbox," both from the brilliantly produced (but clearly disturbing) "Tron Cat." In fact, the biggest, and most crucial failure of Goblin rests in Tyler, the Creator's lack of discipline. I'm not talking about discipline in terms of album length (though the album is a bit bloated)—I'm talking about his inability to contain his themes. While some of Goblin works on the level of A Clockwork Orange, the album too-often lapses into a troubling place where Okonma loses track of his own narrative, becomes more "Alex the Large," and less Anthony Burgess—that is to say, Goblin falls too easily into a light tour through the culture of ultra-violence Okonma sometimes deftly explores by crossing too fully into gratuitous and juvenile representations of the violent subject matter. Perhaps, were it not for such momentum killing, and utterly juvenile tracks like "Radical" (featuring the lyric "kill people, burn shit, fuck school,"), the repulsive and inane "Fish," or the mind-bogglingly terrible "Bitch Suck Dick," (with the astonishingly face-palm-inducing refrain, "My bitch suck dick like she suck dick,") then it would be easier to take Goblin more seriously. As it stands, Okonma's inability to focus on the pathos of his subject matter keeps the album from reaching its potential.
So how do we read this impressive, disturbing, dazzling, messy trainwreck of an album? We cannot, under any circumstances write the subject matter off as kids being kids. Whatever their intentions, Goblin is not just "kids playing around," as members of Odd Future have stated, and many critics have followed along with. Nor can we completely disregard and easily dismiss Goblin because of its unpleasantness. The truth is, Goblin is a harrowing album. I can't honestly say I enjoy listening to much of the record—though there are some truly affecting, and moving moments, and as I said, the production is raw and brilliant—but I also find myself utterly captivated by it. That is to say, while Okonma and friends didn't quite have the discipline to pull off a record as dark as Goblin wants to be, the text still says a great deal about our dark impulses and the fucked, fragmented state of a broken culture. Make no mistake—Goblin is a compelling record, and while some of that is Tyler, the Creator's doing, the rest is despite his failings. So this is how we need to approach Goblin—not as a pop record, but as a different kind of text, a challenging (and heavily flawed) piece of art that gives us a glimpse at some seriously ugly shit.
So then, let's give Tyler, the Creator credit for trying to make a daring album about how people are fucked up, but ultimately only exposing his own damaged self-image. Let's also say that Goblin is more engaging as a failure than a success, as a harrowing representation of adolescent rage and fear that gets away from its creator and turns into a mess of contradictions. Let's also recognize that the record fails because it leans too heavily on its frame, Tyler's slow-witted, easily shocked therapist standing in as a compartmentalized conscience that Okomna uses in an attempt to free Tyler, the Creator to the nihilism and misanthropy that he so clearly relishes unloading on his unsuspecting victims (read: everyone but him). Of course, the frame doesn't do that—it just makes Tyler, the Creator seem more confused, makes his demons darker by making them seem more celebrated. And finally, let's also accept that despite its failures, this is a major work in that it breaks from hip hop tradition to create a sort of rupture, both musically and lyrically—Goblin defies the conventions of its culture and genre, becoming a flawed and difficult record that is hard to embrace, nearly impossible to love (or even like, unless you count yourself among the hordes of Odd Future super-fans), but essential to engage with, both as fans of pop music, and as socially aware adults. And while it is easy to want to avoid validating an artist or text of this sort through dialogue, it is hard to deny the relevance and urgency with which Goblin is storming our popular culture and, in the words of E.M. Forester describing the goblins in Beethoven's 5th Symphony, noting the absence of splendor or heroism in our world. "Panic and emptiness!" indeed.
Gang Gang Dance | Eye Contact
Label: 4AD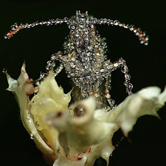 Gang Gang Dance are a tricky proposition. Over five albums, they have moved through noisy, tribal-drum-heavy dance punk, to a brighter, more accessible neo-psychadelic electro-dance aesthetic to—well, Eye Contact, an album without a clear descriptor or analog in popular music. That is to say, when the album begins with a lone voice speaking the lines, "I could hear everything, it's everything time," nothing could be more appropriate. Eye Contact is truly an album full of everything—rock solid beats, thick bass grooves, huge synths, and a veritable World Atlas of vocal melodies that cover pop geography from East to West: the slow burn and coy melodies of "Adult Goth," could be excerpted from a Bollywood soundtrack, while "Romance Layers," unfurls with an 80's R & B vibe and the kind of delivery one might expect from a Quincy Jones produced slow jam. This diversity in approach and style is what makes Eye Contact such a compelling listen. For the first time in their career, Gang Gang Dance have made a record that manages to be both thoughtful and physical. We are at once compelled by the delicate, faux-futuristic arrangements, and compelled by the sturdy rhythm section holding the songs together.
If descriptions of Gang Gang Dance as combining body and mind seem familiar, it is because that seems to have been the band's mission from the beginning. And while previous albums—most notably 2008's Saint Dymphna and, to a lesser extent, 2005's God's Money—have approached this goal, none have achieved it with anywhere near the glowing results of Eye Contact. With Eye Contact, Gang Gang Dance have upped their game and put out the album that it seems like they were meant to make. From the slow-burn opener (and candidate for song of the year) "Glass Jar," to the pounding floor toms and other-worldly vocals that close out the album on "Thru and Thru," Eye Contact is an impressive album full of rich textures and engaging rhythms.
EMA | Past Life Martyred Saints
Label: Souterrain Transmissions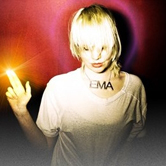 "Fuck California/You made me boring," declares Erika M. Anderson in the opening moments of "California," the lead single and second track of her impressive debut under the name EMA. In that moment, EMA asserts her presence boldly, renouncing a vague but particular idea about culture and location, while announcing her arrival as a force with which to be reckoned. "California" goes on to find EMA talk-singing through a confessional litany of what we might assume to be real life names and places over a booming, ominous—apocalyptic even—musical backdrop. In other words, if Anderson is making this shit up, she's good—real good. When Anderson sings, "You're still my favorite past life martyred saint/give me the places I'll give you the names/Wasted away alone on the plains/What's it like to me small town and gay/fuck it baby, I know you'll never change," though the words are oddly direct—perhaps to the point of melodramatic sentimentality—the delivery burns with an uncommon earnestness that makes both melodrama and sentimentality better than those descriptors' usual connotations. And that's the charm of EMA—her songs are big and bold and messy outpourings, high school diary scribblings that manage to avoid pretense by focusing on specifics. So on her sleeves does EMA wear her emotions that, were I to try to identify her musical lineage, I'd have to look first to Xiu Xiu, then maybe Rites of Spring, and ultimately back to Joy Division.
Ah, but I've done EMA's album a disservice by skipping straight to the album's stand out jam. There is, believe it or not, a song on the album before "California," and it is called "Grey Ship." It's a lovely, slowl-building rock jam that begins with acoustic guitar and voice before lapsing into a repetitive, droning groove then spilling its guts in a full-on rock explosion. And while "California" might be the easy stand out from Past Life Martyred Saints, "Grey Ship," is certainly more representative of the album as a whole. This collection of songs is concerned with slow builds, bare production, noisey ear-fucks, and aggressive soul-bearing. And that's what this album is—a challenging but rewarding album about a genuine sense of anger and despair, abuse and pain. When Anderson sings lines like "I wish that every time he touched me left a mark," or "twenty kisses with a butterfly knife" we are supposed to feel a bit hollowed out, a bit sick to our stomachs. The fact that we do feel that way means that EMA has done her job. The fact that the album stands up as a pretty solid rock album at the same time is simply impressive.
Thurston Moore | Demolished Thoughts
Label: Matador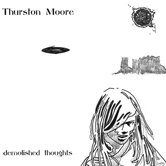 So, Beck is producing albums now. Producing isn't all that new for Beck, but now he's producing records for the likes of Thurston Moore and, soon, Stephen Malkmus. This might not be the most obvious point of entrance into a discussion of a new Thurston Moore album, but it is essential, see, because Moore's Benediction owes a lot to Beck's Sea Change. A lot.
And as it happens, sounding like Sea Change is what makes Benediction such an engaging, affecting album. That's not to say that Moore's songs aren't good, per se, but they sometimes sound a bit too familiar and similar. "Circulation," for instance, riffs off a melody not too far removed from vintage Sonic Youth. The driving vocals are a nice homage to Moore's past, but without the heavy acoustic production and warm strings, it isn't hard to imagine the melody as com9ing off a bit desperate. Elsewhere, the melody of "Mina Loy," is a bit over-dramatic, and "Space" suffers from an aggressively whimsical and foundationless premise. But none of these faults matter much because the star of Benediction is the production. At times, it's almost as if Moore knew he had a so-so batch of songs and decided to go into the studio and make one of the richest, lushest, and full sounding acoustic records in recent memory. Every note from the acoustic guitar is dripping with nostalgia and memory, and the string arrangements buoy each vocal utterance.
The lack of truly killer songs on Benediction
keep it from being a great album, but Moore's exquisite performances and Beck's stunning production make this album easy to enjoy. Also, I'll bet good money that this album gets extra spins when the leaves start to change—that is to say, what the album sacrifices in song-craft is almost made up for with its beautiful sounds and autumnal grace.

Joshua Cross

Other Lives | Tamer Animals
Label: TBD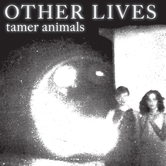 A few weeks ago, my partner and I learned that Tamer Animals, the sophomore full length from Other Lives—see our interview from 1.1—is not the best album to listen to while driving through Kansas. Perhaps because Other Lives' music is so saturated by the rolling landscapes of their native Oklahoma, their sound became one with the prairie surrounding us as we drove, and the songs drew us into distracted reverie.
This is the only knock against an otherwise flawless album. Each song is so carefully crafted and so large (seriously, somehow these five musicians end up sounding like an orchestra) that this album borders on the miraculous. While you may not be able to dance to it, the songs are beautiful, lush, and spacious, and standouts like "As I Lay My Head Down," "Dust Bowl III" and "Tamer Animals" are catchy, frenetic numbers. They burn like a winter sun. Each note, each sound, seems to have been painstakingly chosen to fit that exact moment and to come together with all the other sounds around it, the way the great composers of the past crafted their masterpieces note by note with an uncompromising vision of perfection.
Were I a betting man, I would wager this album ranks toward the top of my Best Albums of 2011 list come December. Luckily for all involved, I am a betting man.
The Antlers | Burst Apart
Label: Frenchkiss / Transgressive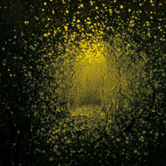 I fucking hate those dreams where my teeth fall out, especially when they crumble and I catch them in my hands. I have a lot of problems with my teeth and always have, so I assume these dreams are manifestations of anxiety over my shitty teeth. But according to reputable dream interpretation websites, these dreams can also symbolize fears of getting older, of becoming less attractive, of losing your power or sexual prowess, of being rejected, of being embarrassed, of being malnourished, of putting your faith in man instead of God, etc. Pretty much, these dreams mean you're worried about something that sucks. Also, apparently, and again this is coming from the infallible, unquestionable authority of dream interpretation websites, having dreams about your teeth falling out could mean you're going through menopause. Which sucks for me. It also sucks for Peter Silberman, who is apparently going through menopause every night since, on the song "Every Night My Teeth Are Falling Out," he sings about his teeth falling out every night. Which I take to mean he's dreaming about this. Though I guess he could be doing meth or drinking too much Mountain Dew and his teeth are literally falling out every night, though this would no longer be a problem after roughly a month.
It's a good song. You should check it out. And Burst Apart is a good album once you give it a chance. It's no Hospice, and we shouldn't expect it to be. Would you really want a Hospice II: Curse of the Black Pearl? No. So give this album a chance. It's worth devoting a few listens to.
Cass McCombs | Wit's End
Label: Domino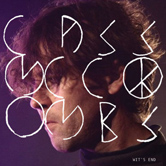 Dude. Cass. 1986 called, and it wants its album cover back. And while you're at it, how about including the hairstyle too. Luckily, the 80s nostalgia doesn't go much further than the cover of this album, because I'm really sick of this 80s nostalgia thing. Far removed from that canned synth-pop sound, McCombs embraces the mopey singer-songwriter influence of Nick Drake and Elliott Smith on Wit's End, and he does so convincingly and beautifully. We can't help but be convinced that McCombs really, truly feels as sad as his songs sound. On "The Lonely Doll," McCombs is that doll, and the plinky toy piano not only emphasizes just how lonely he is, it makes us unbearably lonely too. "Hermit's Cave" follows this same theme, and sounds like the most melancholy Beatles song the Beatles never wrote, plus a really loud snare. And when McCombs sings "Buried Alive," we understand exactly how he feels, how everything has piled up on top of him. Now that I think about all of this, I'm a little worried for Cass McCombs. Someone should go check on him.
Okkervil River | I Am Very Far
Label: Jagjaguwar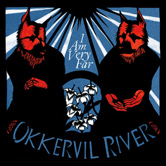 I'm going to have to surrender my hipster membership card by admitting this, but I'll admit it anyway: Until James passed I Am Very Far my way to review for this issue, I had never listened to Okkervil River. So much for street cred.
Opening stomper "The Valley" made me seriously regret my oversight and want to run out and acquire the entire Okkervil oeuvre. Unfortunately, I Am Very Far does not quite sustain the raw power of that opening track, instead settling into more catchy hook-driven songs that at times, as in the otherwise brilliant "Rider," feel a bit forced. While some tracks come across solid despite their flawed facades, others, like the overwrought anthem "We Need a Myth" or the row-row-row-your-boat "The Rise," want to be grandiose statements for our generation yet fail exactly because they want it so bad. This album is inconsistent precisely because it's a collection of songs and not a unified whole. Which is fine. Not every album has to make one large blanket statement, and here Okkervil River chooses instead to release eleven songs loosely assembled under one title. Which accounts for my final summation of I Am Very Far: As an album, it's not great, but there are some great songs.
Now Imma go hide from the Hipster Police.