Cloud Nothings | Attack on Memory
Label: Carpark Records
By James Brubaker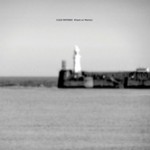 Last year, when Cloud Nothings released a self-titled collection of snotty, sneering pop-punk songs, the band—which was then, by and large, just a dude named Dylan Baldi—felt like a breath of fresh if not necessarily essential air. The songs were short, brash and lively—full of basement show ready anthems and an odd sense of nostalgia for a time when pop-punk felt a little more important than what it became in the hands of Blink 182 et al. Now, having toured with a full band—which seems to have, at least for now, officially fleshed out Cloud Nothings—Baldi is back with an album that doesn't just seem to grow out of his previous work, but bursts from it, becoming something bigger, badder, and all around more surprising in the process.
So what is surprising, exactly, about Cloud Nothings' Attack on Memory? As the title suggests, this step forward for Cloud Nothings comes out of a long look backward to sub-genres of music barely mined by nostalgia hounds. While much of the nostalgia based, backward looking pop music of the moment looks to the eighties in an effort to recontextualize banal keyboards into lovely, blessed-out pop, Baldi grounds this latest album from Cloud Nothings in nineties post-hardcore and early emo. Album opener "No Future/No Past," brings to mind Slint's Spiderland, building on loud/soft dynamics and a healthy dose of emotive screaming. While such a bold opening move might seem like enough of a stakes-raiser, Cloud Nothings aren't content to settle in for an album of post-hardcore navel gazing. The second, and strongest, track on Attack on Memory is the eight-plus minute "Wasted Days," a song that builds on a riff that wouldn't have seemed out of place on a Braid record, but pushes the song to impressive emotional heights as it breaks down and builds back up toward dazzling, cathartic release. With "Wasted Days" it becomes clear—Baldi might be looking back to nineties indie-emo-whatever as a starting point, but he's willing to push those sounds to rawer, more exciting places than many of those bands dared to consider.
After "Wasted Days," the songs lighten up a bit, focusing on melodic hooks and holler-along choruses about being bored and exhausted. "Fall In," pushes even further into Braid or Sunny Day Real Estate territory, while "Stay Useless," one of the album's catchier cuts, recalls The Promise Ring in its guitar work as Baldi sneers, "I need time to stop moving/I need time to stay useless."
So what makes Attack on Memory different from other indie guitar throwbacks? First and foremost, Cloud Nothings approach each song with an urgency that has been absent from indie rock for the better part of the last decade. Much like the dreamy retro-pop that grows out of that eighties catalog of keyboard sounds, Attack on Memory isn't meant to be ironic. Instead, Cloud Nothings embrace the sincerity and intensity of their source material with an almost reckless abandon. And this brings us, ultimately, to the album's title. In much the same way as Destroyer's Kaputt was somehow about the light rock sounds it was co-opting, Attack on Memory is openly, and brazenly about the guitar driven post-hardcore, emo "scene" with which former punk kids now of a certain age (say, around cough, thirty-two, cough) grew up. And, while Cloud Nothings is working with many of the tropes that defined the music in those "scenes", Baldi isn't simply aping those sounds for cheap thrills—there is the sense, running through Attack on Memory, that there was something vital in those old songs and sounds that has been lost. And while plenty of interesting, engaging, smart, and entertaining music has taken root and grown out of indie rock in the last ten years, Attack on Memory is a promising return to the raw vitality and youthful soul that has been stuck in the basement for too long, now.

The Roots | undun
Label: Def Jam
By Andrew Terhune
The Roots have been very productive since taking over house band duties for Late Night with Jimmy Fallon. With 2009's How I Got Over
and the 2010 John Legend collaboration Wake Up! under their belts, many thought they would settle in and take a break. Instead it seems their new job has provided the band with a new creative spark. Last November, the band caused a mini-controversy by playing Fishbone's "Lyin' Ass Bitch" for Michelle Bachmann's walk-on music, during her appearance on Late Night. Maybe not the best place to make that statement, but it's a move that shows The Roots aren't afraid to say what they think. These sentiments have been channeled into their eleventh studio album, undun; an album that puts them back into Things Fall Apart territory.
undun tells a story-in-reverse of the fictional Redford Stevens. The character could be anybody – it doesn't really matter – Stevens is a composite, a protagonist that doesn't make it out alive, as we quickly learn from the flatline of album-opener "Dun." With the suspense out of the way, the real concept is in the journey. The album keeps everything low-key, but the grooves move with a subtle poignancy. Black Thought's rhymes creep along at a slow-but-steady pace that mixes well against the trance-like beat. ?uestlove and company have built a dynamic soundscape that moves consistently from track to track, ultimately feeling familiar by the album's close.
Downbeat from the get-to, undun cinematic construction teaches you how to listen to it. Tracks like "Make My," "One Time," and "Kool On" progress the album early, as each track builds upon the previous. The album's focus on sequencing makes each track all the more compelling. By the time "Stomp" comes up, the tone has been set, and the tempo is lifted and continues through "Lighthouse," ultimately settling back down with "I Remember" and "Tip the Scale." The album closes (or, according the concept, opens) with a series of movements that range from orchestral neo-soul to free jazz. These tracks, along with openers "Dun" and "Sleep," bookend this project nicely.
undun is a risky move, but in the end one that pays off. The Roots have something to say. Sit back, nod your head, and listen.
Neutral Milk Hotel | Box Set
Label: Neutral Milk Hotel
By Joshua Cross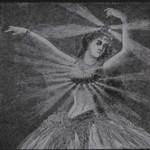 I entered into my love affair with Neutral Milk Hotel too late. My college roommate turned me onto In the Aeroplane Over the Sea sometime around 2001 or 2002, years after the band had broken up and Jeff Mangum had withdrawn into the semi-reclusion that has been over-documented in the years since. But from the first time I heard the title track, I was obsessed. Aeroplane is one of those defining albums for me, a record I would put high on my list of the best albums of all time, and one I use to judge others' taste in music.
For someone like me who never got the chance to see Neutral perform live, the recent wave of activity from Jeff Mangum has seemed almost too good to be true, from the shows at small venues and large festivals, to the impromptu performance at Occupy Wall Street, to the launch of NMH Records. NMH kicked off late last year by offering a new vinyl-only box set collecting all the official Neutral releases as well as a slew of unreleased material, an impressive first release that hopefully portends important things to come.
At the center of this box set is Neutral Milk Hotel's two proper studio albums, On Avery Island and In the Aeroplane Over the Sea. Every box set runs into a similar problem: Most people willing to spend money on a collection are already fans, which means they already have much, if not all, of a band or artist's catalogue. As a means of combating this problem, NMH Records offers these two full-length LPs in slightly remastered versions with deluxe gatefold packaging and beautiful new artwork. The remastering is subtle enough not to be distracting, but substantial enough that I can pick out sounds I've never heard before – from additional instrumentation on "Song Against Sex" to a clearer kickdrum sound on "King of Carrot Flowers, pts. 2 & 3" – and I've listened to both of these records hundreds of times in various formats. The new packaging and remastered sound are enough that I don't mind the redundancy in my record collection.
Perhaps more exciting for longtime fans are the reissues of two long out-of-print works. Everything Is, the band's first mass-released recording, is here given a 45-rpm pressing as a 10" EP. In addition to the four tracks included on earlier versions of Everything Is, the box set includes three bonus tracks: "Here We Are," "Unborn," and "Ruby Bulbs." The box set also includes a reissue of the Holland, 1945/Engine 7" single, out of print since its release in 1998, which has been remastered and is offered as a picture disk with a fold-out poster as its cover. As much as I love Neutral Milk Hotel, I could never bring myself to pay enough to acquire either of these original releases via ebay. The inclusion of both in this box set makes me appreciate that frugality.
Obsessing over a band that only released a handful of proper records in a few years' time carries one large problem: There's only so much material. Once you've heard it all, you've heard it all. This is where the box set truly shines, by offering several 45s of unreleased material to complement the previous releases. Most impressive, at least in terms of scope, is the Ferris Wheel on Fire 10," which collects eight unreleased acoustic recordings. The first seven are studio recordings never before released, including alternate versions of songs like "April 8th" and "Engine," as well as rare tracks like "Oh Sister" and "Ferris Wheel on Fire." The final track is a live version of "My Dream Girl Don't Exist," which has enjoyed a long run as the most widely circulated bootleg Neutral song, so it will likely be familiar to many devoted fans. As will "Little Birds," the only known post-Aeroplane song, which has also made the rounds in bootleg form. The box set includes a Little Birds 7" dedicated to Matthew Shepard, which features both studio and live version of the song. The You've Passed/Where You'll Find Me Now 7" rounds out the collection and features unreleased early four-track demos, which, as the packaging itself says, are "in some ways superior" to the original versions found on Avery Island. While fundamentally the same songs in slightly different arrangements, these early versions provide a glimpse of the early days of Mangum's musical career.
These seven new and newly remastered records make for a very impressive collection, especially when paired with the exquisite packaging and the two beautiful 24" x 24" posters. If you've never heard Neutral Milk Hotel before, you may not want to start here right away since box sets are not made for converts or initiates. But if you're a long-time fan, this collection is worth far more than the price NMH Records charges. We've waited this long for something, anything from this great band, and now, finally, here it is.
Guided By Voices | Go Eat The Factory
Label: GBV Inc.
By James Brubaker
Dayton is the kind of place that thrives on its past, on its myths, on its few successes and all of its dazzling failures. Is it any wonder that Guided By Voices are back from the dead and releasing new albums? But this isn't just Guided By Voices. As most of our readers will probably know, the version of Guided By Voices behind the band's latest album, Let's Go Eat the Factory is "The Classic Lineup"—Robert Pollard, Tobin Sprout, Mitch Mitchell, Kevin Fennell, and Greg Demos, the men who comprised the band from 1992-1996 (approximately) and were responsible for such stone-cold classic albums as Bee Thousand and Alien Lanes. As such, people in Dayton (and everywhere) lost their shit a little when Let's Go Eat the Factory was announced. Nobody quite expected GBV's classic lineup to perform together again, let alone release new songs. But here we are.
I'd be lying if I said I wasn't at least a little disappointed with Let's Go Eat the Factory upon my first few listens. While The Classic Lineup has put together some exciting songs ("The Unsinkable Fats Domino," "How I Met My Mother," and Tobin Sprout's "God Loves Us" are new GBV classics), the album doesn't quite manage the tossed-off ease of the albums this same band released between 1992 and 1996. That being said, with a few more listens, Let's Go Eat the Factory unveils a few surprises. While the songs here aren't as immediate as those from the band's younger days, they show an unusual growth—"Doughnut for a Snowman" thrives on a bright elegance, "Who Invented the Sun" is oddly fragile, and "We Won't Apologize for the Human Race" is actually a bit unsettling. This isn't to say that The Classic Lineup were never elegant, fragile, or unsettling, but here, they commit to these modes and moods in ways they never quite managed before. The result is the sound of a band that never stopped growing, even when they weren't making music together. While Let's Go Eat the Factory may not be a packed to the gills with half-baked would-be hits and rough drafts of masterpieces as we were all hoping for, it at least proves that GBV are not content to just try to rehash old glories (how very un-Dayton of them!). Rather, the new and improved Classic Lineup feels like it has some legs, and now that those legs are nice and stretched out, we're primed for more of those ultimate jump kicks.
The Black Keys | El Camino
Label: Nonesuch
By Andrew Terhune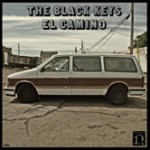 With El Camino, the Black Keys decided to hit the gas and not let up for 37:42. The album is consistent from beginning to end, there are no duds. A quick follow-up to 2010's breakthrough Brothers, the Black Keys have produced their most straight-forward rock album to date. Rejoined by their Attack & Release collaborator Danger Mouse, the duo has put together an album that's pretty hard to beat. On El Camino, they've managed to take their irresistible small-room/basement sound and transform it into arena-ready rock, without losing the timeless quality that made them popular to begin with. The band definitely still likes to make a racket, but their raw 60s-soul swagger sound has been tightened with catchy and melodic choruses that gleam with refreshingly simple precision.
"Gold on the Ceiling" has an addictive hook, backed by handclaps, fuzzy guitars, and synthesized organs. The Led Zeppelin-esque "Little Black Submarines" begins with Dan Auerbach singly quietly over a plucky acoustic guitar and a light organ, before breaking in with electric guitar and drums, elevating what was initially a softly-constructed melody. "Run Right Back" is a crunchy riff, fresh and fully alive. Track-for-track, the album oozes confidence. No filler – each song could be a single.
They've stayed consistent and produced another in a long line of solid albums. El Camino is smooth, wild, and a lot of fun. Check out the video for the lead-single "Lonely Boy." It defines the album best: no frills-just good music that will make you dance.