But let's back up. Let's zoom out.
First single "Sleeping Ute" begins with guitar work that would make Dirty Projectors smile, twinkling arpeggios floating above a storm of rhythm and noise before the track implodes into chamber pop in the truest sense of the term. Prior to that collapse, the song has teeth. It roars and then self-consciously reels in. "Speak in Rounds" follows a similar trajectory, its vocal cycles and jazz beat building up until the song lurches forward, only to pull back again. Both of these songs rock, something that feels odd to say about Grizzly Bear, and the band seems anxious about this tendency.
The haunting, droning instrumental "Adelma" serves as a catching of breath before "Yet Again" launches into a Radioheadesque rollick, proving to be the more straightforward and catchy of the album's singles, bookended with a final minute of pounding drums and crunching guitars. Other highlights include the jazzy "Gun-Shy," whose vocal duet emphasizes the collaborative nature of this album, a departure from the band's previous formula of separate songwriters.
Closing track "Sun in Your Eyes" feels as close to an anthem as Grizzly Bear are ever likely to produce, and it of all the ten songs is most likely to haunt you hours later. "Sun" feels like a direct response to the conundrum of "A Simple Answer," which posits, "The light is long / But it's not long before it's gone." Nothing's permanent. Shit ends. But while "A Simple Answer" seems a dragging out of that end, "Sun in Your Eyes" is a quick, forced break. The track's final line echoes the "light is long" of "A Simple Answer," yet puns off it: "So bright, so long / I'm never coming back." Yet we must question declarations delivered with such permanence. No one who says "I'm never coming back" stays gone because they leave too much unfinished. This rending apart and crashing back forms the thematic center of Shields, the continual threat of loss, the continual dread that each loss is permanent, and the violent reconnection bred of such anxiety.
It's clear that Michael Gira has carefully considered everything he's done in his career. Just look at the covers of his albums, the sans serif typeface he prefers, the abstract shapes that illustrate most of the artwork. It's telling that the biggest deviation in album covers is the Bill Laswell-produced disaster The Burning World. From that misstep, Gira's grip only tightened. Like the elements of his career, nothing about The Seer is left to chance. Even the most off-the-cuff moments spring from a carefully considered framework that maximizes the three dimensional impact of each sound. The sweat and pain that imbues the record is a direct result of the fact that all of the sounds come from direct human interaction, as opposed to a noise musician setting up an oscillator and adjusting knobs. Even though a drone is supposedly a static tone, the framework of The Seer demands that each growling note be plucked by hand, each avalanche of feedback be carefully controlled via proximity to the amp speaker. Mixer Kevin McMahon favors the space between instruments, confident that the arrangement conjures the perfect amount of dread and claustrophobia without the need to push each frequency to the front. There's a feeling that the strings and drums are carving up the air, giving the album a full bodied character that stands out these days, though it used to be the norm.
Like a Greek chorus inviting the listener to lose themselves in the album, the first song on The Seer begins chanting "Lunacy" as a wave of noise builds. Mimi Parker and Alan Sparhawk join in for the soothing coda, providing counterpoint to the jackhammer rhythm of "Mother of the World." Despite the seeming chaos of the songs, there is a well-thought discipline to their construction. While the band can go nuts for a couple minutes, they are reined in for the next section, and the detail in the instrumental shading reveals the chemistry of a band that has played these songs enough to consider them from every angle.
But a song-by-song description of a Swans record kind of misses the point. There's a bit of the acoustic country of Angels of Light, there are tape loop experiments, there are rhythms that wouldn't have sounded out of place on Swan's nihilistic early recordings. While Gira isn't attacking his audience in the same way his early anti-music terrorized the traditional mindset of New York's rock clubs, he hasn't mellowed with age. The key to understanding this album may be in the title track and its companion piece, "The Seer Returns", which the titular character narrates across a landscape of broken and pulverizing instrumentation. The mythological oracle is revealed to be a creature haunted by all that he sees yet cannot change, corrupted by his inability to close his eyes to the world. It sees everything at once, from the birth of the universe to the apocalypse. Doomed to an existence without death, it has become a life-sucking force that can't help but prey on the weak, ashamed of its evil deeds yet aware of human's fluctuating idea of morality. The earliest Swans' earliest work was a negation of the human condition; now the band understands that mankind's landscape is tragic, and they have found beauty in the psychic wounds they used to torture.
David Byrne & St. Vincent | Love This Giant
Label: 4AD Records
by Brian Flota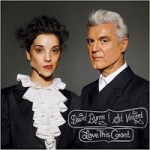 I really wanna Love This Giant, but I have a few reservations. Have you ever been on a date with someone who was attractive, jovial, and sweet–the kind of date that is damn-near perfect on paper–but it lacked that spark necessary to secure a second date? Well, that is essentially the experience of listening to Love This Giant, the collaboration between one of rock's elder statesmen, ex-Talking Heads frontman and Luaka Bop Records founder David Byrne, and Tulsa, Oklahoma native Annie Clark (nee St. Vincent). It is an album of technically sharp and witty tunes with no objectionable faults save for the fact that the record really leaves little impression on the listener.
David Byrne, for what it's worth, sounds great, and it's clear this collaboration with the relatively young upstart St. Vincent (who is half his age) presents a great opportunity for Byrne, who hasn't been this relevant as a performer since the early nineties, when he had his last radio hit ("Angels" in 1992). St. Vincent, on the other hand, is, for the moment, a critical darling. Each album she releases is better than the one before it, culminating in Strange Mercy (2011), one of the best albums of last year. This year, she had the most sought-after release of Record Store Day, a single, "Krokodil," which saw her momentarily turn into the second coming of early 90s PJ Harvey. As I said earlier, the lineage represented here looks great on paper. But there's something missing from this album.
What, exactly? For one thing, as fellow Fiddlebacker Joshua Cross recently wrote on Twitter, "Who knew that when you combined [David Byrne & St. Vincent], you got Dirty Projectors?" Essentially, David Byrne provides a very professional parody of himself here, for, without him, there would be no Dirty Projectors (at least in the form they currently embody). This is all just another way of saying that it takes its musical cues from 2012's Indie Rock Playbook. Furthermore, the arrangements on the record largely consist of misfires. Curiously, Byrne and Clark decided that, for the most part, the chordal contributions typically relegated to guitars or keyboards should be substituted by a small horn section. While inventive in theory, the blend of neo-baroque and lightly atonal horn arrangements generates an especially sleek, heartless music, the kind meant to be heard in the opulent den of a large manor lined with mahogany and leather-bound books. One of St. Vincent's greatest assets is her inventive guitar playing, and, for the most part (though we do hear her lightly strumming on "The Forest Awakes" and "Optimist"), it is completely absent from the album. The result of this approach is a record that lacks any real swing, despite the abundance of typically herky-jerky David Byrne beats. The homogenous track list leaves me scrambling to describe a highlight. The second track, "Weekend in the Dust," at the very least, possesses a quirky vocal figure by St. Vincent that stands out, despite the relative sluggishness of the backing track's pacing. If one is looking for a song reminiscent of mid-1980s Talking Heads, "The One Who Broke Your Heart" is the tune for you. The rest, frankly, fails to leave any residues of its musical DNA in our collective unconscious. Ultimately, Love This Giant is the kind of record that will generate few converts to the wonderful work of David Byrne and St. Vincent, which is unfortunate, because they are both so great. It is a pleasant first date … without any spark.
Artist: Mount Eerie | Ocean Roar
Label: P.W. Elverum & Sun
by James Brubaker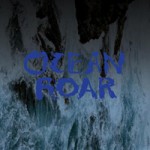 Ocean Roar is a follow-up and companion piece to Mount Eerie's Clear Moon, which was released back in the spring. And, while Clear Moon was a calm but ambitious exploration of place, Ocean Roar is more a sonic panic attack about the loss of place, or at least the dissolution of a sense of place. Or, to quote the album's press materials, "These [compositions] are closer to studies in sound, attempts to alter the way the brain experiences its surroundings after being subjected to endless chords, repeating note flurries, stretched drones." As one might expect, the result of exposure to such sounds is hazy and disoriented, making Ocean Roar feel like an intentional deconstruction of its companion piece.
Perhaps deconstruction is too harsh a word. After all, both Clear Moon and Ocean Roar can and should exist side-by-side as two ways of interacting with place. As such, Ocean Roar doesn't so much undo Clear Moon, as it much as it turns it inside out to examine place from a grim, unsettled place. Case in point: where Clear Moon opens with the gentle and gorgeous acoustic figure of "Through the Trees pt. 2," Ocean Roar opens with, well, a roar—a wall of droning guitar and noise that throbs and pulses before giving away to brief flashes of calm in which electric piano and Phil Elvrum's voice provide a brief moment of clarity. Elvrum sings of seeing lights from distant islands "through blue dusk." When the song's speaker asks, "Who is there?" his voice is "only a small yelp on the wind/and then/more roaring." And that is exactly what happens in the song. This moment of unknowing concern is the closes Ocean Roar offers to a clear theme. This is fitting—the album celebrates its murky experiments and volatile arrangements that veer wildly between serene snatches of Elvrum's fragile voice and violent bursts of noise.
While Ocean Roar is full of stunning moments, most of these moments are the result of the push and pull of thunderous noise and quiet. That is to say, with one exception, the album is devoid of any standout songs. The exception is the album's second to last track, "I Walk Home Beholding." Couched in organ, sparse guitar, and vaguely incidental atmospheric noise, Elvrum delivers a customarily devastating song about uncertainty and loneliness. "Drifting in a changing world/alone/Reaching for a solid thing/in vain," Elvrum sings. The song aches for its own clarity and then, just as we're settled into the peace, the song gives way to the album's closing instrumental, a heartbroken and desolate dirge that builds piano and feedback into menacing bursts of noise.
On its own, Ocean Roar is a challenging and impressive album, difficult to dig into for its emphasis on unsettling atmospheres and upsetting expectations, but effective none-the-less. If Elvrum's intent was to make an album in which the seemingly permanent is absorbed into noise, is obscured and blurred, than Ocean Roar hits its mark. That being said, while Ocean Roar works fine on its own, it works even better as the companion piece to Clear Moon—each album is the other's inverse, and the tension between the visions espoused by each album is haunting and impressive. As I pointed out in my review of Clear Moon a few months back, I'd struggled to connect with much of Elvrum's music over the last five or six years. With Clear Moon and Ocean Roar, though, I feel as invested in Mount Eerie's output as I was when The Glow pt. 2 finally clicked for me. And that's saying something.
The Mountain Goats | Transcendental Youth
Label: Merge
by Joshua Cross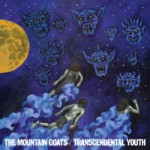 I feel at a disadvantage here. After fourteen albums, not to mention all the cassettes released before 1994, what could I possibly tell you about the Mountain Goats and their latest album? I could compare Transcendental Youth to the thirteen albums that came before it, but even that seems daunting. Where would I start? There's so much to say that I could never say anything and feel like I'd actually said something.
So let's cut the posturing and get right to it. Transcendental Youth is a great album. Maybe not an all-time classic. Maybe not the year's best. But it's got some kick, it's got great heart, and, like always, John Darnielle knows how to write a compelling melody and tell a riveting story full of engaging characters that feel like real people. For my money, that's about as close to perfect as I need.
One of the most compelling traits of Darnielle's music has always been his portraiture, his ability to create and develop characters whose lives the listener feels emotional investment in after a simple three minute song. This ability seems a holdover from the great folk musicians of the past, those whose songs are often attributed to "Traditional." Darnielle claims a direct lineage from this folk tradition in not just his characters, but in his sensibilities as well.
Transcendental Youth has its share of some of the best characters Darnielle has yet given birth to. Among them are the mentally ill, the morally misguided, the outcasts, and Darnielle treats them all with sympathy and care. "You can't judge us, you're not the judge," says the narrator of "Lakeside View Apartments Suite," and Darnielle never passes judgment. Even when the characters, such as the speaker of "Cry for Judas," are so misguided that they do things "just to see how bad they'll make you feel," Darnielle remains an empathetic voice, the medium for his characters to plead with us. Every voice feels authentic, every character a person I knew at some point in the foggy past.
And through all of it, all of the madness and hallucinations and poverty, there's a constant glimmer of hope that characterizes Darnielle's music. "Every dream's a good dream," he sings on "Harlem Roulette"; "even awful dreams are good dreams, if you're doing right." Every one of these characters, no matter the circumstances life has thrust upon them, feels that pull to do right.
One problem facing a musician with as deep a catalogue as the Mountain Goats: It becomes increasingly difficult to distinguish one album from the next, and that has certainly felt most true about the last few records the band has released. I won't argue with anyone who says differently, but The Sunset Tree has always seemed the pinnacle of Mountain Goats albums, a culmination of the albums that preceded it, and a coherent vision that none of the records since have been able to replicate. Yet, of the five albums the Mountain Goats have recorded since 2005, Transcendental Youth comes closest to fulfilling the promise that Sunset Tree foretold. So while it may not be the best album Darnielle and company have yet released, Transcendental Youth is the closest the Mountain Goats have come to perfection in quite some time.
Bob Dylan | Tempest
Label: Columbia Records
by Brian Flota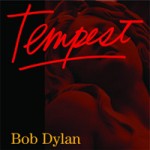 Beginning with his 1989 album Oh Mercy, Bob Dylan changed the narrative—as he is wont to do—of his decades-long career as a musician. In the 1970s, he seemed confused, often fumbling for a direction, occasionally returning to his early and effortless moments of brilliance. By the 1980s, he was totally lost. After the disastrous albums Knocked Out Loaded (1986) and Down in the Groove (1988) as well as an ill-fated stint touring with the Grateful Dead, people were seriously beginning to write Bob Dylan off, the guy responsible for writing some of the greatest songs of the Twentieth Century. That is how far he had fallen. During this existential crisis, Dylan decided he needed to change his approach to writing music to match his time-ravaged voice. He describes, in Chronicles: Volume One (2004), "a highly controlled system of playing" and how it "relates to the notes of a scale, how they combine numerically, how they form melodies out of triplets and are axiomatic to the rhythm and the chord changes." And while it sounds like gibberish to me, sort of like Ornette Coleman's theory of "harmolodics," this new aesthetic approach yielded immediate dividends on Oh Mercy. With help from producer Daniel Lanois, the album was far from perfect, but a vast improvement over the drivel that he had consistently released since around the time of Street-Legal (1978). Dylan began to grow at ease with post-1960s recording technology, became committed to playing with a consistent crew of musicians (especially during his many "never-ending" tours), and further developed his new theories of songwriting and arrangement. Since then, Dylan has made some of the best rock music by an artist past the age of fifty. (He is currently 71 years old and celebrating the 50th anniversary of his signing with Columbia Records). WithTempest, his latest effort, Dylan returns to the form last on display on "Love and Theft" (2001). He is somber, vicious, funny, and full of shaggy dog tales.
At 71, Dylan has become one of the great old-man storytellers. He doesn't regale us with boring stories of Greenwich Village nights listening to Dave Van Ronk at the Cafe Wha? or meditating on the endless obsidian strands of Joan Baez's hair while lost in the reverie of an herbal jazz cigarette. Rather, he tells the kinds of stories that involve one-eyed poker players slamming down their three aces on the table as a half-naked beauty sells her soul to the devil to catch a glimpse of the shootout that is sure to ensue. After the overwrought Modern Times(2005) and the breezy Texicali grooves of Together through Life (2009), Tempest returns Dylan to his role as Americana bluesman extraordinaire. This is made immediately apparent on the opener, "Duquesne Whistle." If Bob Dylan were Jack White, he would have released the song as an ultra-expensive, limited edition single, fully equipped with a customized Victrola made especially to play large-sized shellac 78s, because it is almost a crime to hear the song without tinny cracks and pops accompanying its jaunty shuffle and swing. "Duquesne Whistle" might be his greatest song since "Love and Theft"'s "Mississippi." On "Narrow Way," Dylan's narrator positions himself as a down-and-out sort in the true spirit of an old timey bluesman, especially as he sings, "If I can't work up to you / You'll surely have to work down to me someday." Dylan's driving, repetitive musical backdrop for the track, even at seven minutes in length, never gets tiresome nor loses steam. With "Pay in Blood," we get a wicked, jaded Dylan, whose narrator claims, "I pay in blood / but not my own." While these three numbers might be the most instantly likable on the record, it is the slower, more hypnotic numbers, like "Long and Wasted Years," "Scarlet Town," and the jazzy "Tin Angel," that are the soul of the record. Though these songs are slower of tempo, Dylan's backing band develops and inhabits their repetitive grooves wonderfully, giving the album its dark underbelly, its real attitude.
While there is plenty to like about Tempest, it is far from perfect. Dylan's voice, long his achilles heel–the thing most non-fans point to as their reason for not liking him–generally matches his musical arrangements. However, on tunes like "Pay in Blood" and "Tempest," Dylan sounds like he is gargling coffee beans. Dylan made his distinct voice work as a brilliant instrument on Time Out of Mind (1997) and "Love and Theft," but it began to fail him somewhat on Modern Times. For the most part, it serves him well on Tempest, but there are times when his emphysema croak is downright painful to hear. On "Early Roman Kings," Dylan borrows that long-used blues riff made most famous by Bo Diddley on "I'm a Man" (1955). And while his selection of this riff lacks imagination, it always works. For me, the album's greatest weaknesses can be found in its last two tracks. "Tempest," a fourteen-minute ditty about the sinking of the Titanic in 1912, thoroughly overstays its welcome. At times, the song seems longer than the 1997 James Cameron film about the same subject. Furthermore, he covered the subject most beautifully and pithily in (just) one of the final verses of his 1965 epic "Desolation Row," arguably one of his five greatest songs. The final song on the record, "Roll On John," reportedly an elegy for John Lennon, lumbers along for another seven minutes. The strains of Irish folk in these last two tracks impose a false sense of importance and a solemn nostalgia that really stands in stark contrast to the deliciously wicked arrangements that are found on the album's first eight cuts. At nearly seventy minutes long, Tempest can be exhausting to get through. But, for most of the ride, we are reminded why Dylan is one of our great living treasures.
The XX | Coexist
Label: Young Turks
by James Brubaker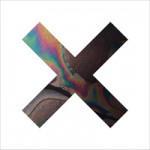 When The XX's self-titled debut dropped in 2009, everything about the band felt fully formed. From the hinted-at R n' B signifiers to the sparse, not-quite bedroom production, the album felt seamless and intimate. The XX was the kind of album that seemed labored over without feeling labored, and which rightfully turned a ton of heads on the way to becoming one of the best indie-centric albums of that year. One problem in this for The XX, though, is that their debut felt almost like a one off. Once a band has made a quiet, soulful classic, where can they really go? The answer, we find out on The XX's sophomore album, Coexist, is "Not too far." But that's okay—Coexist doesn't sound too different from its predecessor, but is still a fine album in its own right, offering, if nothing else, another set of moody makeout songs for indie hipsters.
So what does make Coexist different from The XX? By and large, it's the production. Where The XX drew some of its power from small, intimate production, Coexist is a fuller, more polished affair. While such a shift could conceivably have blunted some of the band's charms, the fuller production results in a more immersive, though less intimate, experience. Reverb, deep bass, and fuller beats introduce echoes of dubstep without ever committing to that genre. This is most evident on the album's opening tracks, the sparse and delicate, "Angels," and the groove-heavy "Chained." Each of these songs showcases the newfound fullness of the band's sound, while offering plenty of confirmation—chiming guitars, Oliver Sim and Romy Madly-Croft's vocal interplay, and romantically tinged lyrics—that that despite the thicker sound, The XX haven't grown too far.
There's an easy argument to make that Coexist is simply an upscale retread of its predecessor. This argument, though, would disregard some of the album's more inspired moments of departure. The steel-drums chiming and building under the opening of show-stopper "Reunion," are a nice texture, and their integration deep in the song's arrangement as it moves in to its final act allows the small drama of a failed reunion ("See me/not ever again" seems to emerge from Sim and Madly-Croft's dual vocals, here) to resonate impressively. When the following song, "Sunset," opens with Madly-Croft singing, "I saw you again/It felt like we had never met," Coexist brings that drama to the forefront. When the song's arrangement falls away at the song's end, Madly-Croft sings, "When I see you again/I won't know what to expect…" to which Sim responds, "When you see me again/I will greet you as a friend…" The lyrics aren't anything special, just more diaryland drama, even more general than on The XX, but when delivered over a low ambient pulse right before the beat kicks back in, those lyrics feel vital and raw, the moment becomes soulful and real.
Coexist doesn't mark any major growth for The XX in terms of songwriting or craft, but the ways that the band has grown point toward their potential for more meaningful growth in the future. Coexist sounds similar to its predecessor, improving on it in terms of sound, while losing a beat or two with regards to the songwriting. When The XX released their first album, much of the narrative surrounding it focused on the r 'n' b influence—it was almost billed as r 'n' b for indie kids. While those signifiers are still part of the story, it's good to see that The XX have evolved beyond the need for that angle. That is to say, Coexist isn't about indie r 'n' b or whatever people were calling the band's last album, it's about beautiful, dark production and the feelings of desolation that come with losing love.
Cat Power | Sun
Label: Matador
by David Branstetter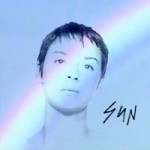 My only previous Cat Power listening experience, prior to this record, was the elegant "Sea of Love" cover from the Juno soundtrack. I've paid attention to her career with wavering interest, promising myself to dedicate time to listen to her work. When the opportunity came to review Cat Power's new album, Sun, I could only assume that I would have the same kind of experience as before. Much to my surprise (and I'm sure Cat Power's dedicated fan base) the album is nothing like Chan Marshall's previous records.
Sun's opening track "Cherokee" begins beautifully. Its bright echoey guitar, its deep thudding drum track coupled with swelling piano arpeggios, and its heavily processed vocals try to strike a moody balance between the new "bold direction" and the old. After plodding along for a few seconds the track explodes with the upbeat "Bury me to the sky" hook and establishes the tone for the rest of the record. There's a telling moment on the track that underscores some of the fundamental problems with the record. As the dance rhythms come to a climax there's an odd moment when the track is suddenly punctuated by a hilarious bird squawk. I suppose thematically it's trying to say "Look I'm still soulful, despite the way this may sound." There's no need to apologize, people and tastes always change.
"Ruin" was the first track to really grab my attention. The bright circular piano lick accentuated by the tight, rhythmic percussion gives way to a lovely vocal performance. There's a bit of Enya's "Orinoco Flow" in Marshall's delivery, but thankfully it drips effortlessly into a dance track. A bit of a disco upswing scatters the bass line and colors the imaginative song with enough character to make the track memorable.
"3, 6, 9″ with its rollicking piano lick is reminiscent of the White Stripes but with a seductive, sexy swagger. The ending of the song is designed to say "This is the new SEXY Cat Power." I can't help but to think that this move is designed to sell records and not to strengthen herself as an artist. That's one of the fundamental issues I have with the record. Two tracks later with the song, "Human Being," Marshall even seems to acknowledge that her choices may not be for the best, "We all have rules we need to break. We all have to make those mistakes."
Marshall is focusing both on issues of genuine self empowerment and the universal struggle of finding one's self, "You've got your own voice so just sing." In that sense, the song moves beyond the premise of "I'm only human" to "you can really blossom as a person."
"Manhattan," one of the best tracks, feels old but refreshing at the same time. With a crisp drum beat over a distant piano, the song brings to mind images of an art deco landscape. Listen to the way Marshall sings "Moon," elongating the "oo" sound. This track is probably the best mix of Cat Power's original stripped bare sound with the newer sonic flourishes that she explores on this record.
"Silent Machine," a jubilant gritty march, is the perfect follow up to the foggy atmosphere of "Manhattan." It goes well until the track reaches its bridge where we Marshall builds a sonic breakdown that sounds like a gyrating saw blade is distorting the music and vocals accordingly. Despite the misstep, the song loses no steam and continues to march onward to a satisfying conclusion.
"Nothin But Time" begins with a psychedelic, spacey intro as a non-sequitor before continuing with the tempo and themes from the rest of the album. Then the song keeps going… and going (because apparently we have Nothin but Time… Hey! It's Cat Power's "Hey Jude"). There's never a moment where the song sounds forced, but it does become a little too repetitive towards the end. Here, Marshall sings, "You want to forgive but not be forgotten." This could be her motivation for making this record. Then a rousing cheering bar crowd shouts out "I Wanna live!" As the song is about to come to conclude it bewilderingly fades out, fades in, and then back out again.
By the time "Peace and Love" comes around, it's a welcome change to the previous drone and reestablishes why this album has so much power behind it. There's a line in the song's chorus where Marshall sings,"A Hundred Thousand hits on the internet/But that don't mean s–t." Here, Marshall seems to be saying that it doesn't matter how big you think you are, what really matters is how much impact you actually have. Impact in today's music world is not nearly as explosive as it was 20 years ago. Any musician in today's market is forced to evaluate why he or she creates music and what their voice is. I applaud Cat Power for trying to go somewhere new with her sound. It takes a lot of courage to experiment with an established sound, despite the expectations of an established audience. Artists tend to get restless with their music because of a fear of becoming stagnant. Ultimately I hear more "power" on this record and less "cat." However, I'm sure this album will find a great audience between fans old and new.