St. Vincent – Strange Mercy
Label: 4AD Records
By Brian Flota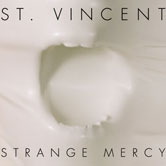 One mild gripe I make from time to time is that indie-rock in the post-Kid A era has been its lack of truly inventive and muscular lead guitarists. Wilco's A Ghost is Born (2003) is one exception. Jeff Tweedy's inventive, adventurous guitar work is generally overlooked, especially after Wilco admitted guitar-whiz Nels Cline into their lineup. Another exception is Dinosaur Jr.'s second post-comeback effort Farm (2009). J. Mascis' bona fides as a rock guitar god are well-documented, so I need not comment further. Annie Clark, the Tulsa, Oklahoma native who goes by the moniker St. Vincent, can now add her name to this relatively short list with her third album, Strange Mercy. The opening moments of the album's opener, "Chloe in the Afternoon," announce her intentions, that her guitar is taking a central role on the album. Peppered throughout the album are moments when its clear she has complete control over her instrument, and she does so in fresh ways, avoiding sloppy skronk and cock-rock cliches.
Fortunately, her skills on the axe are only a part of what make this St. Vincent's best album to date. "Chloe in the Afternoon" fuses a wide array of intriguing elements that telegraph where the album goes over its eleven tracks. Her generally smooth vocals are now more erratic and unpredictable, recalling late-1990s Björk. The ebbs and flows of her arrangements also harken back to 1990s-era Radiohead at times, especially the codas to many of the songs here, which are thoroughly riveting. She manages to transcend these forebears by combining her distinctive guitar playing with textured synth effects, carefully layered vocals, and the occasional dubstep beat. She is also able to shed the skin of her past associations with The Polyphonic Spree and Sufjan Stevens, whose influence was still forcefully retained on her previous effort, Actor. "Chloe in the Afternoon" also finds her increasing her tempos, introducing frenetic changes, and generally moving away from the more accessible elements of Actor. In short, the track is a wonderful thesis statement for Strange Mercy, revealing an artist uncompromising in her musical direction.
An element that is retained from her previous album, though, is her lyrical preoccupation with performativity. "Chloe in the Afternoon" draws its title from Eric Rohmer's 1972 film of the same name (which is also known as Love in the Afternoon or L'amour l'après-midi). Songs like "Cheerleader" and "Surgeon" are similarly preoccupied with societal roles. The album's most stunning moment appears on "Northern Lights," whose dizzying concluding moments are as rapturous as any music made over the past ten years. The song, about the ephemerality of youth, is an onomatopoeic expression of its central metaphor and title. Escapism is another lyrical theme that reveals itself on numbers like "Surgeon," the aforementioned "Northern Lights," and "Champagne Year." On the latter number, she proclaims, "I make a living telling people what they want to hear." It's a defining line on the album, as she mocks the raison d'être of most musicians, including herself, once again illustrating her lyrical fascination with the performance of societally-appointed roles. In short, Strange Mercy is a provocative, well-executed album that is daring without being alienating. St. Vincent has announced her arrival as a formidable artist to be reckoned with.
Girls – Father, Son, Holy Ghost
Label: True Panther
By James Brubaker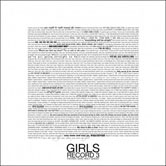 I want to find a thread between Girls and Girl Talk, and I don't believe I have to look very hard. Girl Talk, as most know, is a mash-up artist who combines songs into cross-genre hybrids to help that make us rethink the familiar. Girls employ a revolving door of styles from across the varied history of pop music to create something that is entirely their own and that seems to be both embracing, and examining the art form itself. On Girls' previous outings, their debut album called, um, Album, and their 2010 EP, Broken Dreams Club, Christopher Owens and co. adeptly swerved through pop ballads, rock rave ups, country-tinged slow burners—you name it. Now, on Father, Son, Holy Ghost, the band has returned with a similar looking bag, full of similar sounding tricks (the only overt difference is a greater reliance on 70's sounds and songwriting styles), but manages to present a completely fresh and exciting set of songs.
At the same time, it's difficult to point to many real differences between Father, Son, Holy Ghost and what Girls has done before. "Honey Bunny," opens the album with rollicking drums, sun-drenched vocal harmonies, and 70's radio-lite background vocals to come off like a more polished, playfully shmaltzier answer to Album's opening track, "Lust for Life." The album's second track, "Alex," plays like a refined, less genre-specific answer to Albums' second track, "Laura." Even though both songs are about women held at arms' length, are named after women, and come off a bit retro ("Alex" is a little bit late 70's, "Laura" is a little bit 60's), the songs don't resemble each other that much. And this is why Father, Son, Holy Ghost is so effective and impressive—Girls aren't reinventing themselves, they are simply working with similar theories—if slightly different source material—to produce an album that is more confident and urgent than anything on Album, and Broken Dreams Club.
As with those previous albums, there are noisy rock numbers that ape 70's hard rock and punk ("Die"), gorgeous power-pop ballads that could've been written by Big Star ("Myma"), slow-burn, arena-psych-folk epics ("Vomit"), and weird seventies singer-songwriter cuts that wouldn't have sounded out of place on one of John Lennon's later albums ("Love Life"). And though it's easy to get caught up in a game of "spot the influence" when listening to Girls, what makes the albums disparate inspirations work is how seamlessly and unobtrusively they appear throughout the album. At times I hear moments that remind me of Paul Simon, or Elvis Costello, or Big Star, or the Beach Boys, but Girls never seem to be "ripping off" any of those artists. Girls' synthesis is smooth and subtle—there are enough reference points to situate Father, Son, Holy Ghost in the tradition of pop music, but not so many, nor so direct that the songs sound like anything other than Girls' songs.
Earlier this year, Iron and Wine released the just-ok Kiss Each Other Clean, which made a point of using 70's textures and reference points to do…something. I don't know, and that's part of the problem with that album—those borrowed sounds are so transparent and obtrusive, and provide so little beyond a basic sense of aesthetic layering, that they feel superficial. I only bring the album up now because many of those same textures show up here on Father, Son, Holy Ghost. Only, Chris Owen and Girls build those sounds into the fabric of their compositions resulting in a set of songs that acknowledges a heavy debt to 70's production and style, but also gives the album a timeless, and perhaps even classic feel in the process.
Jeff Bridges – Self-titled
Label: Blue Note
By: Andrew Terhune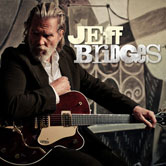 Actors aren't doing themselves any favors by putting out a record. Jeff Bridges is an incredible actor, so I was a bit pessimistic about the idea of Bridges releasing a country album, especially since he's only a year removed from his Oscar-winning role as Bad Blake in Crazy Heart – a role that had Bridges doing his own singing.
I'm reminded of Jamie Foxx's return (does anyone remember 1994's Peep This?) to music soon after his Oscar win for Ray. Foxx's portrayal of Ray Charles was superb, but unlike Bridges (or even Joaquin Phoenix in Walk the Line), Foxx just mouthed along. While Foxx somehow legitimized himself on Kanye's "Gold Digger" and his own hit singles, the jury is still out for Bridges. But, Jeff Bridges makes a good argument. The album is surprisingly not terrible. At times, it's even good. In the actor-slash-musician category this album falls closer to Steve Martin's Grammy-winning banjo records than Hugh Laurie's new blues album.
The album opens with the energetic, radio-friendly "What a Little Bit of Love Can Do." With an assist from Ryan Bingham, the man behind the Best Song Oscar winner "The Weary Kind," the track adds some pep to the Bad Blake persona. The slow-building lament "Falling Short" finds Bridges fairly convincing in his longing with an odd Beatles-esque backdrop. Songs like this give the album a slightly unique, albeit weird charm. Though many of the tracks start to sound the same (see "Nothing Yet," "Slow Boat," and "Either Way"), T-Bone Burnett's production adds an authentic sound that digs deeper than most recent country albums, ultimately keeping the slower, moodier tracks from dragging. The album is not entirely successful, but there's something to be said for Bridges' desire to make something interesting. With cameos from Sam Phillips and Rosanne Cash, Bridges has surrounded himself with a great supporting cast that helps elevate the album beyond a fun side-project.
Most celebrity "side jobs" are deemed vanity projects, and for good reason; however, there are a few that can still manage to surprise listeners by simply being good.
While I'm certainly not endorsing the purchase of anything by Kevin Costner & Modern West or Russell Crowe's 30 Odd Foot of Grunts, I will say that feeding into the notion that someone should only be famous for one thing isn't always a good idea. Julian Schnabel is a brilliant painter and filmmaker. James Franco is a great actor and a good writer. And while I wasn't a big fan of Avatar, I definitely thought James Cameron had some great ideas on cleaning up the BP oil spill. While there's nothing on Jeff Bridges that breaks new ground, it stands head and shoulders above anything from, say Billy Bob Thornton & the Boxmasters.
Neon Indian – Era Extrana
Label: Static Tongues
By James Brubaker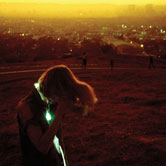 Neon Indian's 2009 release, Psychic Chasm, was a bit peculiar. The arrangements were big and fuzzy and washed out—like someone turned up the keyboards too loud and blew out a speaker or five in the process. That album's retro, lo-fi sound gave its songs a drug-addled, mystic quality—I came to think of each composition as that bedraggled, acid-tripping, hippie kid from high school who couldn't stop listening to Mr. Mr. This was part of the charm that Alan Palomo brought to his Neon Indian project—there was always something a little bit spooky and otherworldly about his songs but, by album's end there was no doubt that Palomo was making pop songs with strong hooks and catchy melodies—it was everything else that made Psychic Chasm feel art-damaged and fucked with.
On Neon Indian's new album, Era Extraña, Palomo has traded up his lo-fi production for a fuller, clearer (but not too clear) sound. While this clearer, more direct approach finds Neon Indian shedding some of its mystique, what is lost in static and time-bending distance is largely made up for with Palomo's richly detailed production. Palomo is absolutely clear about the new approach by opening Era Extraña with the instrumental prelude, "Heart: Attack," a rapid synth swell that stutters and explodes into a lush wall of sound. This bombastic intro foreshadows the sounds and textures that follow through the rest of the album, while also serving as a dangerously abrupt, and uncomfortably slight early highlight for the album. Were it not for vibrant hook and fizzy, layered production of the next track, "Polish Girl," it's easy to imagine "Heart: Attack" raising the album's stakes too high, too quick. But "Polish Girl," emerges out of the prelude's glorious, synthetic fanfare allowing Era Extraña a fine start. Once we're settled into Palomo's new, slightly sharper sound, Era Extraña contains very few surprises. The album still finds Neon Indian stressing texture and atmosphere over proper songwriting, only now the album's key textures emerge from a meticulously arranged miasma of keyboard parts and less out of the album's recording aesthetic.
As for the songs themselves—they sound ok, about what we've come to expect from Palomo. "The Blindside Kiss," and the album's title track might come off a bit flat, but they also help anchor the album's overall tone, and serve as a bridge, of sorts, between songs with more immediate hooks. And the most successful hooks, here? They rank among Palomo's best. The vocal melodies on "Hex Girlfriend," the pulsing synths of "Fallout,"—such moments of unrepressed melody and vague familiarity are important here because Neon Indian is as much about how the songs sound, as the compositions themselves. And while such an open embrace of style over substance might seem a bit crass, it's important to think about what Palomo is doing with that style—as with many of his retro/chillwave/synthpop contemporaries, Palomo's efforts seem focused on re-purposing musical styles and textures that had largely fallen out of fashion before he was even born. So while many people in my age bracket are quick to dismiss bands like Neon Indian as navel gazing nostalgia hounds, I prefer to embrace their new way of hearing sounds and textures as sources of romance and wonder. For most of my life, I mocked eighties pop music in favor of whatever seemed more authentic or real at the time. And while most of those eighties songs are just as bad as we remember, the tools with which those artists were working offered more than most producers realized. I'm okay with letting some smart, young musicians dig into the musical past and cherry pick the parts that worked to build something nice out of so much junk. That is, after all, how memory and nostalgia work—we remember the good parts.
Thundercat – The Golden Age of Apocalypse
Label: Brainfeeder
By Brian Flota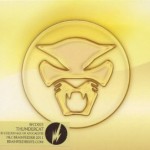 The multi-instrumentalist Stephen Bruner, the bassist for the veteran punk-metal group Suicidal Tendencies who also happens to go by the nom de plume Thundercat—a clear nod to the recently revived 80s cartoon—does the unexpected on his debut LP The Golden Age of Apocalypse. First, he returns ST to a broader public consciousness for the first time since the peak of their popularity in the very early 1990s. More importantly, his album instantly made me reconsider the artistic merit of 1970s acts like George Benson, Jaco Pastorius, and George Duke. If you know me, then you know this is quite an achievement!
Much has been written about the re-visitation to late-1970s and early 1980s musical styles in recent, highly regarded releases such as Ariel Pink's Haunted Graffiti's Before Today, Destroyer's Kaputt, Bon Iver's Bon Iver, Bon Iver, and John Maus' We Must Become the Pitiless Censors of Ourselves. When previous acts had drawn heavily on quintessentially 80s sounds before—like Franz Ferdinand, the Yeah Yeah Yeahs, or even Blank Dogs—they turned to obvious signposts like Duran Duran and New Order. What distinguishes this recent rash of nostalgia-blenders is that they are turning to music that has long been critically ridiculed. Music snobs out there: Do you fondly remember Chris Rea's "Fool (If You Think It's Over)," Paul Davis' "I Go Crazy," Starbuck's "Moonlight Feels Right," or Robbie Dupree's "Steal Away"? Didn't think so. But the aforementioned musicians have, and they've retooled the forgotten gems for the two-thousand-teens (or whatever we're calling them) with varying degrees of success.
What makes The Golden Age of Apocalypse such a welcome entry into this discussion is that it draws its influence from another seventies genre of music that has long been viewed as the nadir of that decade's musical expression: Smooth Jazz Fusion. For decades now, a veritable consensus of the music critic establishment has mocked artists such as Bob James, Earl Klugh, Stanley Clarke, Larry Carlton, and George Duke. They have long been viewed as musicians who were more interested in fusing palatable sounds for the masses with state-of-the-art production and prodigious, highly technical musicianship, things taken together as a metaphor for the superficial excesses of the period. Part of the reason Thundercat's album succeeds is because of his enthusiasm for this music. Another is because its relatively lo-fi production aesthetic (produced by Flying Lotus) focuses on grooves rather than studio bells and whistles.
In an era when artists such as Arcade Fire, Bon Iver, and Coldplay are creating records that are supposed to sound massive, Thundercat refreshingly shows restraint. It also helps that he has mad chops. His prodigious bass playing recalls that of slap-master Stanley Clarke. However, instead of creating frat party funk jams like Flea of the Red Hot Chili Peppers or the cartoonish tics of Primus' Les Claypool, his fretless low-end runs are, curiously enough, pretty far down in the mix. As a result, retro-keyboards, drum machines, and layered, sporadic vocals consume far more of the listener's attention. The result not only recalls Stevie Wonder's 1970s ballads, or the murky production on Sly and the Family Stone's There's a Riot Goin' On—two treasures of the music criticism establishment—but George Duke as well (whose "For Love I Come" he interprets masterfully). Much of the record is instrumental, and what few lyrics there are speak generally of love. Because of the album's relatively lo-fi production and its paucity of songs with vocals, I can foresee critics complaining that the album has the feel of a demo recording more so than that of a polished, refined product. It is probably for this very reason that The Golden Age of Apocalypse has become one of my favorite listens over the past six months. And it actually makes me want to hear Bob James' "Take Me to the Mardi Gras" … past the intro which Run-D.M.C. samples on "Peter Piper"!
Cut Off Your Hands – Hollow
Label: Frenchkiss
By Andrew Terhune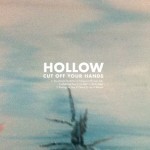 Cut Off Your Hands sound like a lot of other bands. Their debut You & I was a sort of celebration of this. The energy on that record made it seem as if they were determined to transcend the Britpop standard. Their sound elevated that of similar bands. However, that same energy is missing from their follow-up Hollow.
Here, they've slowed down bit, trying their best to evoke The Smiths or The Cure. The problem is Hollow comes off as a bland imitation. Sounding like another band is not a major problem. The National sound a lot like Joy Division, but ultimately bands like The National are able to separate themselves from the comparisons and create something wholly their own. Cut Off Your Hands are a band trying their best to do just that.
They've done a nice job of mixing melancholy with jangly guitar-driven hooks and at points on the record they even seem passionate. They've got that down, but something fails to catch. Cut Off Your Hands definitely get lost in the crowd, as there are a dozen bands doing exactly what they do, only better (see Bloc Party, Idlewild, Glasvegas, etc.).
On the opener "You Should Do Better," singer Nick Johnston does his best to find his inner-Morrissey, but eventually veers off and becomes mundane. Snoozers "Nausea" and "By Your Side" don't do much to bring the tone back to life. However, "Hollowed Out" swirls and echoes with a sharp punching guitar sound, as Johnston howls like a Boy-era Bono and "Fooling No One" works well with an infectious hook and killer beat, ultimately shedding some light on what the band is trying to do with the album. While moodier pieces like "Oh Hell" and the closer "Buried" provide a nice atmosphere, there is nothing here that stands to grab the listener.
Hollow feels like a more cohesive musical piece than You & I, however listening to it makes me wish that the band had tried to surpass the fervor of their debut. Even coming up short would have been more exciting than playing it safe.

Das Racist – Relax
Label: Greedhead
By James Brubaker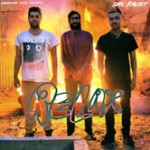 Discussions of Das Racist always seem to orbit around a single question: are these guys for real? By now, over a year removed from the group's "breakout" internet "hit" "Combination Pizza Hut and Taco Bell," the answer to that question has become abundantly clear: who gives a fuck? The question of Das Racists sincerity isn't all that important. While the potential to read Das Racist as a novelty act became largely obsolete last year with the release of two impressive mixtapes Shut Up, Dude and Sit Down, Man, with their latest album, Relax, it's easy to forget anyone seriously thought of these guys as anything other than enormously clever and irreverent in the first place.
But despite the onslaught of cultural references and hipster in-jokes that give Relax much of its lyrical shape, there is a surprising, but subtle undercurrent running through these new songs. We see this combination in one of the album's stand out tracks, "Rainbow in the Dark," which opens with a description of White Castle's menu ("tiny-ass hamburgers, tiny-ass cheeseburgers, tiny-ass chicken sandwiches"), then builds some indie rock cred ("catch me in the crib getting light to Jeff Mangum"), before declaring itself "panic attack rap." Such progressions give Relax a surprising weight—the jokes and references aren't necessarily just there for the sake of being funny—these details come to form something more sinister and frightening, the fabric of our daily lives that wraps around us, forcing us to rely on irony and detachment just to get through the day. This isn't to say that Relax is a "serious" album because it's not. Rather, the album finds Das Racist as deeply rooted as ever in irony and too-hip juxtapositions, but there are fleeting glimpses of a real and surprising humanity that give the immense list of references a little more grounding in something a little more real than the sharp hipster rhymes we've come to expect from these guys.
Still, it's hard not to laugh at a song as absurd as "Booty in the Air," featuring some lyrical gems as "She got her booty in the air like an airplane" and "She got her booty in the air like her booty was a cloud/and when the booty clap you know the booty clap loud." These lines are so fraught with sexual anxiety and erotic longing that when we reach the line "Your booty is my lifeline," it is difficult not to feel a bit of catharsis—even if that catharsis is dripping with irony.
Though Das Racist have certainly upped the emotional stakes on Relax, what most separates this album from the group's previous work is the sense that we are listening to fully formed songs. And while the songs occasionally dip a little too hard into the ironic/novelty category (see: the aforementioned "Booty in the Air," or the attempted smooth-jam "Girl"), just about everything about Relax is a little tighter, a little smarter, and a little more interesting than Das Racist's previous work.
Shitty/Awesome – Self-titled
Label: Guestroom Records Records
By Brian Flota
When Will, Derek, Joey, and Travis, four employees of Guestroom Records—a small business with locations in Norman and Oklahoma City, Oklahoma—decided to get together and form a garage rock band, the world's eardrums collectively bled. The group, appropriately named Shitty/Awesome, have been honing their craft over the last couple of years, opening for popular indie acts like the Vivian Girls and Nobunny. They have also released two extremely limited releases on their own imprint (hilariously named Guestroom Records Records)—one, a cassingle limited to 50 copies ("Say So / Shreds"); the other, a 7″ EP on maroon marbled vinyl called Hang Up—which sound just as shrill, echoey, and reverb-drenched as their live shows.
Their eponymous, first full-length LP—also limited to 350 vinyl copies—revisits all this material, with slightly improved fidelity, plus eight new additional numbers. All thirteen songs on the album were recorded live in the studio in one massive session in January of 2011. The immediacy of these recordings is palpable. Their sound, which is an unholy fusion of Alan Vega's breath-y vocals, the camp rockabilly punk of The Cramps, and the Jesus and Mary Chain's sheer-volume-as-catchy-pop approach, is, yes, hard on the ears. But your ears will thank you for it after they stop ringing. It's surf rock without the twang, punk without the anger. Musically, Shitty/Awesome are pretty rudimentary. Their songs rarely contain more than three chords and there are no changes. Yet they muscle their way through each of these songs with reckless abandon. They occasionally take an off ramp that leads to a fairly melodic, uncomplicated guitar solo. The tempos are generally upbeat (though they offer a brief change-up at the beginning of "Thirsty & Wet"). Those familiar with the cassingle and the EP will find these renditions of the songs that appear on them as good if not better than the originals. The new material, while not as tried and true, hits more than it misses, especially the ridiculous, aforementioned "Thirsy & Wet," their ostensible theme song "S/A," and the album's rollicking, dynamite closer "Moomooka Boom." For fans of according to Hoyle rock n' roll, Shitty/Awesome is definitely worth checking out.