2012 has been an astonishingly great year for music. How do I know? I know because our 2012 list saw points distributed more evenly over a wider range of albums than our lists in 2010 and 2011. In 2011, Bon Iver's Bon Iver outscored the next closest album, Fleet Foxes' Helplessness Blues, by about two hundred points. In 2010, Kanye West's My Beautiful Dark Twisted Fantasy was more than 250 points away from the second place album. In 2012, though, the margins are closer: our top seven albums, this year, represent a spread of only 250 points. As a whole, previous years' rankings have found the first and last albums on our lists separated by more than 400 points; this year, that spread is closer to 300. From this, we might surmise that 2012 featured more albums that listeners embraced in meaningful ways.
Statistical analysis aside, though, it's hard to scroll through the below list and not be a bit excited about all that 2012 had to offer. The thirty albums listed below represent a wide range of experiences and attitudes. These albums contain moments of sublime beauty, moments of abject ugliness, and pretty much everything in between. As usual, a lot of albums we love—and some that our voters love—didn't quite make the cut, and we'll try to feature a few of those on the blog in the coming weeks. Finally, 2012 saw our total number of lists increase to around thirty-five, and the total number of albums receiving votes increasing to over 250. Thank you all, so much, for your interest and involvement in this project. We look forward to making it happen again next year. Thanks also to The Fiddleback's art editor Benjamin Davis Brockman for stepping in and contributing a few blurbs, as well as to friends, new and old, Korie Johnson, Jason Jones, and Brian A. Taylor for contributing blurbs. Without further ado, then, here is this year's list:
30. Passion Pit | Gossamer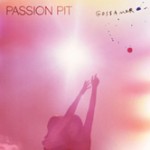 Whereas Passion Pit's 2009 Manners garnered attention from the usual suspects in the indie music sphere, their 2012 sophomore follow-up Gossamer brings the band squarely into the electro pop spotlight and earns the album a place on the list. Though musically Gossamer is no game-changer, it is Agelakos' consistently interesting and impassioned vocal performances—delivering humorless and at times morose lyrics—that contrast so captivatingly against the backdrop of poppy synths and riffs. Passion Pit's potential is palpable, but the band will need to find ways to evolve if they're to avoid becoming casualties of the fickleness of the indie-pop flavor-of-the-week. We do recommend checking out Gossamer, while your palate is still relatively fresh.
—Brian A. Taylor
29. Mt. Eerie | Clear Moon/Ocean Roar
It's difficult to separate Clear Moon from Ocean Roar. Where one begins the other ends, less in the sense of a continuation and more in terms of call and response, the call of the moon and response of the tide. These two albums, taken together as one artistic statement, represent some of the most chilling music Phil Elverum has yet recorded, and the most poignant he has released under the Mount Eerie moniker. —Joshua Cross
28. Swans | The Seer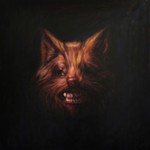 The Seer opens with a nightmare-opera built around a cacophonous wall-of-sound and choral chants of "Lunacy." For all the doom built into that composition, the song's most chilling moment is its coda, in which Michael Gira et al sing "Your childhood is over," over a delicate acoustic guitar figure—the result is so haunting that it implicitly argues that, not only is your childhood over, but so too is joy, beauty, and anything else in which you might take solace. But that's what makes The Seer such a remarkable album—these songs are difficult, confrontational, violent even—but for all the feedback squalls, crashing percussion, and discord, The Seer earns its beauty. When Karen O. provides guest vocals on the surprisingly elegant "Song for a Warrior,"—about a cycle of destruction, redemption, then more destruction—it's easy to succumb to the song's transgressive and nihilistic beauty. Ultimately, The Seer is an album about confrontation and acceptance—Swans confront us with their bleak, difficult worldview, and eventually we come to recognize the beauty in all of the primal violence and ugly truths. —James Brubaker
27. Animal Collective | Centipede Hz.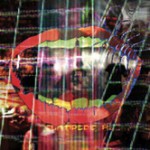 In terms of its arrangement and execution, Centipede Hz aligns more with earlier Animal Collective records than it does with its most recent predecessor, Merriweather Post Pavilion. Gone is the ambient pop that made MPP appeal to a wider audience, and in its place is a frenzied, worried, often chaotic nostalgia brought to life by a return to the band's more experimental roots and underscored by radio interference. While some of that wider audience may find this album more difficult to process, those who see the static through to its end are rewarded with an album every bit as beautiful as they could have hoped for. —Joshua Cross
26. Frankie Rose | Interstellar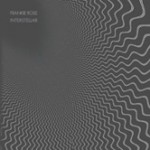 Interstellar is perhaps the most appropriately named album of the year. Frankie Rose takes her listeners on a tour through time-space, grabbing bits and pieces from the sound of every retro generation and combining them into one constellation of ambient bliss-pop. For a woman who cut her cuspids in garage-rock bands like Crystal Stilts, Dum Dum Girls, and Vivian Girls, the whispery sonic beauty of this album is striking, and its quiet charm makes a louder statement than any fuzzed-out guitar wails could achieve. —Joshua Cross
25. Liars | WIXIW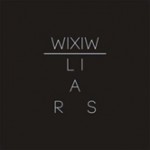 While Sisterworld was a bit more straightforward, Liars' new WIXIW (or "wish you") shifts gears and keeps the experiment going. WIXIW shows its own process and brings the listener in with its textured layers that evolve from cold deconstruction to a strange electronic warmth.
Weird, but consistently illuminating, WIXIW is an album that swells and ultimately soars. —Andrew Terhune
24. Sharon Van Etten | Tramp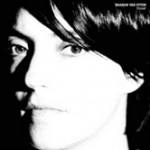 Sharon Van Etten's album Tramp (Jagjaguwar) serves as a conduit for those things we talk about when we talk about pain. Van Etten's voice is a force, almost exploitatively emotive, her harmonies hauntingly beautiful. If Van Etten had been around when I was a lovesick teenager, her songs would've created the perfect addition to my incense-hazed bedroom, especially, "Serpents," "Give Out," "Kevin," and "Magic Chords." The album is a collaboration between Van Etten and Aaron Dessner of The National, and the partnership serves Van Etten well. Her previous albums are not to be missed, but neither feel as texturally rich as Tramp, which I would argue is her best work to date. —Korie Johnson
23. Flying Lotus | Until the Quiet Comes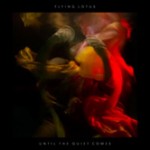 Under the guise of Flying Lotus, Steven Ellison is making what may be the most interesting music of our time. Think Radiohead with no concern for accessibility. Somewhere in the space between jazz and experimental electronica, Alice Coltrane's great-nephew keeps releasing some of the most tactile ambient music ever, with beats that owe as much to trip-hop as to dubstep. On Until the Quiet Comes, FlyLo continues to push his sound in new directions, this time with the help of guest lyricists as diverse as Erykah Badu, Laura Darlington, Thundercat, Niki Randa, and Thom Yorke. —Joshua Cross
22. Aaron Dilloway | Modern Jester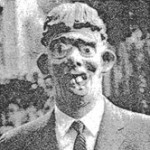 Ex-Wolf Eyes member Aaron Dilloway's labor of love, Modern Jester, which has existed in various forms since 2008, is one of the year's most disorienting pieces of music. He continues to experiment with abrasive tape loops, recalling some of classical composer John Cage's early experiments with synthesizers. These loops generate unsettling, gurgling, tempestuous soundscapes that would be perfectly situated in a haunted house or a rave where all the ecstasy was laced with downers. While Dilloway's sonic experiments are not accessible to a wide audience of listeners, those willing to accept the challenge put forth on Modern Jester will discover plenty of inventive, unusual, and surprisingly wistful music. —Brian Flota
21. Grimes | Visions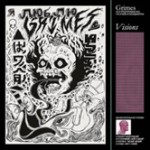 Citing Swans and Mariah Carey in the same breath, Claire Boucher's work as Grimes has grown to embody her influences in increasing measures. As dark as it is danceable: filled with great beats and echo-laden childlike vocals, Visions is a leap forward. The songs here are just as suited for your secret Goth bedroom moments of solitude as they are for the dance floor. They contain a great playfulness and artful aesthetic, which, of course, is now permanently tethered by Boucher's curious line of Pussy Rings. —Benjamin Davis Brockman
20. Kendrick Lamar | Good Kid, m.A.A.D City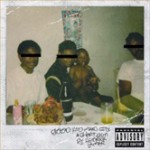 If you're paying attention to hip hop, you've heard of Kendrick Lamar. And if you've heard of Kendrick Lamar, you know good kid, m.A.A.d city, his second studio album and first on Aftermath/Interscope, is a "concept" album, one that tells a coherent story built around a single, unifying idea. That story is Lamar, the good kid, growing up in Compton, the "mad" city, and living through the drugs and gang culture that we so readily associate with Compton. Without reading the album for this story, the individual songs represent some of the best hip hop of the year. But when we stop to read this "short film" (as the cover labels it) for its story of transcendence, we see this for what it is: One of the best albums of the year. —Joshua Cross
19. The XX | Co-Exist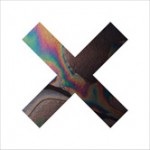 I have to admit, I was a little bit disappointed with Co-Exist upon its initial release. While the album seemed "good enough," it lacked the intimacy and sense of invention of its predecessor, The XX's stunning, self-titled 2009 debut. After living with Co-Exist for a couple of months, I still don't love it as much as I loved The XX, but I've come to appreciate the album a great deal, in large part due to the sharp, crisp production and amorphous songs structures that wash ambiguously into and out of one another. —James Brubaker
18. The Mountain Goats | Transcendental Youth
On Transcendental Youth, the Mountain Goats have one foot in the dark and the other in the light.  The horn section companied with their trademark lo-fi landscape suggests a newfound optimism that gives the album an immediacy that pushes the album from start to finish.  This -urgency gives Transcendental Youth its emotional core, making it an album with subtle surprises that reel you in and keep you guessing. —Andrew Terhune
17. Killer Mike | R.A.P. Music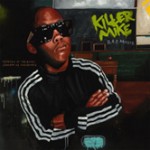 Killer Mike does it all on his most highly-acclaimed release to date, R.A.P. Music. He delivers great party anthems ("Big Beast," "Go!"), insightful political raps ("Reagan," "Willie Burke Sherwood"), and introspective, nostalgic rap gospels ("R.A.P. Music"). Producer El-P forgoes his usual apocalyptic aesthetic by delivering big beats and catchy hooks, giving Killer Mike's incisive and authoritative flow the perfect backdrop for working its magic. It's rare for a rapper in his mid-thirties to deliver a record this consistent, focused, and inspired. In doing so, he has created one of the year's best albums. —Brian Flota
16. Bob Dylan | Tempest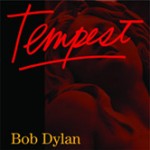 On Tempest, Bob Dylan's voice sounds as ragged as ever, and the fourteen-minute title track, about the Titanic (the boat) with nods to Titanic (the movie), is one of the most absurd moments in Dylan's storied catalog. But who cares? Across its ten songs, Tempest proves that Dylan can still write exceptional songs, and perform them with every ounce of passion we expect of him. Be it through the light swing of album-opener "Duquesne Whistle," or the chilled blues of "Early Roman Kinds," Dylan once again positions himself as a standard-bearer of Americana, a champion for the traditional musics that are increasingly obscured in contemporary pop. Tempest certainly isn't revolutionary or mindblowing, but it doesn't have to be. Here, Dylan reminds us that sometimes it's okay to just make a great album of songs that pays homage to our musical roots. —James Brubaker
15. Diiv | Oshin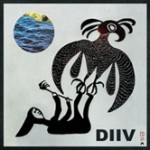 Taking their cues from The Cure's Disintegration and early Interpol, DIIV deliver one of the year's most satisfying albums with their debut, Oshin. Their tasteful blend of 00s dance punk and elements of post-rock results in songs that are both contemplative and toe-tapping. To its credit, Oshin has few weak spots, which is rare. By tastefully synthesizing subgenres that are well-worn in indie-rock circles (such as dream-pop and shoegaze) into a shiny new package, tracks like "How Long Have You Known," "Wait," and "Doused" end up being hard to resist. —Brian Flota
14. Dirty Projectors | Swing Lo Magellan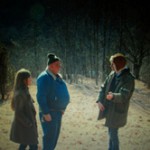 Swing Lo Magellan thrives on simplicity. This is not to say, though, that it is a simple album. No, Dirty Projectors' umpteenth LP still features plenty of tricky arrangements and other-worldly backing vocals, but whereas on previous albums the point of the complexity was for listeners to get lost in the compositions' twists and turns, on Swing Lo Magellan, David Longstreth and co. seem more focused on a sort of post-pop directness. Be it through the killer distorted guitar kicks that highlight "Offspring are Blank," or the sweet, spacious bounce of "Dance For You," Swing Lo Magellan comes across as almost visceral. Dirty Projectors may have staked their reputation on making music that is interesting and thoughtful, but on Magellan, the band is making music that is more deeply felt than considered. —James Brubaker
13. Perfume Genius | Put Your Back N 2 It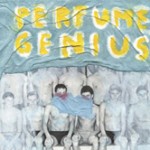 Perfume Genius' Put Your Back N 2 It is an undeniable album. Mike Hadreas' songs are direct, but compelling; rooted in the traditions of Americana and orchestral pop, but fresh in their emotional directness; richly produced and arranged, but brave in their vulnerable fragility. Listening to "Normal Song," or "Dark Parts," is both difficult and comforting. Despite the songs' harrowing subject matter—surviving abuse in the first, and a grandfather's abuse of a grandmother in the second—Hadreas manages to turn both into exercises in empathy and hope. Hadreas' songs aren't always easy to listen to, but they always find ways to offer comfort.  That Hadreas has managed to do all of this on top of supplying stunning arrangements and aching melodies only makes the album more impressive. —James Brubaker
12. Bat for Lashes | The Haunted Man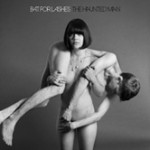 After recording and touring for 2009's Two Suns, Bat for Lashes (née Natasha Khan) experienced crippling writer's block. She found herself unable to write music, so she enrolled in life-drawing and intensive dance classes to help her find that allusive energy so critical for artists in any medium. Not surprising then, The Haunted Man represents some of the most bodily and embodied music Khan has released. From the stripped-down and intimate "Laura" to the retro-synth grandeur of "All Your Gold," Khan proves she is an artist comfortable enough in her body to step into the figures and lives of other women to tell us their stories in her haunting, clear voice. —Joshua Cross
11. Tame Impala | Lonerism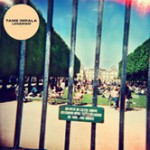 The second album from these Aussie psych-pop revivalists still hits all of the major touchstones from their first album (prog-psych in the style of Pink Floyd, King Crimson, etc.), but takes a giant leap forward in the production area. This is a wide-screen affair. Like the end of Zabriske Point, but more technicolor, more kinetics, and more fires. —Jason Jones of Viva Radio.
10. Ariel Pink's Haunted Graffiti | Mature Themes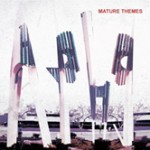 Mature Themes feels like a distant, weirder cousin to its predecessor, 2010's Before Today. Instead of the elegant, lo-fi 70's radio pop sounds of Before Today, Pink and has band use Mature Themes as an exercise in dada-esque absurdity, and postmodern nostalgia. The cultural references, both lyrically ("Who sank my battleship") and musically (check out the keyboards), on a song like "Kinski Assassin" indicate an interest in making something new out of skewed signifiers of the past. With songs like the gloriously bizarre "Schnitzel Boogie," and the grimly ethereal "Nostradamus & Me," it becomes clear that Pink's use of pop tropes and sounds is designed to unsettle in the most playful way possible. Did anyone really expect any less from Pink and company? —James Brubaker
09. How to Dress Well | Total Loss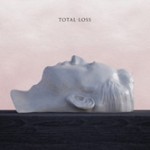 Every year I rank my favorite albums, and every year there's one I put lower on the list that I return to more often than most I put at the top. In 2010, that album was Love Remains by How to Dress Well. Not surprisingly then, Total Loss caught me more aware, more tuned in to Tim Krell's ethereal R&B. The most striking element of Love Remains was its production, the way Krell used filters to make his songs feel and sound lo-fi while simultaneously pushing their levels into the red to create a distorted discord that both hid and amplified the songs' beauty. Krell minimalizes those tricks of production on Total Loss, leaving listeners a clear path to approach these songs for what they are, some of the most stunning and gorgeous R&B music we have been given in a very long time. —Joshua Cross
08. Cloud Nothings | Attack on Memory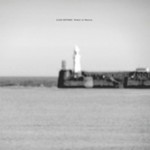 The Cloud Nothings' Pixies-meets-hardcore punk approach works flawlessly on their third album, Attack on Memory. With help from legendary knob-twiddler and "recordist" Steve Albini, the group delivers dark, thrashy rockers that are impeccably arranged, knowing exactly when to ratchet up the intensity or to let things simmer and stew. Few songs this year are better than the nine-minute "Wasted Days," while "Separation" (which highlights the frenetic drumming of Jayson Gerycz) and "No Sentiment" follow close behind. Great things lie ahead for this young group. —Brian Flota
07. Twin Shadow | Confess
Confess is so unabashed in its cheesiness, so overtly patterned after the pop trash of the nineties, that it's almost unnerving just how many times I've listened to it this year. It's the kind of thing I'm careful not to play too loud at the risk being overheard, and it's also the most polemic item in my year-end record list. It would be nuts to call this album perfect by any stretch, but it's so close that it's hard not to take its content somewhat seriously. And despite the cover, in which George Lewis Jr. looks remarkably like that kid in high school who tried way too hard to impress everyone—he also nods at its own pretense, which is what great pop craftsmanship is all about. —Benjamin Davis Brockman
06. Japandroids | Celebration Rock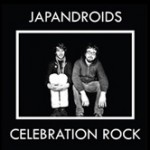 On 2009's Post-Nothing, Japandroids set the expectation-bar high for big-riff anthems about being young, dumb, and horny—Celebration Rock makes those expectations seem quaint, in comparison. Here, not only have Japandroids out-anthemed themselves ("Younger Us," and "The House that Heaven Built" are both stunning), but they've also upped their songwriting game. "The Nights of Wine and Roses" isn't just a song about getting drunk—it's a song about young people biding their time, waiting for their "anything to live for" to "come true." Conversely, the subdued (by Japandroids standards) "Continuous Thunder," isn't just about a passionate relationship—it's about the impossible expectations of romantic ideals. In 2009, Post-Nothing was impossible to deny for the sheer exuberance of its anthems. Celebration Rock, though, is impossible to deny because its anthems are reaching for something a little more real. —James Brubaker
05. Fiona Apple | The Idler Wheel is Wiser than the Driver of the Screw and Whipping Chords Will Serve You More than Ropes Will Ever Do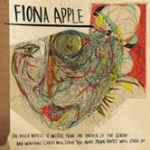 The Idler Wheel… is an impressive album and finds Apple's songs  at their wildest and most daring. When Apple's voice winds and shakes through the line, "I just want to feel everything," on album opener "Every Single Night," the delivery is so raw, so honest, that her sincerity is impossible to doubt. As it turns out, that lyric serves as a sort of thesis statement for The Idler Wheel… The production on each song reads like an experiment in subtraction—how spare can a song get, and how much emphasis can be placed on Apple's voice before a track is too naked? The answer is pretty fucking spare, and that's a testament to Apple's songwriting, which is stronger here than it has ever been. Observe the lilting melody and enthralling pathos on "Werewolf," ("You were such a super guy until you got a whiff of me"), the halting chants and desperate romance of "Anything We Want" ("Let's pretend we're eight years old…then we'll grow up, take our clothes off,"), or the loping anger exploding into raw screams on "Regret," ("I ran out of white doves' feathers/to soak up the hot piss that comes from your mouth"). The Idler Wheel… is easily Fiona Apple's most accomplished and engaging record, not by trying to "make a statement" or be a "big record," but by zooming in and letting Apple's nervy songwriting and massive performances do the heavy lifting. —James Brubaker
04. Godspeed You! Black Emperor | 'Alleljuah! Don't Bend! Ascend!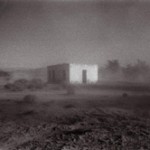 When I got my first copy of Slow Riot for New Zerø Kanada, in 2001, I felt pretty fucking hip to have it. First of all, obtaining this LP proved very difficult in small-town Oklahoma—especially because I could never remember the proper name of the group. It's no mystery why Godspeed You! Black Emperor has remained a lesser known, yet supremely exalted entity—it's because there is a great amount of intentional mystery about the entity itself. The music is extremely dense and literary with tracks that frequently consist of twenty minutes of slow-building apocalyptic mayhem that take dozens of listens to reconcile. All this, partnered with their frequently construed anarchist agenda, make Godspeed You! Black Emperor a pretty subversive act. This is why, when they dropped Allelujah! Don't Bend! Ascend! after a ten year studio hiatus and with very little notice, the album was a very welcome and sorely needed surprise for fans. Only the band's fourth proper studio record in nearly 20 years, 'Alleljua! Don't Bend! Ascend! is nothing new—in fact, the longer tracks are known to have been performed live as early as 2003. But unlike with the many acolytes—like Explosions in the Sky, Caspian, Mono, and a slew of others—that ride GY!BE's coattails, the post-rock/metal formula never becomes tedious. It is so familiar and inspired, and so animate with the forces of each contributing member, that the record plays like a perfect plot-point in the longer narrative of a truly great band—one which we weren't altogether sure we'd be hearing from again. —Benjamin Davis Brockman
03. Grizzly Bear | Shields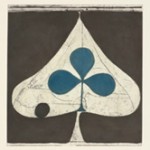 I suspect I'm not alone in my opinion that Shields is Grizzly Bear's most accomplished record. While both Yellow House and Veckatimest found Grizzly Bear exploring the use of atmospheric space in their composition and recording processes, neither achieved the sublime balance of ambience, arrangement, and melody at which the band has arrived on Shields. Part of what makes Shields so impressive is the scope of its sound—listen to the way the electric guitar rings out over the drums at the opening of "Yet Again," then the way the bass and piano fiddle about deep enough in the mix not to draw attention to themselves, but present enough to elevate the song by providing it a real sense of depth. Now, listen to the layers that comprise "Sun In Your Eyes"—the song plays out as a stunning bit of architecture, veering between gentle, but uneasy melodic passages and overgrown thickets of meticulously arranged sound. The song, like the album as a whole, creates an uncomfortable and vast expanse, using the space between instruments and, at times, the silence between notes, to create a subtle sense of dread. This is the source of the album's power—the songs on Shields might seem easy on the ears, at first, but the more we listen, the more they present themselves as restless and nervous, as if searching for something intangible or, worse, impossible. Still, despite the album's anxiety and malaise, Grizzly Bear find a way to illuminate the incidental beauty that arises from, and perhaps even drives that search. —James Brubaker
02. Frank Ocean | Channel ORANGE
When I first saw Frank Ocean perform "Bad Religion" on Jimmy Fallon, I was blown away.  His performance was so raw and beautiful that I kept it on my DVR until I got a hold of the album.  I listen to ChannelORANGE a lot and it feels fresh every time.  In our July review, James Brubaker called it "a fully formed, capital-a-Album."  And that's exactly what it is—a fully realized artistic statement that continues to resonate…and it sounds awesome.  Give it one listen, take it in, and keep coming back.  Frank Ocean is here.  Get used to it. —Andrew Terhune
When I wrote the initial review of Channel ORANGE for The Fiddleback way back in July, I was a little worried I was maybe over-selling the album. Five months later, I don't doubt anything I wrote in that initial review. Channel ORANGE is a special album that is going to resonate for quite some time. I still find myself astonished at Ocean's performances across the album (but especially "Pyramids" and "Bad Religion"), and his smart arrangements and smarter songwriting are enough to make me confident that Channel ORANGE is every bit the classic I claimed it was back in July. —James Brubaker
01. Beach House | Bloom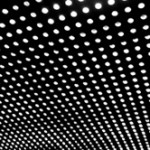 When Beach House released Bloom in May, there seemed little chance that any band or artist would release anything better. There seemed little chance another album would surpass Bloom's charm, beauty, and cohesion. Six months later, no album has reached this pinnacle, though several have come close.
Part of what makes Bloom so special is Beach House's refusal to settle for good enough. They could have rested on the acclaim they received in 2010 for Teen Dream, their breakout album, and simply released a sequel, an album that sounded no different from Teen Dream. Or they could have, like so many indie darlings before them, used that success to become parodies of themselves by reducing their signature sound to a caricature and coupling it with production and sensibilities more suited to arena acts like U2 or Coldplay. But Beach House did neither.
Bloom is easily recognizable as a Beach House album. It retains the dream-pop sound they had so carefully constructed on their three previous records, but they never settle for what got them here. Instead, Beach House explore new spaces within their music. The production is sharper, with the guitars and percussion brought to the front more clearly than in past releases. There is more space in the mix, which affords Victoria Legrand's keyboards and smoky vocals the room needed to spread out and maneuver. The results are a haunting, gorgeous work of dream pop that reckons with the sublime and does not blush. The individual songs brim with pathos without becoming pathetic; they soar confidently and deftly without ever succumbing to hubris. The record as a whole was nearly a unanimous choice for Album of the Year, and an early candidate for best of the young decade. —Joshua Cross